We close the year 2012 with grateful hearts for the many victories and learning opportunities we had this year. We are especially happy for the 5 sweet victories www.DavaoBase.com has achieved in 2012.
FIRST PLACE in 75th Araw ng Dabaw Blog Competition
While we hoped to make it as one of the winners, we did not expect that Leah's entry posted here on www.DavaoBase.com would land First Place! We are truly thankful for the opportunity to share our love for Davao with our site visitors, and it was a huge bonus to have been recognized for doing such.
Team Tattoo@Home Finished FIRST in Globe Racing Amplified
It was a new experience. It was fun. And we won! Team Tattoo@Home (with our very own Leah, with Jesse of Mindanao Times and Tom of Philippine Star Online) finished First among seven teams after racing around Davao City for an entire day.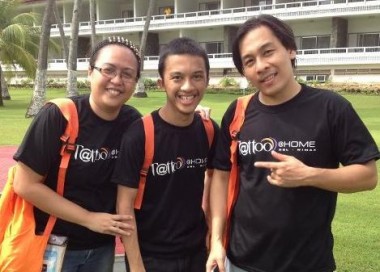 DavaoBase.com Chosen As Best Davao Gateway Blog in Davao Blog Awards
We are truly happy and honored for being chosen as Best Davao Gateway Blog in Davao Blog Awards. It is heartwarming to be recognized by our fellow bloggers here in Davao.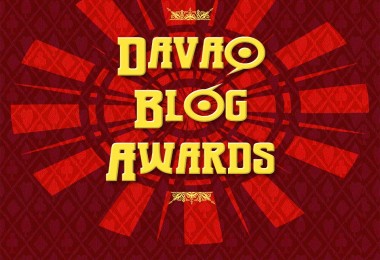 More Site Visitors, More Friends for DavaoBase
In 2012, our number of site visitors more than doubled and we met so many new friends both in and out of the blogging circle. Thank you to everyone who always finds time to visit DavaoBase.com and to all our new friends who made this year extra special!
Commitment to Become Channels of God's Blessings
2012 was also the year we have made a strong commitment to use our time, energy and skills to be channels of God's blessings to others. We started by celebrating our wedding anniversary with the kids of Pag-amoma, organizing a Jollibee kiddie party for the Pag-amoma kids (their first!) for Leah's birthday, and reaching out to Typhoon Pablo victims in their time of need and to the homeless on Christmas eve.
We shared them all here as it is our desire to invite friends and site visitors to also be open and become channels of God's blessings to others. Let us make a difference in other people's lives. Together, let us foster a culture of kindness and gratitude in our community.
As we close the year 2012, we offer all our triumphs and learning opportunities to God, from whom everything came. We are excited for the overflowing blessings God has prepared for us in 2013. We believe next year will be a more victorious year for DavaoBase and for us (as individuals). So, bring it on, 2013!