I'm sure you've noticed the abundance of durian and other fruits now displayed in malls, at the market and even along the city streets. That's because it's Kadayawan time once again! It's the season to celebrate and be thankful for the bounty we enjoy here in Davao!
For the schedule of activities for the Kadayawan 2016, see this poster: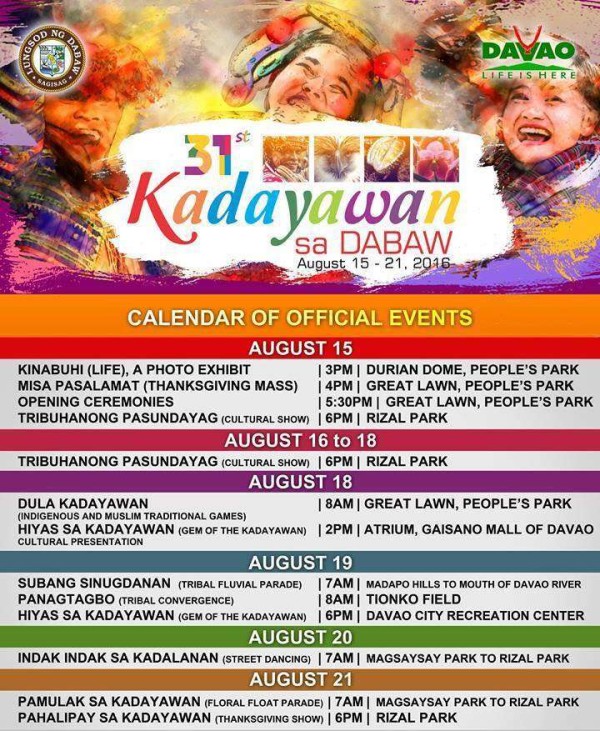 Meanwhile, you may refer to this detailed Kadayawan 2016 schedule of events and activities, released by the City Information Office (as posted on Art Boncato's Facebook account):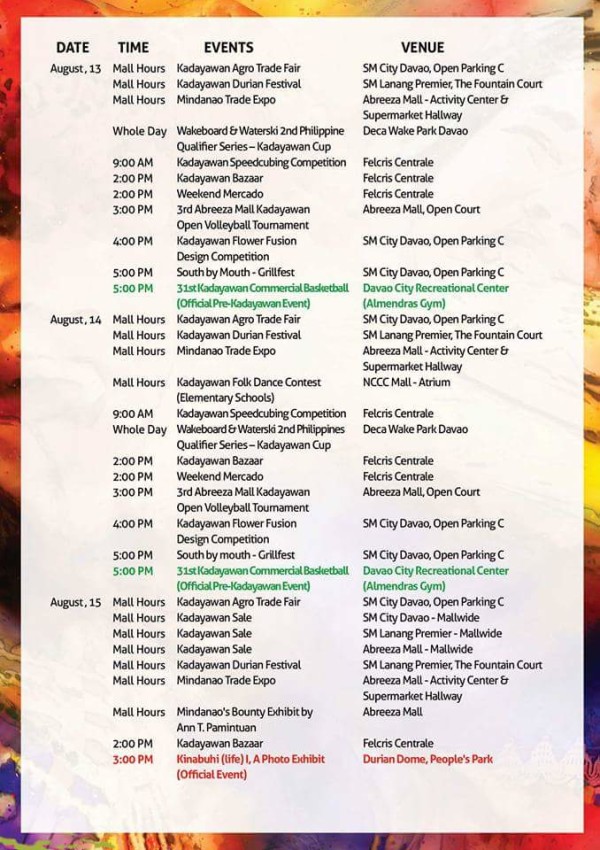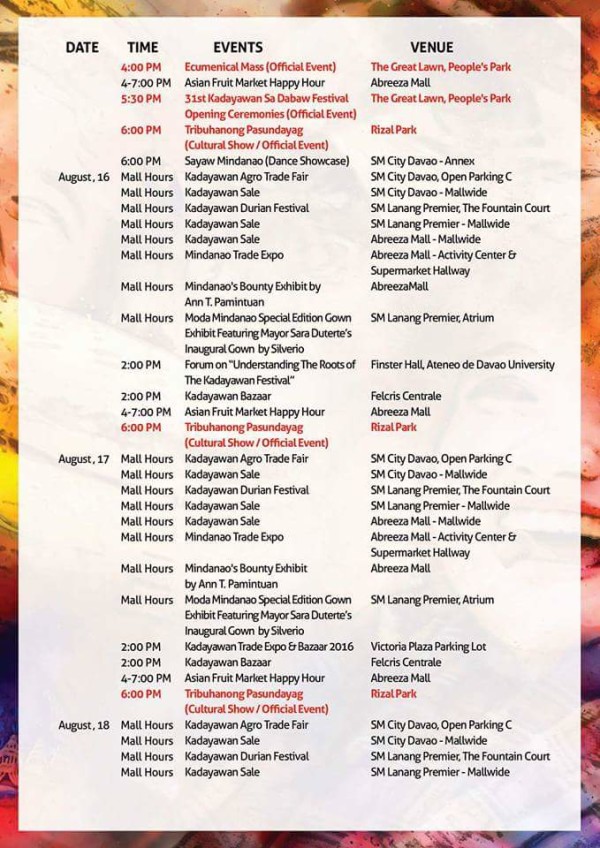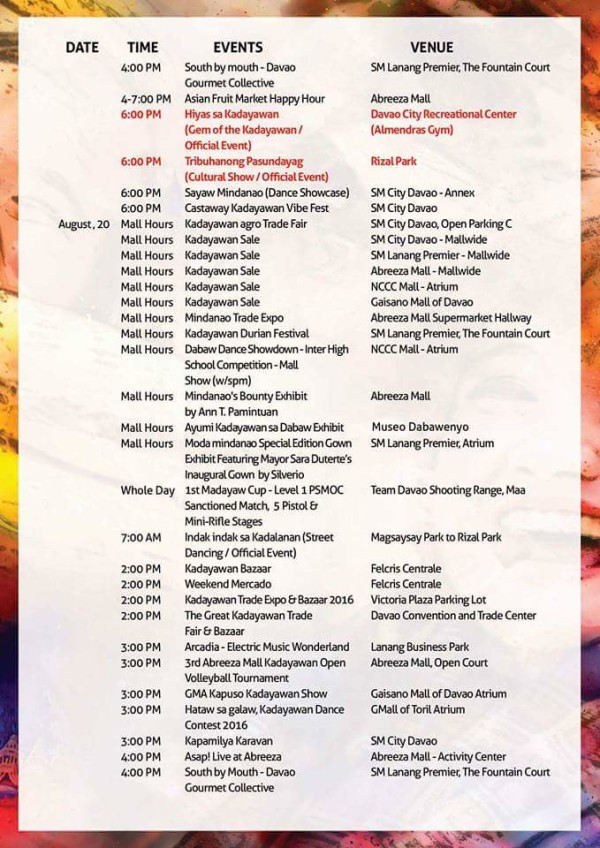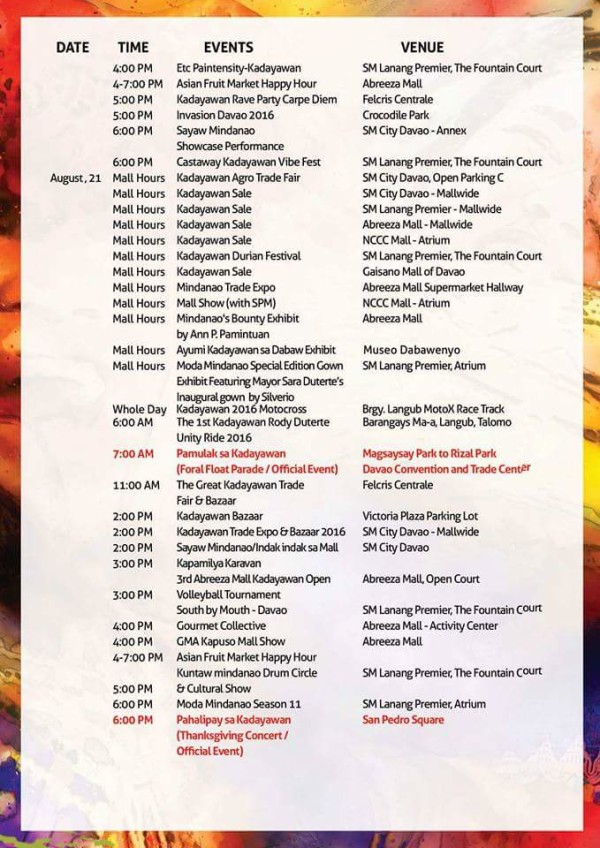 Madayaw na Kadayawan kanatong tanan!