Hello there!
We are Chito and Leah, the husband-and-wife team running DavaoBase.com – the Online Home Base of Dabawenyos.
Our main goal for putting up this site is to showcase Davao City by sharing interesting places, establishments, people, and events in Davao as well as our personal experiences as Dabawenyos. We're happy to have come from simply sharing our experiences in Davao to receiving multiple awards for this gateway blog.
We are both Chemical Engineers. Chito used to work as a manufacturing superintendent in a beverage plant in Darong. He now spends his working hours on online work, his music and his ministry. Leah used to work in a sugar manufacturing company. She now teaches Engineering Math and Chemical Engineering subjects at Ateneo de Davao University.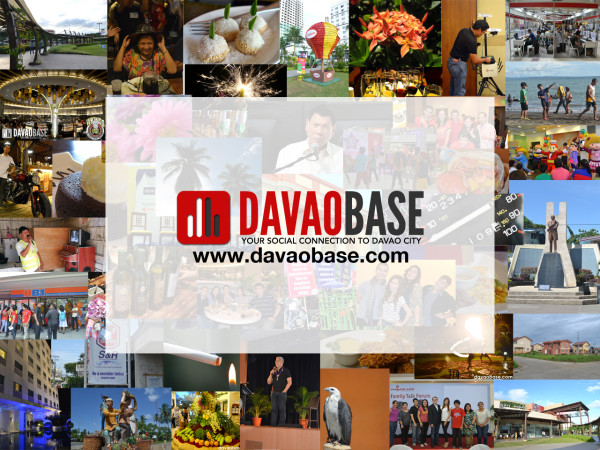 Outside the demands of work and if we can help it, we avoid the spotlight. There's just too much pressure in it! =P Our idea of fun includes driving around the city, hanging out with friends, eating at our favorite restaurants or trying out new food stops, watching movies, updating our websites, web surfing, and occasionally visiting other places outside Davao.
It is our hope that DavaoBase.com can help Dabawenyos to better experience Davao and non-Dabawenyos to discover the true beauty of our city.
Thanks for visiting the site, and feel free to drop comments, suggestions and reactions to any of our posts. If you feel like sharing something — an important announcement, your personal stories in Davao, etc. — feel free to send an email to davaobase [at] yahoo.com. We hope to hear from you soon!
—-
Contributors
Michelle Soledad
Julius Alderite
Mabelle Alderite
Patricia Soledad
April Salazar
Andrew Espera
If you're a proud Dabawenyo who wants to share something (article, photo, video, other materials) to fellow Dabawenyos around the world or to non-Dabawenyos interested in our city, simply send an email to this address: davaobase [at] yahoo.com.
—-