It's not everyday that Leah and I get to travel, what with our commitments at work and other priorities. That's why when Leah's birthday was approaching, we decided to take a short vacation and experience one of the most luxurious resorts in Bohol: Bluewater Panglao.
About Bluewater Panglao
Bluewater Panglao is a grandiose destination with swimming pools, white-sand beaches, several lounge areas, restaurant, poolside bar, and well-appointed rooms.
What sets Bluewater Panglao apart from the rest is its perfect union of modern amenities, natural beauty, and local architecture and design. It exudes an "organic yet elegant, innovative and functional" design concept that complements the environment where the resort is located.
Excellent, Sincere Service
We've experienced exceptional customer service in other resorts, but Bluewater Panglao seems to be setting a new standard. Each person in their staff was always ready to greet us with a smile (or a sincere "maayong buntag / hapon / gabi-i").
Aside from this, we felt like the resort staff can accommodate our every request, whether it's a specific room request or a room service order from its in-house Aplaya Restaurant. In short, customer service at Bluewater Panglao made us feel like celebrities.
Accommodation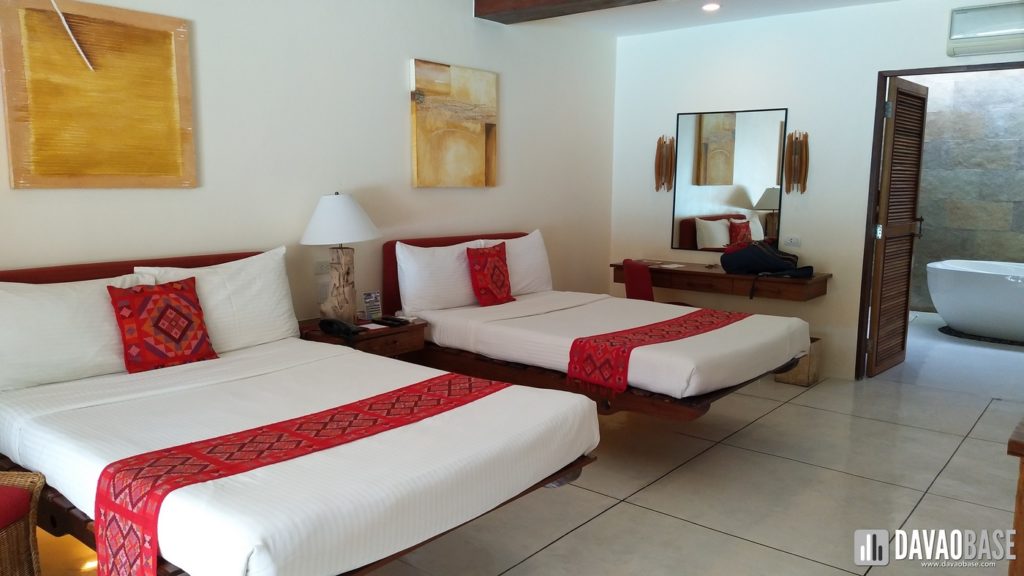 The Premier Deluxe Room is exquisitely designed with a fusion of modern and traditional elements. What I like most about the room is the wide space — you definitely won't get claustrophobic with more than 42 square meters of interior area and its skylit bathroom.
We were set for a two-night stay at Bluewater Panglao's Premier Deluxe Room, which comes with two queen beds, skylit bathroom with tub and shower, mini bar, cable television, private veranda, and a breathtaking view of the main pool.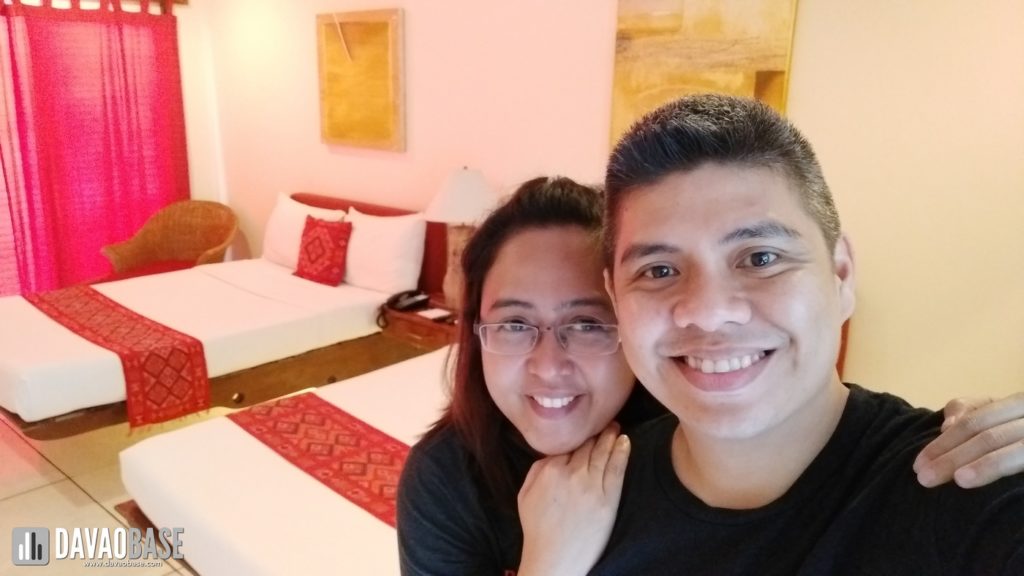 Here are the published rates for Bluewater Panglao (as of December 2017):
Premier Deluxe: P9,760
Family Loft: P18,300
One Bedroom Villa: P18,300
Two Bedroom Vila: P29,280
Amenities
For dining options, you may order food via room service, or dine at Aplaya Restaurant or the nearby Baroto Poolside Bar. Each room has a mini bar, where you can enjoy a select list of beverages and snacks.
The breakfast buffet at Aplaya Restaurant is stocked with international cuisines — European breads, Chinese dimsum, American pastries, Filipino dishes, and more. You may also order ramen, pancakes, and eggs the way you like them. I have recently acquired a preference for poached egg, and Aplaya Restaurant was able to make me one.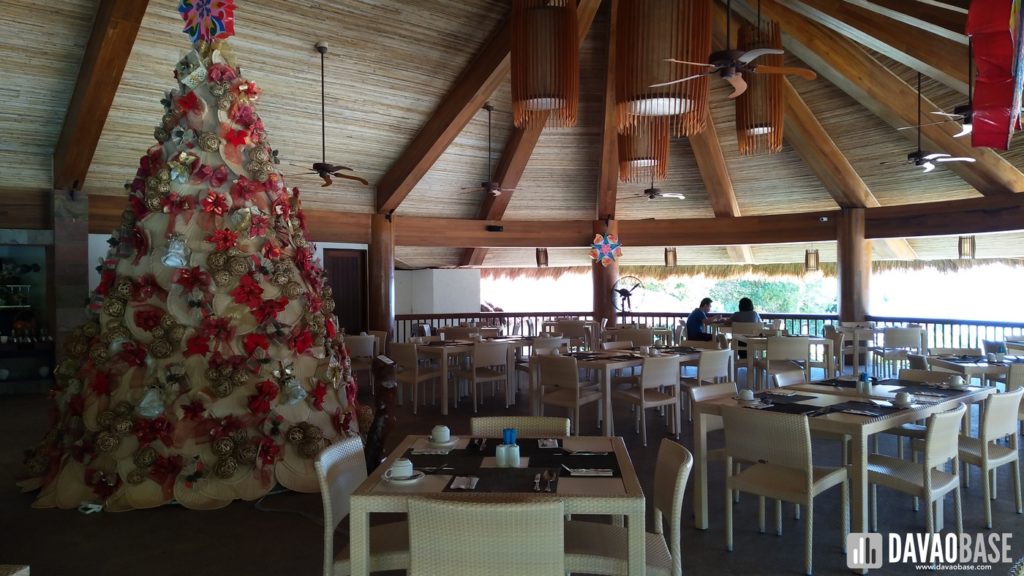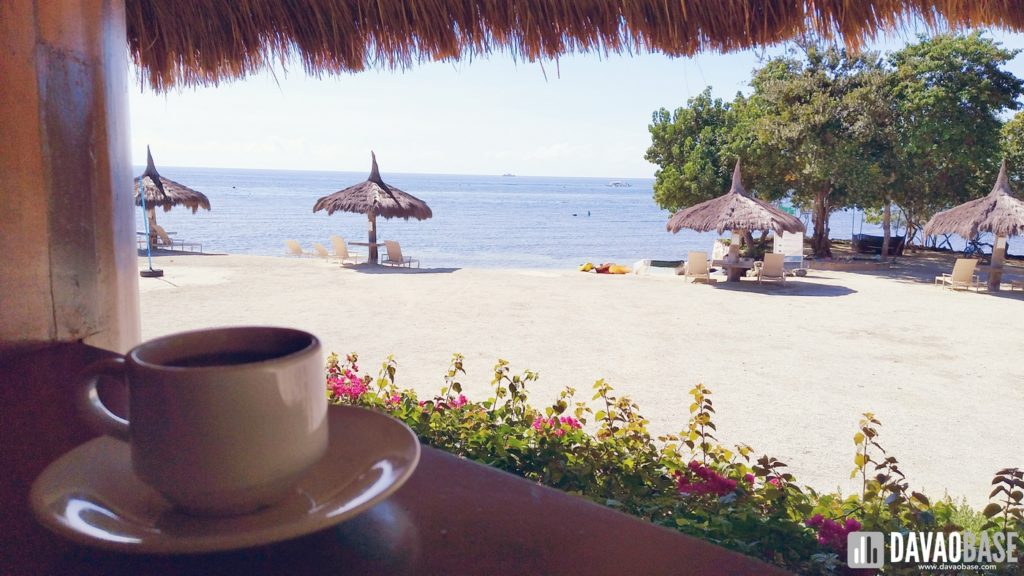 The resort also offers a picturesque and Instagrammable white-sand beach with huts and lounge chairs. You may also enjoy water activities such as snorkeling, kayaking, and scuba diving.
Other amenities at Bluewater Panglao include the following:
All-terrain vehicle rental
Guided island eco and adventure tours
Duwaanan obstacle course
Duck pin bowling
Kiddie playground
Island boat tours
Cycling around Panglao Island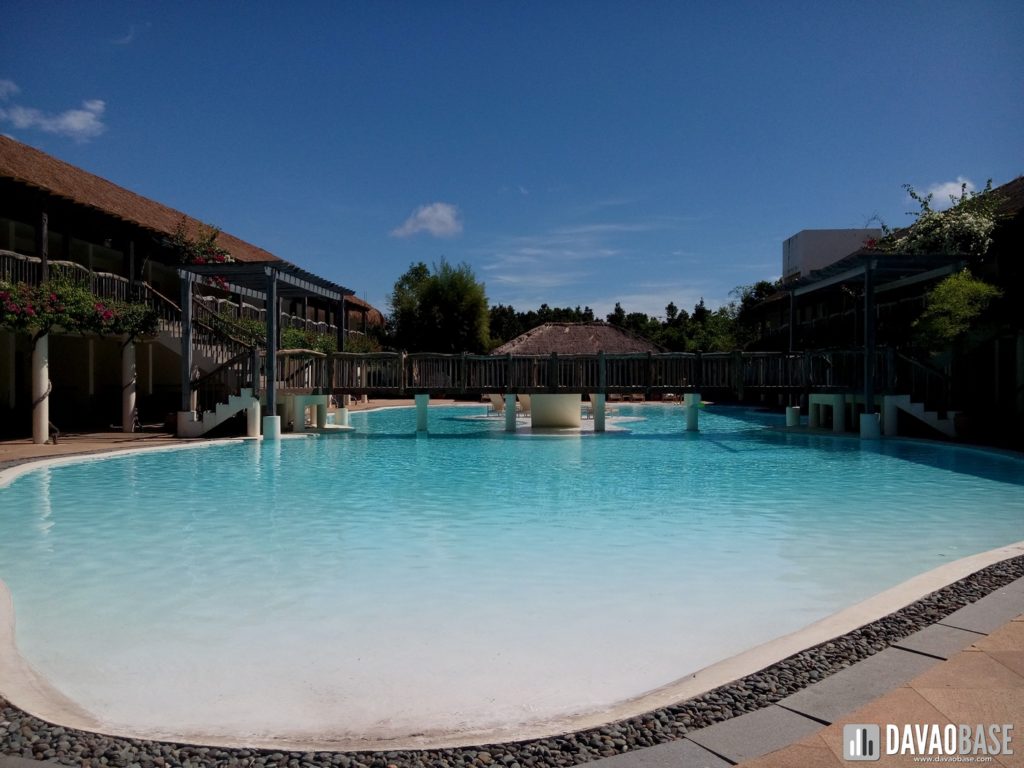 Getting to Bluewater Panglao from Davao
You may take a direct flight from Davao to Tagbilaran (via Cebu Pacific or Philippine Airlines). From Tagbilaran Airport, you may arrange for a car rental service going to Bluewater Panglao for P600 per trip. Travel time from Tagbilaran Airport to the resort takes roughly 30 minutes.
We Enjoyed A Huge Surprise!
It could be because of Leah's birthday or simply because of their accommodating nature, but we were upgraded to a One Bedroom Villa for our second night — and wow, what an upgrade it was!
Bluewater Panglao's One Bedroom Villa comes with its own lanai / receiving area, private dipping pool, Illy espresso machine, and Netflix subscription. The beautiful, well-appointed villa spans more than 130 square meters, also with a skylit bathroom with tub and shower, king bed, mini bar, and cable television in the bedroom and bathroom.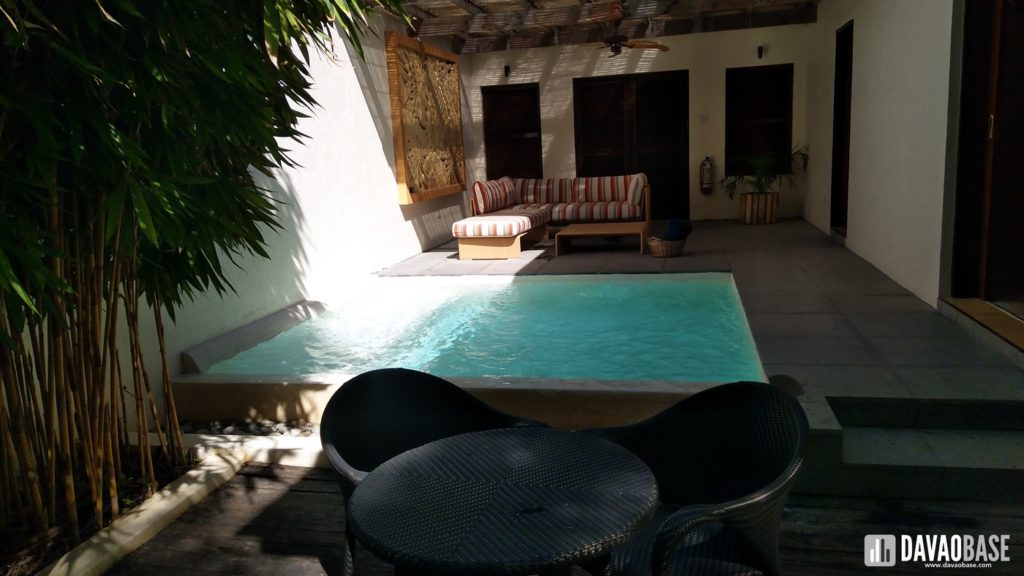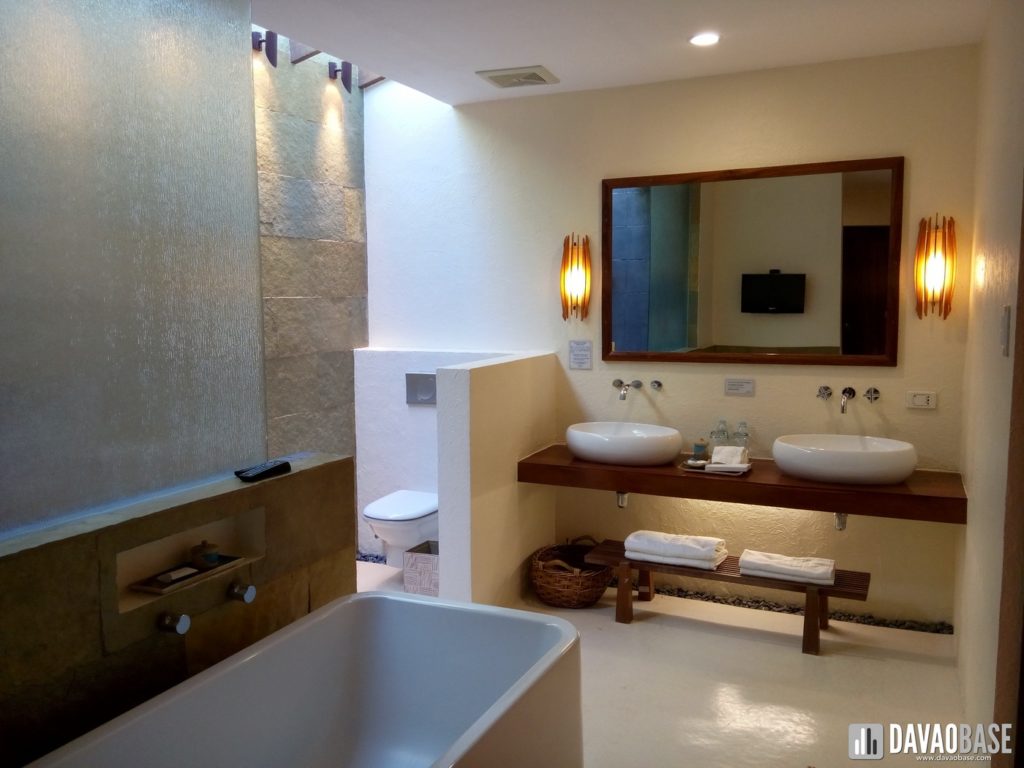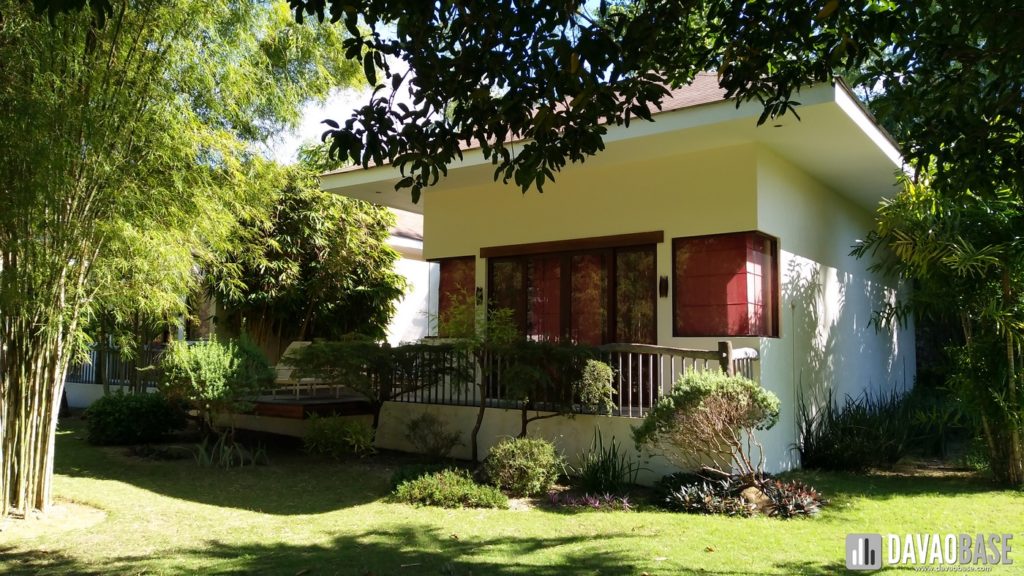 When we got to the villa, we were greeted with a surprise birthday arrangement (balloons and welcome fruits) for my wife, together with a birthday card that contains personalized greetings from a handful of staff members.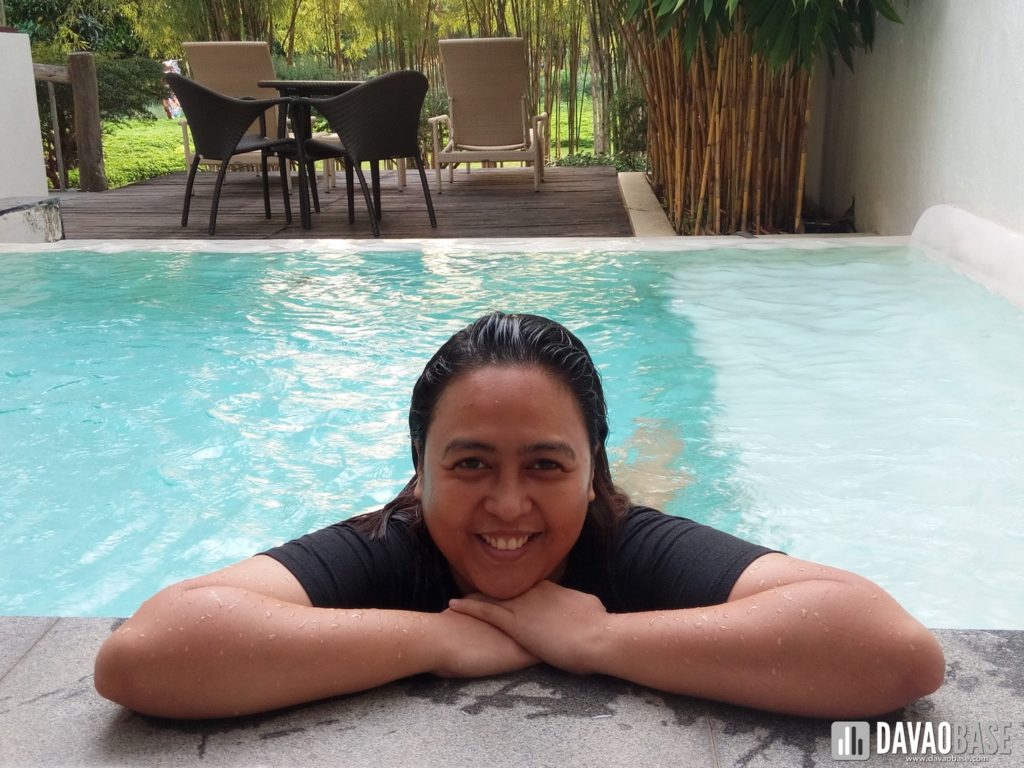 Thank you to Miss Irish Valdepeñas (Bluewater Resorts Reservations Officer), Miss Louee Garcia (Bluewater Panglao Sales Manager), and Sir Manuel Sandagon (Bluewater Resorts Assistant Director of Sales) for the accommodation and assistance.
——————-
Bluewater Panglao
Brgy. Danao, Panglao Bohol, 6340 Philippines
Telephone: (038) 416-0702
Mobile: 09985883439
Email address: panglao [at] bluewater.com.ph