Tugbok people have another reason to celebrate with the opening of The Forum Cafe. With their great coffee, delicious food, and cozy place — how can you not love this new coffee shop?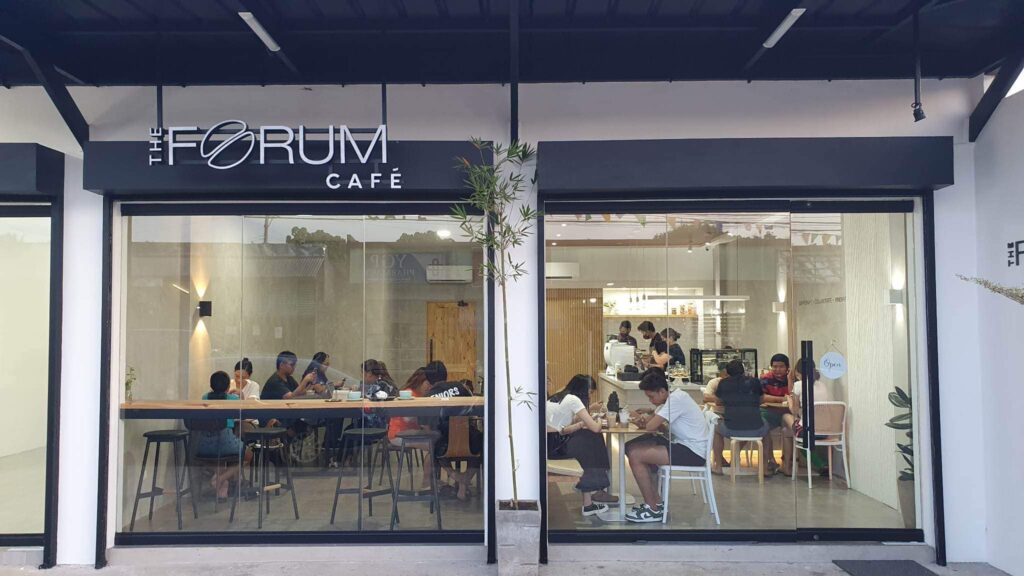 Their coffee is brewed using nothing less than fresh premium coffee beans. You can sense the passion and dedication of the cafe owners in the aroma and taste of their coffee preparations. Maka-happy jud ang kalami sa ilang coffee!
Hot Coffee – P80 to P195
Iced Coffee – P100 to P225
Non-Coffee – P155 to P235
The Forum Cafe not only offers captivating coffee, but also positively delightful food. I think Hubby's heart skipped a beat when he took his first slice of the croffle in his Croffle Set. Crunchy, flaky croffle drizzled with chocolate and paired with spicy Hungarian sausage and scrambled eggs make a feast of flavors in the mouth!
Also, their Italian carbonara gives you a taste of authentic pasta dish made with eggs, cheese, and bacon, with buttery toasted bread on the side. Paspas ra jud siya nahurot.
Croffle Set – P255
Italian Carbonara – P195
Other food choices:
Brunch – P120 to P255
Rice Meals – P180 to P245
Pasta – P180 to P195
Sandwich – P155 to P175
What we're super excited to try next: Dirty Matcha and their rice meals! See the cafe's menu (as of posting date) below.
The Forum Café
Deca Homes, Tacunan, Davao City
10 AM to 10 PM – Tues to Sun
(Closed on Mondays)
—— —— —— —— —— —— —— —— —— ——
Follow DavaoBase.com and let's explore Davao together!