Taho ni Mang Andres

Ground Floor, SM City Davao (fronting Lacoste and Bratpack)
Good news, taho lovers! You can now enjoy taho with family and friends during your parties and reunions with Taho ni Mang Andres.
In a potluck party we recently attended, one of our couple friends brought a full set of taho goodness — silky taho, sweet syrup, and soft sago, served in classic metal containers!
Super patok sa party! We all had fun scooping our own taho, then adding syrup and sago as we like.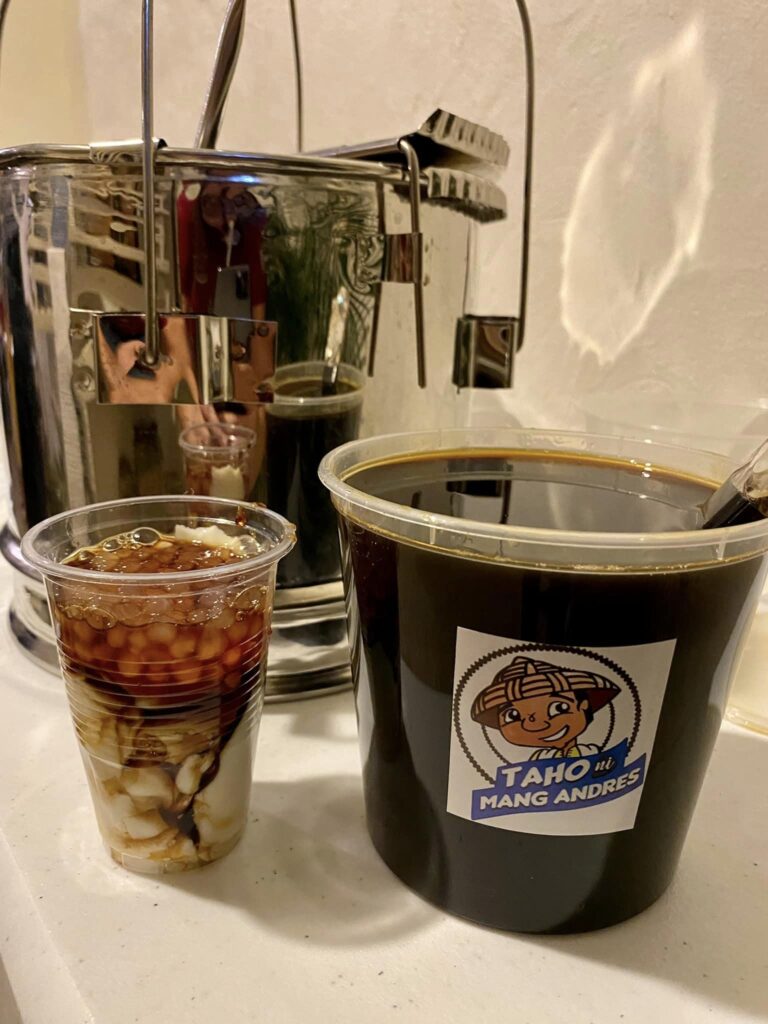 A full set (taho, syrup, and sago) costs P850. You may request for more syrup or sago for an additional P190.
You would need to return the metal containers and the bike (yes, they let you borrow that too) the day after.
Since they do not add preservatives to their products, you need to take the water out from the taho from time to time. Burag si manong magtataho ra jud pud.
If you're up for just a cup of taho, though, Taho ni Mang Andress has a stall in SM Ecoland.
Syrup Options:

Caramel – P80

Strawberry – P80

Pandan – P80
—————-
Follow DavaoBase.com and let us explore and support local businesses together!