Leading telecommunications company Globe Telecom announced the winners of the 5th Globe Media Excellence Awards – Mindanao who have shown exemplary communication skills in promoting sustainable development and bringing social issues to the attention of the public via print, broadcast, or digital media.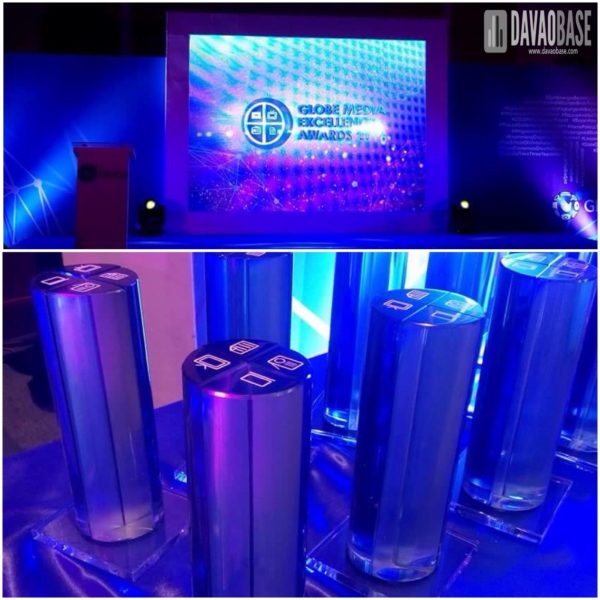 The awards covered media organizations in four major cities in the region namely General Santos, Cagayan de Oro, Zamboanga and Davao. The outstanding media professionals and digital media practitioners were recognized during the 5th Globe Media Excellence Awards. It was held in Marco Polo Hotel on November 22. They bested 432 other entries in the 12 categories.
"The critical role of media organizations and online communities in forming and shaping public opinion makes it imperative for organizations like Globe to institutionalize an award-giving body that recognizes outstanding, incisive, and impactful reportage. We see GMEA as an opportunity to give back to our media friends and our blogger and influencer partners, the honor that they deserve as we collectively create a world that is purposive and wonderful," said Yoly Crisanto, Senior Vice President, Globe Corporate Communications during her opening remarks.
5th Globe Media Excellence Awards Winners
For this year, GMEA was anchored on Globe Telecom's commitment to the United Nations' Sustainable Development Goals to help create a Wonderful Philippines. The winning entries did not only embody quality and relevant content but also focused on any or a combination of four areas such as care for environment, care for people, positive societal impact, and digital nation.
Reporter of the Year for Print: SunStar Davao's Rhealyn Pojas for "State of the Toilet 2015"
Reporter of the Year for TV: ABS-CBN Davao's Jean Claire Cornelio, with editor/videographer Erwin Marino for "Tinikaran – Sunog sa Mount Apo"
Reporter of the Year for Radio: DXND's Marilou Manar for "Ketong"
Explanatory/Investigative Story of the Year for Print: "Different parties, different strokes: Local polls (re)imagine CdO's mental-health facility, program" by BusinessWeek Mindanao's Lina Reyes
Explanatory/Investigative Story of the Year for TV: "The Lost Settlement of Himologan" by ABS-CBN Northern Mindanao's PJ Dela Pena, with editor Jeffrey Faranal and videographer Bryanne Esin
Public Affairs Story of the Year for Radio: "HIV-AIDS Cases: Fast and Furious" of 105.9 Balita FM Davao's Big Jay Lagang
Columnist of the Year: Fred Lumba of Mindanao Bulletin – General Santos for "Narco-politics threat"
Photojournalist of the Year: Erwin Mascarinas of SunStar CDO for "Bakwit School"
Reporter for Online New Portal: Henrylito Tacio of The Edge Davao for "Where have all our fish gone?"
Blogger of the Year: Rob Gumba of Bob Trail Tales  for "When There are No Longer Birds to Watch"
Social Media Advocate of the Year: Ace Morandante of Davao Today for "Moment of Peace"
Social Media Campaign of the Year: "Davao Year End Poll Awards" by Davao Eagle Online
All winners received a cash prize and a trophy each while their editors also received cash prizes.
5th Globe Media Excellence Awards Judges
The distinguished panel of judges was composed of Ed Banos, Community Relations Chief, Zamboanga City Water District; Kaloy Manlupig, Founder and Chair Emeritus, Balay Mindanaw Foundation Inc.; Atty. Raul Miguel, President, General Santos Chamber of Commerce and Industry; Dr. Aleli Quirante, former Professor, University of the Philippines Diliman – College of Mass Communication; Willy Rodolfo, Corporate Branding and Communications Manager, Aboitiz Power Corporation.
Text from Globe Telecom