One of the reasons why Obrero is now one of our favorite parts of Davao is the emergence of restaurants offering good food in the area. In our recent food trips with family and friends, we've discovered and enjoyed Espetada – House of the Hanging Chicken, Taishozan Japanese Restaurant, Tomodachi Japanese Cuisine, and now Dim Yum Seafood Restaurant.
Dim Yum serves a wide array of delectable dishes, from rice, buns and noodles to pork, chicken, beef, vegetable and seafood viands. They also offer frozen goods, which you can cook at home.
Dim Yum's Yangchow (P170)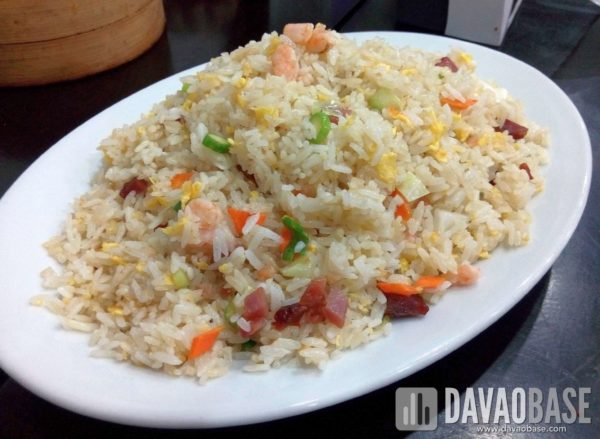 We usually just order plain rice to fully enjoy the flavors of other food items. We were happy to have set aside that 'rule' since this special rice preparation tasted delightful yet did not overpower the other dishes.
Dim Yum's dishes also did not disappoint both in taste and in serving size. We had Pork Asado, Lemon Chicken, Stir Fried Tofu with Pork and Shrimps, and Broccoli with Crabmeat.
Pork Asado (P180)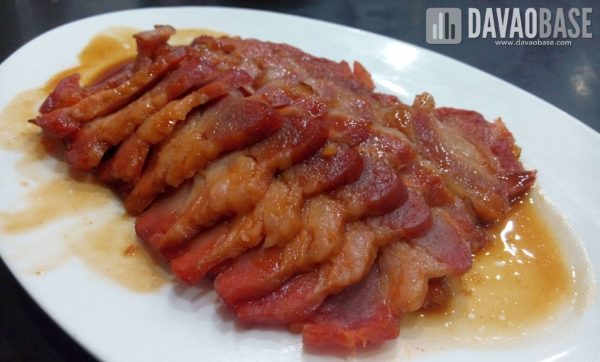 Lemon Chicken (P160)
Stir Fried Tofu with Pork and Shrimps (P160)
Broccoli with Crabmeat (P150)
It would be tough to choose which was our favorite dish of the meal since we enjoyed them all. If I had to try, though, I'd probably pick the Stir Fried Tofu with Pork and Shrimps. It's healthy and delicious!
Pork Asado Siopao (P28)
My uncle loves siopao. Whenever available, he orders siopao. Really. Hahaha! I guess he liked his pork asado siopao since he ordered a second one.
Chocolate Buchi (P70)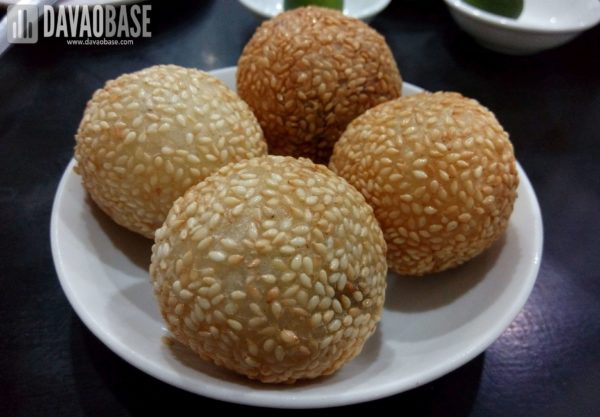 The chocolate buchi burst with rich chocolate at first bite! The chocolate was just sweet enough to close a lovely meal. For desserts, they also serve Green Tea Matcha Buchi (P120) and Tropical Fruit Salad (P65).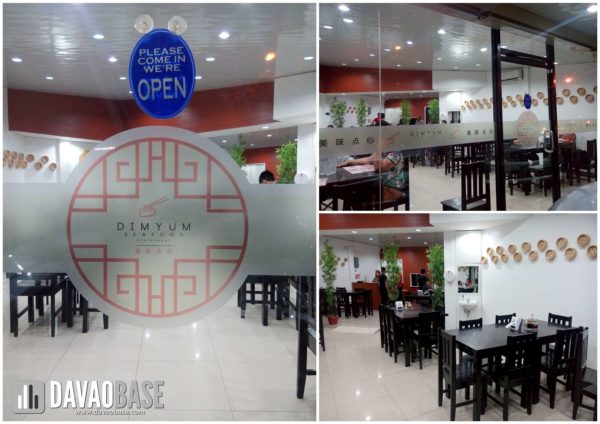 Dim Yum Seafood Restaurant
Sobrecarey St. corner Loyola, Obrero, Davao City
Phone (082) 324 3428