One of the newest go-to Japanese diners in town is Tomodachi Japanese Cuisine. It is conveniently located in the rising food district of Obrero. We dropped by Tomodachi on one rainy evening, ready for a heavy dinner after a day filled with lots of work. Despite the rain, diners filled the place. Even the tables outside the air-conditioned main restaurant were occupied.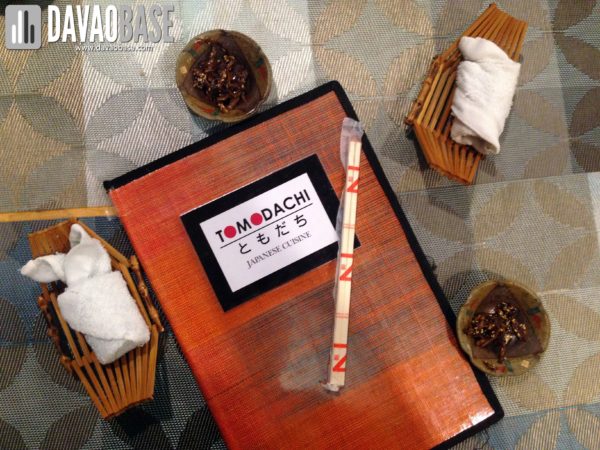 I ordered Katsudon (deep-fried pork cutlet and eggs cooked in savory broth and served on top of rice), which is my favorite comfort food to order in a Japanese restaurant. Hubby had Chicken Teriyaki (grilled chicken) while niece Diane had Mix Tempura (shrimp tempura, vegetables and squid), both served with rice, soy bean soup and iced tea.
Katsudon (P135)
Chicken Teriyaki (P145)
Mix Tempura (P145)
They offer a variety of sushi rolls, including California Maki (P120), Tuna GenSan Dynamite Roll (P120), Digos Mango Crispy Roll (P120), Davao Durian Roll (P145), Davao Malagos Cheese Roll (P145) and Vegetable Roll (P120). We had the Digos Mango Crispy Roll and Malagos Cheese Roll. Both taste great, with the latter being uniquely appetizing. It feels like the cheese is having a party in my mouth!
Davao Malagos Cheese Roll (P145)
For dumplings, they serve Pork and Beef Gyoza (P95), Chicken Gyoza (P85) and Okonomiyaki (P155). We had Pork and Beef Gyoza that came in a generous serving size.
Pork and Beef Gyoza (P95)
They also serve sushi, ramen and other combo sets, such as Tonkatsu, Torikatsu, Butasgoyaki and Tori Karaage, as well as juice and softdrinks.
The place is modest in size and the space in some tables can feel rather tight. Thus, it's a good idea to be there early, so you can still choose the tables with a little bit of extra space.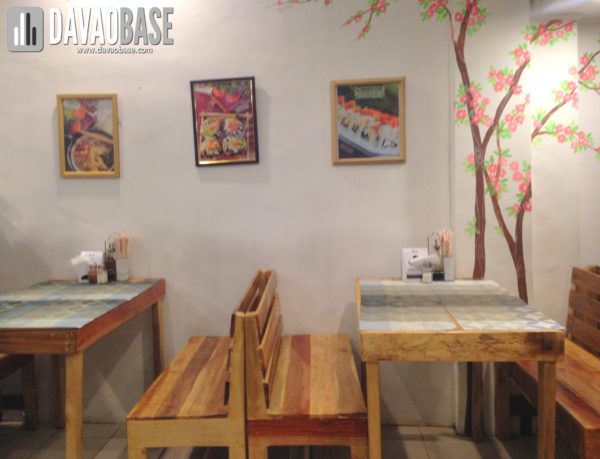 Tomodachi Japanese Cuisine
Corner Guzman-Palma Gil Sts., Obrero, Davao City
Operating Hours: 9 AM – 12 AM (closed on Wednesdays)
Contact Nos: 0910 638 8686 / (+63 82) 271 2120