I'm always amazed at innovations that change the way we normally do things. In the case of protection from rain, the umbrella has become one of the basic tools to keep us dry. However, apart from variations in colors and designs, the most radical change in umbrellas may probably be the ability to fold them smaller so that they fit inside bags.
One frustration that I experience when using umbrellas is when I need to ride a vehicle. Whether it's by private vehicle or public transport, I end up getting my arms and clothes wet when folding the umbrella after entering the vehicle. It's the orientation of umbrella folding that causes this inconvenience.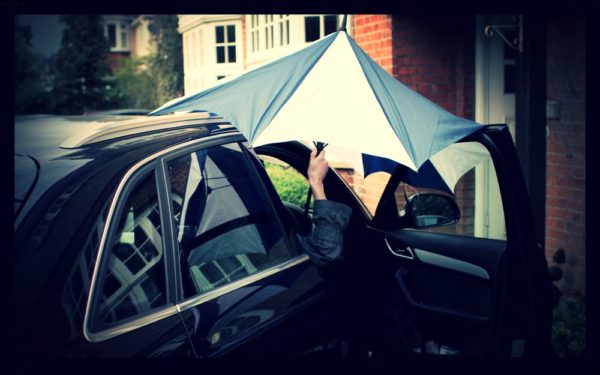 Enter the
inverted umbrella
, a sheer stroke of genius that changes a single design factor: the orientation of the umbrella fold. The pulling action to close an umbrella stays the same, but this innovative design closes the umbrella lining outward. This reverse closing action allows the wet side of the umbrella to fold inward, thereby protecting the user and the car interior from being wet.
Here's a video demonstration to show how the inverted umbrella works when you close it:
Upon closing, the umbrella catches the water inward, so you don't get soaking wet as you enter the vehicle. The interior of your vehicle will also be protected from water because of this amazing design feature.
Meanwhile, to open the umbrella before getting out of the car, all you need to do is let the umbrella peak out of the car door and open the umbrella as you normally do.
Whenever I carry the inverted umbrella with me, many people become instantly curious about the look of the umbrella. Its outward appearance when folded is just as curiosity-tickling as its breakthrough design and performance.
Aside from its fantastic design, another plus point of the inverted umbrella is that both its outer and inner linings are waterproof, and so the umbrella dries up quickly. Its C-shaped handle also allows you to use the umbrella hands-free or hang it on the interior grab handle of your vehicle.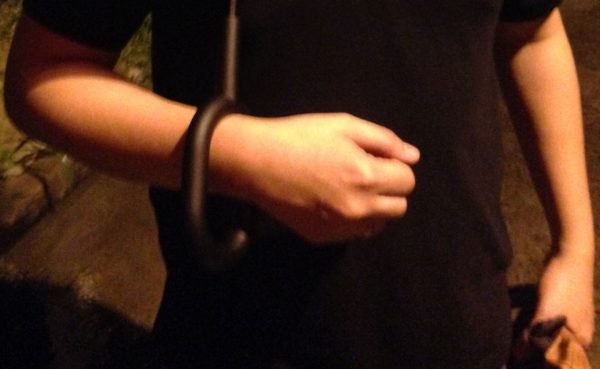 Also, because the water is trapped inside, you may bring the umbrella indoors without making the floor wet.
Check out the following video that summarizes some of the reasons why I love the inverted umbrella. Please note that the umbrella in the video has a different visual design than mine, but with the exact same folding principle:
I bought my inverted umbrella from Athina Inting-Angliongto for P450. If you want to order, visit her website to find her social media links.
Alternately, you may also buy the Inverted Windproof Umbrella from Lazada. Originally at P1,100, the price is now discounted at only P888.