It's officially summer, folks! If you haven't planned out your 2017 summer vacation, you might want to enjoy a staycation in Vine Molave, a bed & breakfast boutique hotel in Zamboanga del Sur.
Vine Molave
Vine Molave is a quaint hotel with 11 rooms, as well as exquisite amenities such as jacuzzi pool, restaurant, and bar. The hotel was originally an ancestral home of the Geraldizo family.
Aside from being situated in the town of Molave in Zamboanga del Sur, Vine Molave got its name from the town's potential for growth. "We thought of a name that best describes the overall mood of Molave, its fertile grounds ripe for progress. We want something organic to a valley, not too modern for a town setting. Something that would represent a strong spirit to thrive, grow and stand out," said Gary Dujali, who belongs to the second generation of the Geraldizos.
It was Gary's nephew — Anjo Philip Dujali Quinalayo, who graduated with a degree in multimedia arts at De La Salle-College of Saint Benilde — who came up with the logo and architecture of the hotel. The result is a perfect marriage of ancestral heritage, natural rustic beauty, and modern architecture.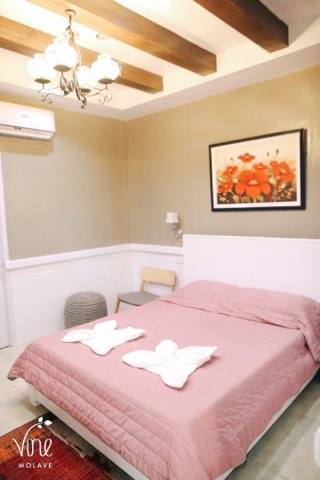 "In one of our travels together with my nephew we thought of turning this ancestral lot into a building that represents our passion as a family… the love for good food and relaxed dining, coffee and night life. Until today we still look for rented rooms and apartment. We were inspired by an idea of a structure that will house all of these," Gary expressed.
The elegant interior design at Vine Molave makes it a beautiful background for wedding pictorials, intimate parties, and family gatherings.
The town of Molave isn't well known as a tourist destination, but Vine Molave's alluring presence is bound to change that. With relaxation as its definition of a vacation, Vine Molave aims to bring comfort and excellent service to guests.
The hotel opened its doors in December 2016, and is offering accommodation at an introductory rate of P1,888, which includes breakfast for two.
Vine Cafe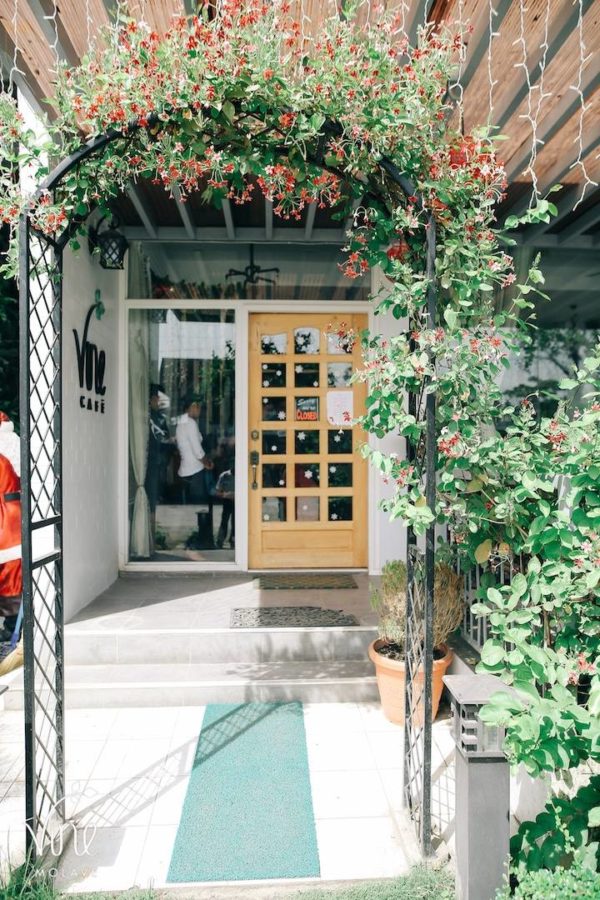 Launched in May 2016, Vine Cafe offers an upscale and urban dining experience to locals and tourists alike. The cafe's in-house baristas were trained in Manila, and are able to create hot coffee mixes and signature frappe beverages.
Vine Cafe has also become known for its pasta and sandwiches, as well as other flavorful dishes.
Vine Resto + Bar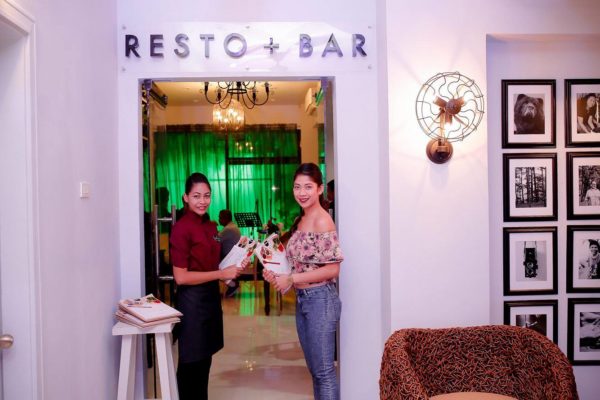 As a full-service restaurant, Vine Resto + Bar is a one-of-a-kind dining experience in the town. Amidst the provincial and laidback cuisine in Zamboanga del Sur, Vine Resto + Bar stands out as a unique urban gustatory feast.
Dishes served at the restaurant range from heirloom recipes and Filipino favorites to international cuisine prepared by its highly skilled chefs and staff.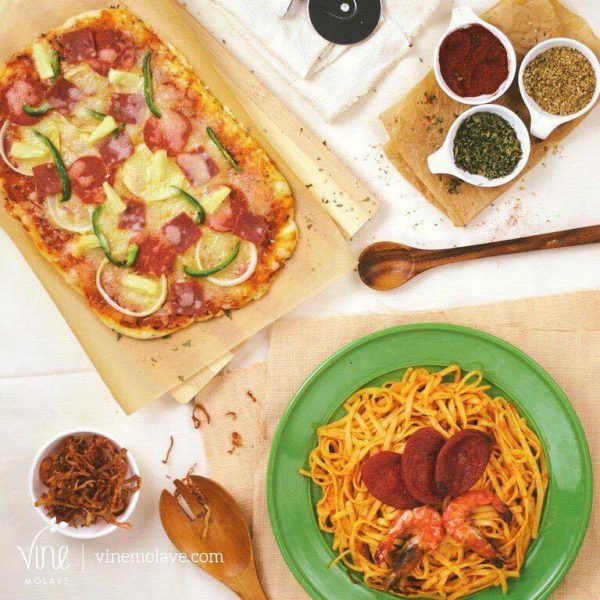 Come weekends, the restaurant morphs into a bar and party place with guest DJs and live acoustic bands to provide the entertainment. Celebrity spinners such as Dj Ron Poe, Dj Kael Gumba of Cable Car and Royal Night Club, and Lady Dj Brendz of Penthouse Manila have performed at Vine Resto + Bar. The place has also been turned into a concert venue, with the likes of Jona Viray and Michael Pangilinan visiting to perform.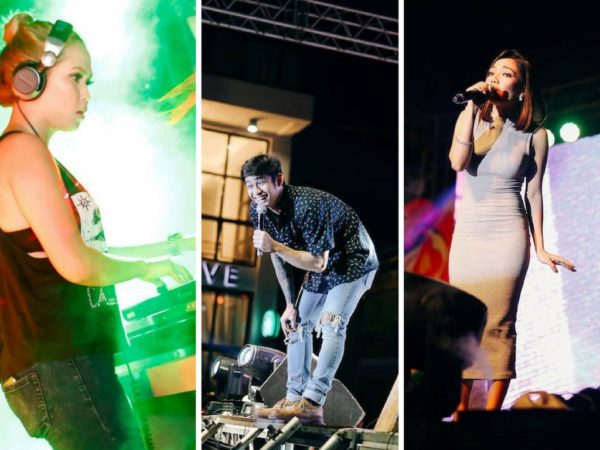 Eager to Stay at Vine Molave?
If you are the type of tourist who loves to feel calm and relaxed during your vacation, then Vine Molave in Zamboanga del Sur may give you the perfect staycation this summer. The hotel takes a mere 30-minute drive to Pagadian City, and less than an hour to Ozamiz City.
Vine Molave
Rizal Avenue, Brgy. Maloloy-on, Molave, Zamboanga del Sur
Phone (062) 925-9999
Email hello@vinemolave.com
[Information and images from Vine Molave / Jojie Alcantara]