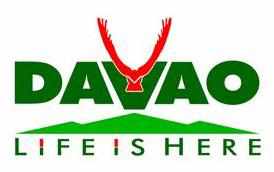 Submitted as an entry to the 75th Araw ng Dabaw Blog Competition

Won FIRST PLACE in Araw ng Dabaw Blog Competition
Thirty two years may not seem long for people who have stayed in Davao for more than 5 decades (my parents and many of my aunts/uncles, for example), but being in a generation when many of its members are leaving the country to start a new life abroad or to find greener pastures in a different land, I often find myself answering other people's questions on why I chose to stay in Davao.
It's not that I have never  left Davao. I spent some time in Makati, Digos and North Cotabato for work, and had the chance to see other cities and other countries on well-deserved vacations. I have enjoyed my stay in every city I have visited and I sorely miss some of them until now, but I always feel I am only visiting.
Also, I have several family members and close friends now working or living abroad, and I would not deny that I have, in many occasions, considered leaving too. But every after careful thought and reflection, I still feel that this is where I'm supposed to be; this is where I want to be. This is home.
So, why Davao? Allow me to break my (most significant) reasons down to a few main categories.

Balance
Davao offers a perfect balance of urban life and rural life, and one does not need to travel far and long to enjoy both sides.
To unwind from a busy day, week or month, I can choose to stay in the city and shop at the malls, watch a movie, bond with friends over delicious food, or enjoy the night with music and drinks in downtown bars; or I can take a short trip and spend time basking in nature's glorious beauty in Eden Nature Park, in Jack's Ridge or in Holy Infant Jesus of Prague Shrine. The beautiful beaches of Island Garden City of Samal, including the world-renowned Pearl Farm Beach Resort, are also just a few minutes away that I can make a quick escape and be back fully recharged in no time. I need not hop on a plane or go on a long road trip to find calm. Serenity patiently waits for me at another end of the city.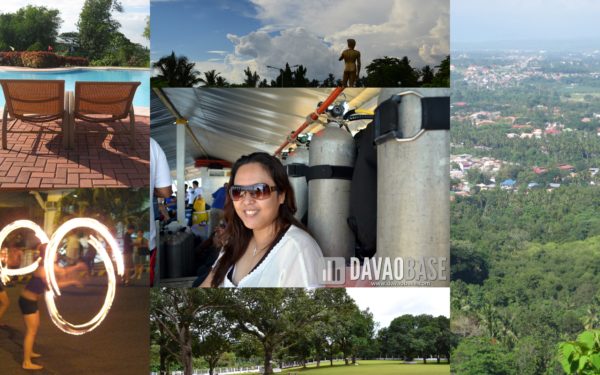 Thrill-seekers can also try wakeboarding in Deca Wakeboard Park, zip-lining in Zip City or in Outland Adventure, river tubing or whitewater rafting in Calinan, zorbing in Davao Zorv Park, or feeding crocodiles in Crocodile Park.  A quick boat ride from Sta. Ana Wharf can also take you to great scuba dive spots while a short road trip can bring you to your first step towards conquering the mighty Mt. Apo, the Philippines' highest peak.
Safety
Davao takes pride in having Central 911, a free integrated emergency response system, as well as one of the most reliable police units in the country. Just a few weeks ago, my mother witnessed a traffic accident in Matina that left the motorcycle driver cringing in pain. Someone immediately called 911 and the mobile patrol unit got there in less than 5 minutes.
While many Dabawenyos may have been concerned about the recent crimes in the past weeks, I trust that Davao remains to be one of the safest places in the country. Davao is a big city and it is bound to have its own share of safety concerns.
Abundance
Davao enjoys the bounty of Mindanao, including but not limited to fresh fruits and vegetables, fish and meat products. We also enjoy safe water almost everywhere, thanks to Davao City Water District's world-class water system. This means we don't need to buy bottled water every time, allowing us to save money as well as help save the environment.
Food also comes cheap here. My brother often gushes about the low price of fruits and vegetables in Bankerohan Market. My mother buys fish fresh from the fishers' boats at considerably discounted prices. Also, while we were having dinner a couple of months back, my sister-in-law, who has been assigned to different cities as part of her work and now residing in Manila for quite some time, commented on how affordable dining in fancy restaurants here in Davao is.
Diversity
I am very proud of the fact that the Kadayawan sa Dabaw Festival, the city's main festival, celebrates not only the abundance of harvest but also the diversity of our culture. My father used to always bring me and my brother to the streets of San Pedro during the festivals to witness the parades and watch the different events showcasing our city's rich heritage. Growing up exposed to such cultural diversity taught me to respect, appreciate and embrace the differences in people. This is something I would want to share with kids of future generations too.
Community
My family is here. My (crazy) friends are here. Davao is not only a city of residence for me. It is the community I grew up in. It is the community that I find very difficult to leave. It is home. I cannot say what the future holds for me and my husband, but I know for certain that if I ever have to leave the city for good or for a long time, it would be a very agonizing decision to make.
Up until a few weeks ago, when people ask me why my husband and I have decided to stay in Davao despite several opportunities to try it outside, my answer was usually long and indirect. But recently, I found the perfect answer — my friends, Life Is Here in Davao.