If you ask a regular Dabawenyo where he would like to bring guests for a luxurious stay in the city, the answer would most probably be the Marco Polo Davao.
And why not? It is a premier hotel that is home to some of the most elegant events Davao has seen. We recently had a relaxing stay at Marco Polo Davao, and here's a simple summary of what we can say about it: service is impeccable, food is excellent, and facilities are top-quality.
Marco Polo Davao Hotel Details
Location
Marco Polo Davao is strategically located at the heart of the city. It is just across the following prominent landmarks in Davao:
the Ateneo de Davao University's college campus,
long-standing pasalubong stop Aldevinco Shopping Center, and
popular nights-only street food destination Roxas Night Market.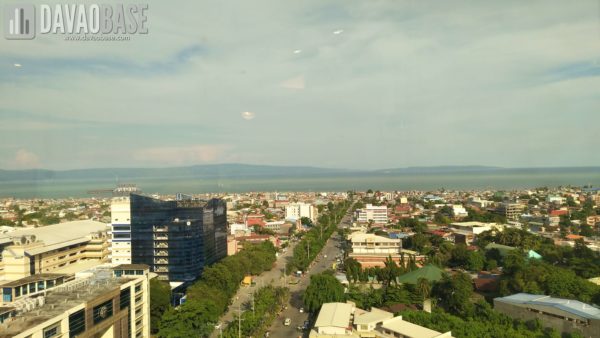 Price
The hotel has 245 non-smoking guest rooms and suites. Published room rates per night are as follows:
Marco Polo Davao Rooms
Deluxe Room = from P3,392.25
Superior Room = from P3,827.99
Premier Room = from P4,292.23
Cabana Superior Room = from P6,361.42
Cabana Deluxe Room = from P6,687.21
Marco Polo Davao Suites
Deluxe Suite = from P8,511.61
Cabana Suite
Specialty Suite
Presidential Suite
Marco Polo Davao Continental Club
Continental Deluxe Room = from P6,361.42
Continental Superior Suite = from P9,814.75
We stayed at the Continental Deluxe room, so this post will be about what this particular room category offers.
What's available inside room:
queen-sized bed
cable TV
air conditioning unit
hot and cold shower
bath tub
soap, shampoo and conditioner
towels
hair dryer
mini bar
refrigerator
coffee and tea making facilities
executive desk
in-room WiFi
dual line IDD/DDD telephone
data points for fax and computer
iPod dock
in-room safe
welcome fruits basket
With a Continental Club room stay, you also get to enjoy the following:
breakfast at either Cafe Marco or at the Continental Club
afternoon tea at the Continental Club
cocktails at the Continental Club
What's not available inside room:
Our stay was so amazing that I could honestly not remember if there was anything missing during our stay. How about a balcony? 😛
Pros
Cafe Marco is a popular buffet destination by itself. Thus, having a Cafe Marco breakfast for 2 persons included in your stay makes your room rate so worth it.
It offers free parking for guests. Security personnel would still be issuing you a parking pass once you enter. Simply present it to reception personnel, who will validate it for you to indicate that your parking is free.
Guests get to enjoy swimming pool access. The hotel's pool is open from 6 AM to 11 PM.
The Continental Club offers complimentary afternoon tea at around 3PM and cocktails at around 5PM. I enjoyed simply passing time with the lounge's delectable food and drinks, coupled with a really nice view of two of Davao's busiest streets — Claveria and Roxas. You may also opt to have your breakfast at the Continental Club. We still recommend having your breakfast at Cafe Marco, though, since it carries a lot more choices. You can have your sweet time at the exclusive lounge in the afternoon, anyway.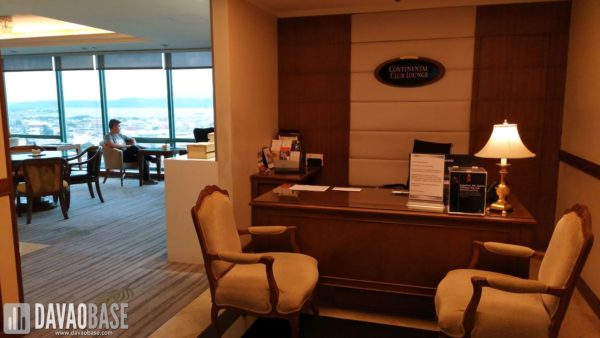 Staying at a Continental Club room also means you get private reception. No need to check in or out at the lobby. You can do that directly at the 17th floor.
If you enjoy taking selfies with beautiful backgrounds, Marco Polo's lobby is for you. The grand stairs leading to the ballroom is also a favorite spot for many selfie enthusiasts.
Cons
It would take a lot of willpower to leave the hotel or just even the room itself. Hahaha! I know we had a hard time leaving, as we did not even bother taking a dip at the pool. We simply fully enjoyed what the room and the Continental Club offered. The pool and the hotel's other amenities can wait for our next visit.
Inquiries and Reservations
Marco Polo Davao
CM Recto Street, Davao City
Tel: (63 82) 221-0888
Fax: (63 82) 225-0111
Email: davao@marcopolohotels.com