Marco Polo Davao marks a milestone as it celebrated its 20th Anniversary at the Marco Polo Ballroom with the presence of President Rodrigo Duterte, its VIP guests from the business sector, diplomatic corps, government, media and society.
"We are honored that the Founding Chairman, Secretary Dominguez, had the bold vision and determination 20 years ago to partner with our company to establish an iconic, internationally acclaimed hotel. Marco Polo Davao soon became the epicenter of events for the city, and today prides itself on being the Heart of Davao," said Wharf Hotels Management President Dr. Jennifer Cronin.
Marco Polo Davao Celebrates 20th With Style
Dr. Cronin also presented a Peacock embroidery artwork as a symbolic gift from WHM. It means power and grace and continuous good fortune for Marco Polo Davao. Halifax Davao Hotel Inc.'s Chairman Bienvenido Tan and President Francis Ledesma received the gift.
Republic of the Philippines President Rodrigo R. Duterte and founding chairman Department of Finance Secretary Carlos G. Dominguez also gave a congratulatory message to the management of Marco Polo Davao.
Lucky guests won exciting prizes, such as round trip tickets from Marco Polo Davao's corporate airline partners – Philippine Airlines, Cathay Dragon, Silk Air, Cebu Pacific and AirAsia. Prizes were bundled with overnight stays at The Capitol Kempinski Hotel Singapore, Pan Pacific Singapore, Marco Polo Hongkong, Marco Polo Ortigas Manila and Marco Polo Cebu Plaza.
Annie Lim, one of Davao's most prestigious event stylists, elegantly decorated the Marco Polo Ballroom with a touch of emerald, peacock, crystal and silver.
Marco Polo Davao Marks 20th With Great Music and Sumptuous Food
Guests experienced a night of musical journey from the country's leading violist Maestro Alfonso "Coke" Bolipata, renowned concert pianist Najib Ismail, and international opera singer Mee Hai Cho. Songspell Philippines Inc., Davao's best musical group, performed a musical excerpt of The Greatest Showman. The group's alumni performers rendered classic Broadway songs.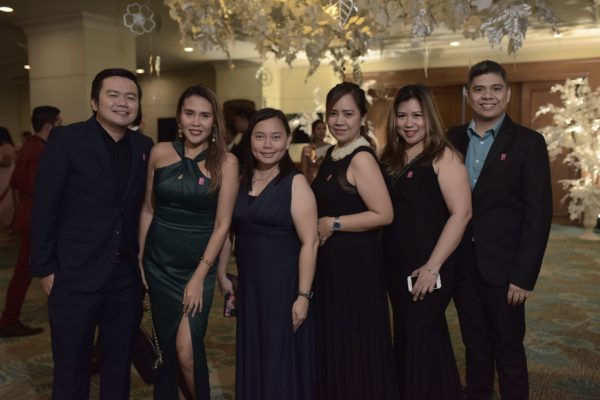 Marco Polo Davao also provided its guests a culinary journey through the sumptuous cocktail spread prepared by Exec. Chef Alex Destriza, showcasing Davao's Malagos Cheese and Malagos Chocolates. Free flowing beverages from Titania Wine Cellar, Wine Warehouse, Forth and Tay, Heineken and San Miguel complemented the event.
Marco Polo Davao has become a landmark in the city. It has grown together with the city's momentous events. Also, it has contributed to the tourism industry in Davao City and the whole of Mindanao as well. The hotel has been part of Davao's history and every Davaoeno's story.
Mindanao's first 5-star international hotel chain opened its doors in 1998 with a vision of contributing to the growth of Davao and Mindanao as a premier destination.
Photos and Text from Marco Polo Davao