Some people prefer not to eat at the airport because airport restaurants have the reputation of selling expensive food. You may ask, "How expensive is 'expensive' in Davao's airport?" Allow us to give you an idea of how much meals cost at the Francisco Bangoy International Airport (commonly known as Davao airport).
There aren't a lot of restaurants at the Davao airport, unlike in NAIA or in Cebu's airport. In our most recent trip, we ate at Suka at Sili Bar and Grill, located at the left side just before you enter the gate for the waiting terminals.
Check out Suka at Sili's food offerings and prices in the screenshots of their menu.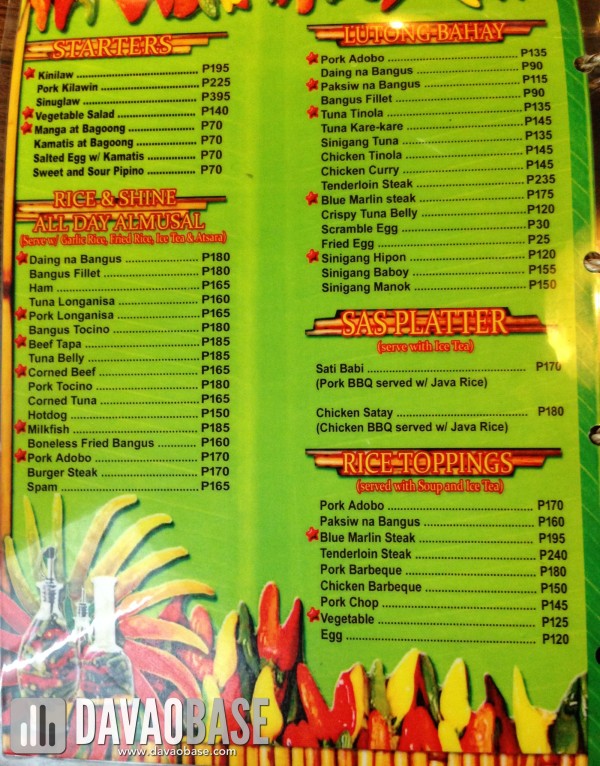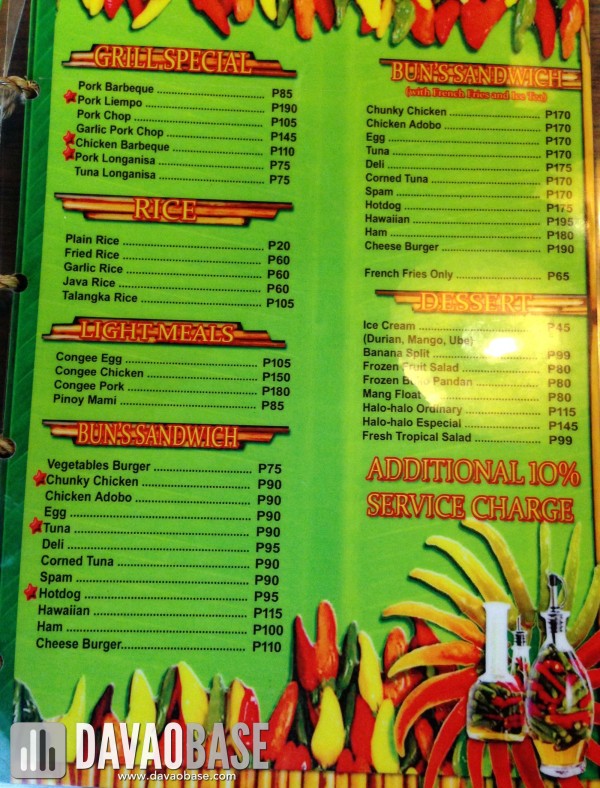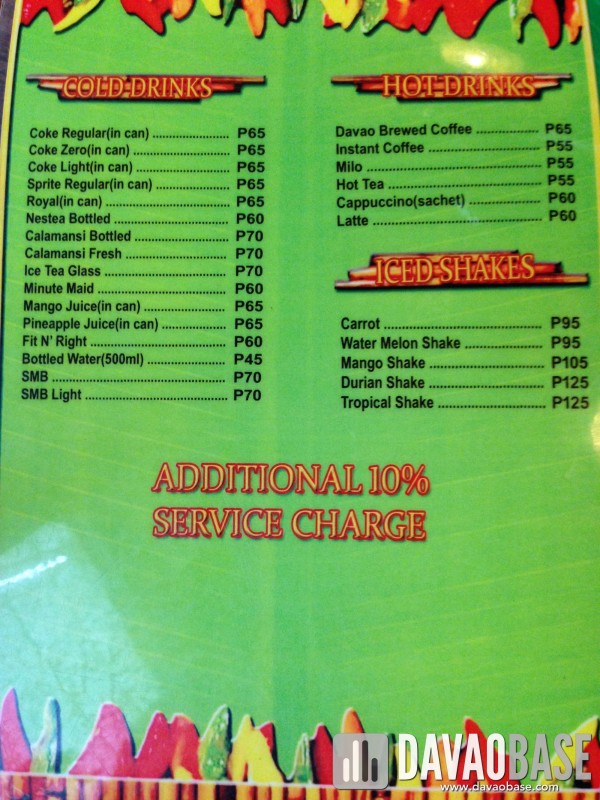 We've also checked other dining options at the airport, and food prices didn't really vary much.