As the year comes to a close, many are on the hunt for the best journal that will help them keep up with busy schedules next year. Among the popular choices of journals in exchange for coffee purchases is The Coffee Bean and Tea Leaf's 2017 Giving Journal.

The CBTL 2017 Giving Journal is available in the following colors/designs:
Purple / Overflows
"Life is one that is ready to overflow. Brew your Best Year by striving to reach your full potential. Share your unique gifts and blessings with others."
Gray / Caring Cup Global
"Give back to our farmers and communities who provide Simply the Best products."
Turquoise / Coffee Tree Cup
"Help nurture growth. Provide a better life for others, one cup at a time."
Pink / Radiating Heart
"The power to spread goodwill lies within all of us. Live up to the essence of giving by performing acts of kindness."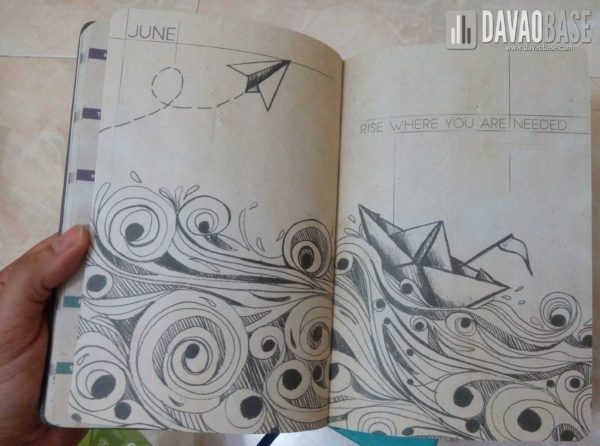 The unique and heart-warming part about the CBTL journal is that it is designed to remind the user the essence of the season, and that is giving. Each Giving Journal redemption will help the scholars of the Real LIFE Foundation, an organization committed to serving the disadvantaged Filipino youth through educational assistance, character development, and community service. The journal is also meant to help the user start his or her own Giving Journey.
In addition, the 2017 Giving Journal highlights CBTL's giving commitment through its different partner organizations and beneficiaries. Aside from that, those who have CBTL Giving Journals get to enjoy promo coupons they can use at their favorite CBTL branch!
In its 2017 Giving Journal launch in Davao, guests were asked to help design sugar cookies that will be donated to the kids of SOS Children's Village Davao. We hope the kids enjoyed eating the cookies just as much as we enjoyed designing them.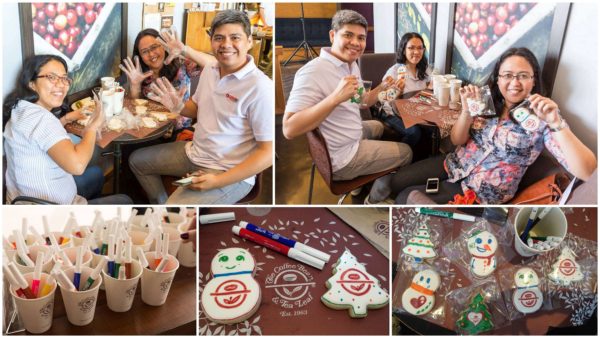 How to Get Your Own CBTL Giving Journal 2017
1. A minimum single-receipt purchase of a regular or large sized Original Ice Blended®, Espresso/coffee-based, or Tea-based Beverage, Hot Chocolate/Hot Vanilla or CBTL™ capsules qualifies a customer to get a stamp card that comes with 1 stamp.
2. Each card consists of 12 circles with corresponding purchased drink/item assignments. These are as follows:
(1) Original Ice Blended® (any flavor, regular or large)
(1) Tea Latte (any flavor, regular or large)
(1) Espresso/coffee-based Beverage (any flavor, regular or large, double)
(1) Holiday Featured Beverage (Winter Dream Tea Latte or Double Chocolate Strawberry, regular or large)
Any (8) Original Ice Blended®, Espresso/coffee-based or Tea-based Beverages, or Hot Chocolate/Hot Vanilla (any flavor, regular or large, double)
(1) Box of CBTL™ capsules (any flavor) = 2 stamps
(1) CBTL™ Single Serve Beverage System (Venus, Contata, Kaldi, or Desto) purchase automatically allows the customer to claim his/her 2017 Giving Journal
3. Stamp card must always be presented upon purchase so that a circle may be stamped whenever its corresponding product assignment is purchased.
4. Once all 12 circles are stamped and completed in one stamp card, customer will be able to claim The Coffee Bean & Tea Leaf® 2017 Giving Journal at any The Coffee Bean & Tea Leaf® branch. Combining of stamps cards is not allowed.
5. The completed stamp card should be presented and surrendered to the branch where The Giving Journal will be claimed. The cashier will punch the stamp card to prevent reuse.
Promo period is from October 22, 2016 to January 8, 2017. Giving Journals may be claimed beginning October 22, 2016 until 60 days after the promo has ended.
(Info on claiming a Giving Journal is taken from CBTL's official website.)
Start Collecting Stamps for Your 2017 Giving Journal!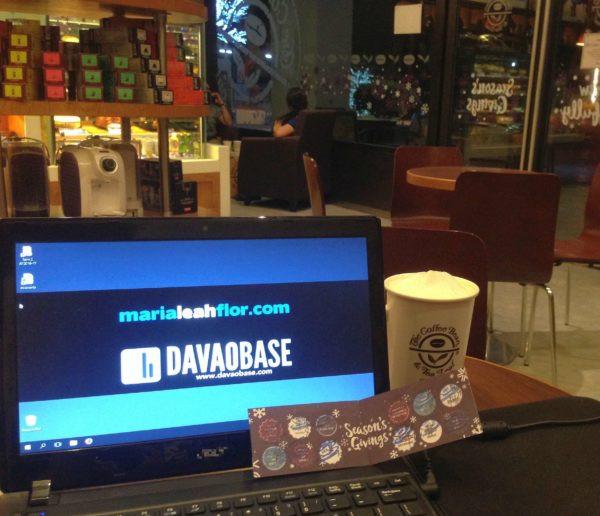 It's not so difficult, really. In fact, we so love CBTL's coffee and tea beverages that we've already completed a stamp card in less than 2 weeks from CBTL's launch in provincial stores. In keeping with the "giving" theme, we gave away our filled stamp card to my brother Julius, who claimed a gray Caring Cup Global journal. Now, we're on our way to completing another card for another recipient. 😉
The Coffee Bean and Tea Leaf branches in Davao
Abreeza Mall
SM Lanang Premier
The Peak, Gaisano Mall