Talicud Island is best known for its pristine view and aquatic wonders. It's basically an escape from the chaotic urban lifestyle. Wouldn't it be a shame for the island's picturesque setting to be destroyed by trash?
Here's some good news: Talicud Island's underwater habitat was cleaned up last February 19, 2012 by members of Davao Reef Divers Club, in cooperation with Leticia by the Sea and Barangay Sta. Cruz. The event was spearheaded by Leticia by the Sea owner Ray de la Paz, Barangay Sta. Cruz Captain Fidencio Matro, and Davao Reef Divers Club president Blogie Robillo.

The volunteer divers picked up non-biodegradable waste materials found in the depths of Talicud Island's waters. Based on the following pictures taken by diver / blogger Christian Te, some of the waste materials found were bottles, plastics, used diapers, and paint cans.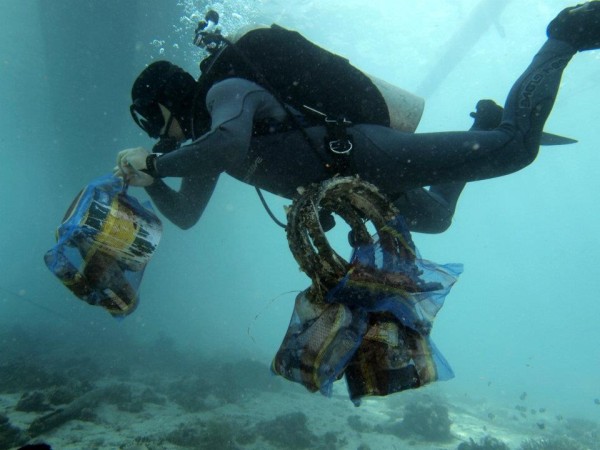 Under the scorching sun and with loads of trash to take, the Scubasurero event was surely exhausting to the divers. Fortunately, ABS-CBN host Onnie Alfaro (of Mag-TV Na, Sadya Ta) injected fun and comic relief throughout the whole day.


All in all — from departing Davao City at 8:00 AM to leaving Talicud at past 4:00 pm — this Scubasurero event was a huge success! Kudos to Davao Reef Divers Club for making its first club dive an environment-friendly project.

Scubasurero is a noble cause that deserves a repeat.