At the end of our working day, one of our office buddies was craving for Chinese food. As we scoured the streets of Obrero, which has seen the sprouting of food establishments one after another, we found ourselves enticed to the call of the bright red signage of Taishozan Japanese Restaurant. Yes, we ended up in a Japanese, not Chinese, restaurant.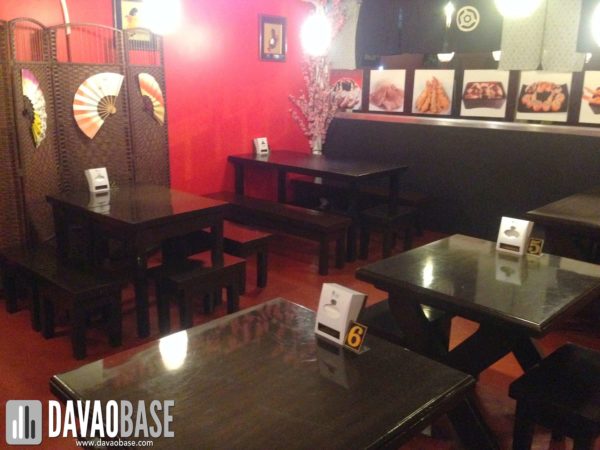 Our group had Special Homemade Gyoza for appetizer, Japanese Style Kinilaw for sashimi, and Katsudon, Tendon and Gyudon rice bowls.
Special Homemade Gyoza (P129)

Japanese Style Kinilaw (P99)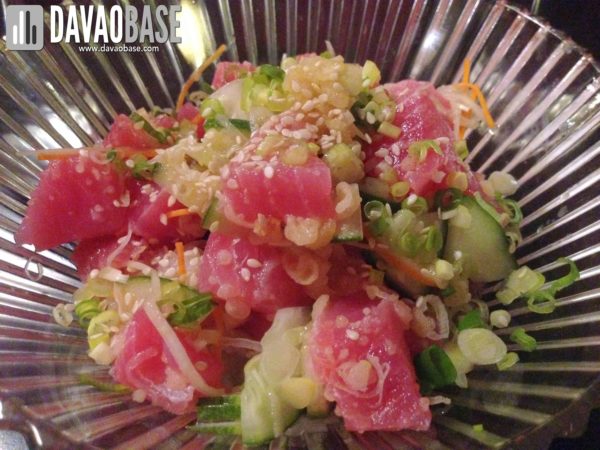 I'm not an avid fan of Gyoza, but I liked how Taishozan's tasted. Also, my friends Andrew and Edu, who are more exposed to this pork appetizer than I am, confirmed that this Gyoza was good.
My Katsudon, which is what I usually order in Japanese restaurants, tasted so much better than most I have had. It had just the right mix of sweet and salty for my taste.
Taishozan Rice Bowls: Katsudon, Tendon and Gyudon (P129 each)

All prices on their menu are subject to 5% service charge.
The restaurant has stylish interiors and several tables to cater to small or big groups of diners. A good number of tables were occupied by couples and groups of friends during our weeknight visit, yet the place has plenty of space for other incoming guests. Their waitstaff are also dressed in Japanese-inspired attire, making the entire Japanese dining experience even more interesting.
Taishozan Japanese Restaurant
13-B Door 6 Carriedo Bldg., Sobrecarey St., Obrero, Davao City
Operating Hours: 10AM – 2PM (lunch) / 5PM – 10PM (dinner)