SM Lanang Premier is throwing a Neon New Year Party to welcome 2018, and everyone's invited!
Neon New Year Party 2018
Catch celebrity DJs Pae Dobles, Issa Ramos and Samir Ayeb as they set this colorful countdown to motion. Party starts at 7 PM of December 31 at the Northwing Event Grounds of SM Lanang Premier.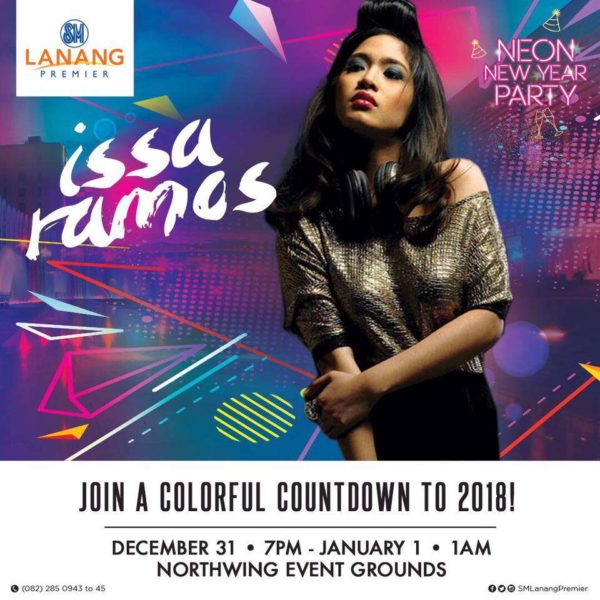 Year End Cravings at the Northwing
Also, from December 28 to 30, you could have a fun food trip with family and friends at the Northwing Event Grounds. Enjoy food and drinks from Chilzzz Fried Ice Cream, Citrusqueezed Refreshment, Colasas Barbeque, Crazy Nachos, Eduardo's Kitchen, Master Sisig, Pyro, RD Crab Shack, Southwing Cafeteria, Steak ni Juan, and Tita Rosita's. The food booths are open from 4 PM to 10 PM.
For more details, you may call SM Lanang Premier at (63 82) 285 0943 or check the mall's Facebook page.