SM Lanang Premier has been the topic of many conversations months leading to its grand opening and more so after it finally opened on September 28, 2012. Who would not be excited about SM Lanang Premier? It is the largest shopping mall in Mindanao and carries several brands that are new to the city.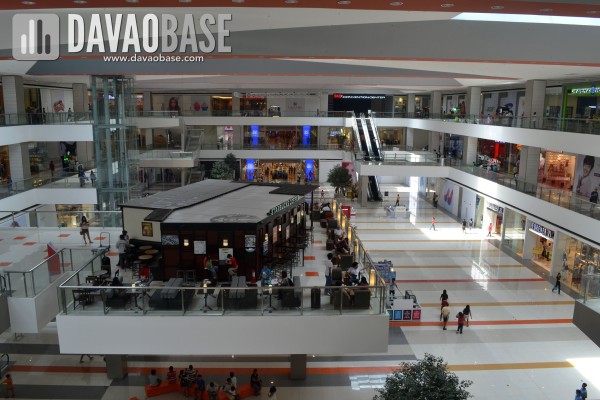 As some of you who have been to SM Lanang know, the first photo above shows Starbucks in the middle, with its customers being treated not only to good coffee but also to a grand view of the many stores around it.
The second photo below shows KFC, Tokyo Tokyo, Jollibee and Mang Inasal on the third floor; L'Optique Paris, Arrow and Watsons on the second floor; and Kultura on the ground floor.
While many spaces have yet to make a launch, there are a lot of other stores already open — considering that this supermall has a gross floor area of 144,002 square meters with approximately 88,499 square meters of it being leasable.
In the photo below, you would see the much talked-about SMX Convention Center on the third level; and SM Department Store on the second and ground levels.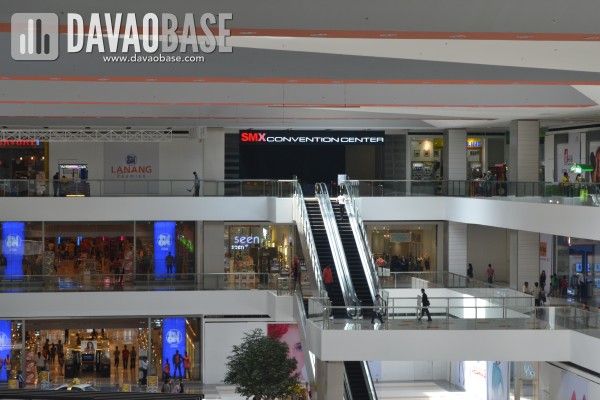 The next photo shows Cyberzone on the third floor' National Bookstore, Sportshouse, Penshoppe and Bench (soon to open) on the second floor; and Forever 21 on the ground floor.
(Side note: We can't help but notice that National Bookstore in SM Lanang Premier is in the inner part of the mall, when it is usually found near the entrance or sometimes has its own entrance to the mall. Just check its location in Abreeza Mall, Gaisano Mall and SM City Davao. You would also notice this 'trend' in many malls in other cities. Nothing really major about this observation. Obsessive-compulsive lang! Haha.. )
One of the major attractions of SM Lanang Premier is its Dancing Fountain. We were not able to see it, though, as we were there in the morning until mid-afternoon. The shows start in the evening, so viewers can better appreciate the movement of the light and the water. Early in the day, the view in the fountain area is relaxing still.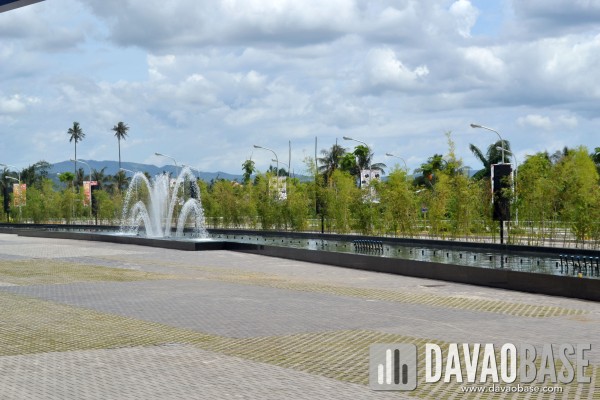 If you want to see a glimpse of the dancing fountain shows, here are nice video clips from YouTube:
From industron (view from the top)

From Julie Ann Tolentino (A Whole New World / view from center)

From 1101rey (All I Want for Christmas Is You / view from the side)

Of course, another major attraction is its IMAX Theater.
Below is a photo collage of (clockwise) me, my brother Julius and Papu (who has always been camera shy); me with Chito; and me with Mamu, during our recent fun stroll at the mall. =)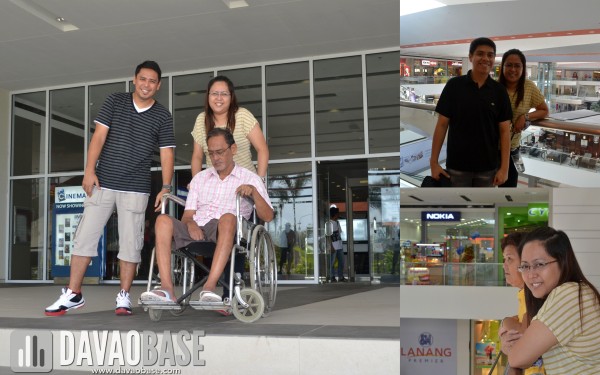 SM Lanang Premier
Lanang, Davao City
Tel: (082) 285 0943