As the weeks passed and our sixth wedding anniversary was approaching, we tried to think about what we want to do or where we want to go this year. We usually take a trip outside Davao City to celebrate, but God had other plans and led us to the kids of Pag-amoma Children's Place in Calinan, which is home to indigenous or lumad children.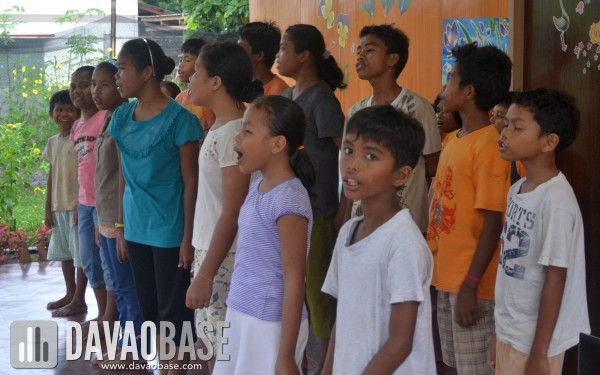 As explained to us by Ms. Lisa Templado, Home Management Coordinator of Pag-amoma, the children came from different tribes living in the mountains of Marilog and are orphaned, abandoned, neglected or victims of violent homes.
Pag-amoma Children's Place is less than an hour away from downtown Davao. With the recent road improvements along Mintal and Calinan, the children's home was not difficult to find.
When we reached the place, a young boy opened their home's gate for us. We were welcomed by Ms. Lisa, and all the kids took our right hands para magmano. We also immediately noticed that they prepared a decorative greeting for us on their wall!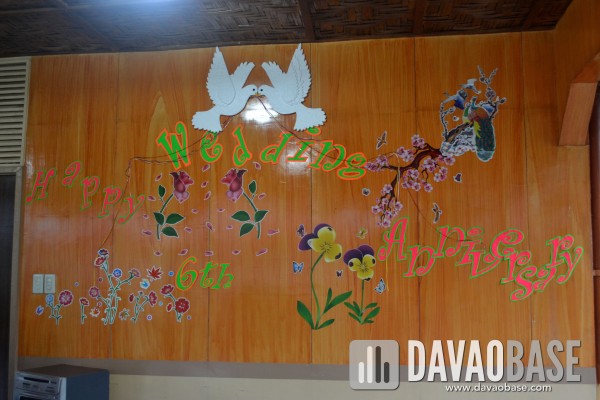 The kids prepared a short program for us. They sang, played instruments and danced! We thought we were the ones who came with surprises, but they surprised us too. I was even holding back tears when they started singing classic love songs to honor our anniversary.
We don't have kids of our own as of yet, and while we're waiting for God's blessing of a child for us, we hope to be able to share ourselves with kids who may have lost one or both parents and are living in difficult situations.
We brought spaghetti, roasted chicken, siopao, cake, ice cream and drinks as well as gifts for all the kids. We feel truly blessed to have been given this opportunity by God to bring smiles to these children's faces.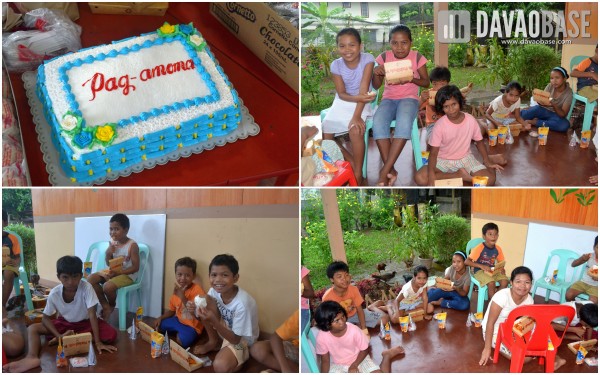 And what's a party without a group picture, right? Here we are for our wacky shot!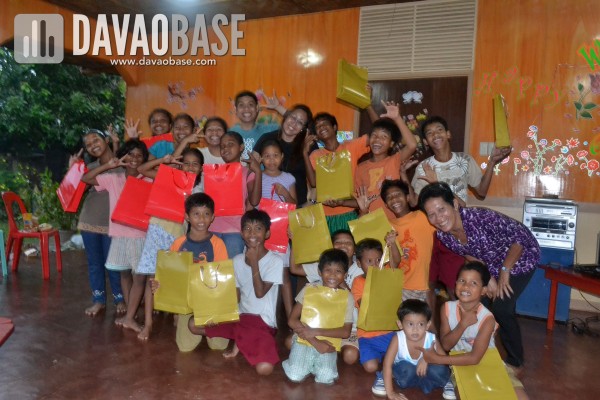 —–
We're sharing this to anyone who comes across this post in the hopes that this may help others who wish to reach out to the kids of Pag-amoma. You may contact Pag-amoma through:
Pag-amoma Children's Place
Calinan, Davao City
Contact them through Isaac Robillo Memorial Hospital at (082) 295-0200