Much has been said about the strict rules implemented in Davao City, and how Dabawenyos are seemingly in a state of fear and restraint. As Mayor Rodrigo Duterte has continued to promote peace and order in Davao City, many people who haven't been to the city have formulated speculations and doubts on the motivation behind some local ordinances and bans.
We at DavaoBase would like to set things straight, especially in terms of our city's ordinances. That is why we decided to present a guide on some of the most popular Davao City ordinances and bans that have spurred viral discussions on social media.
Liquor Ban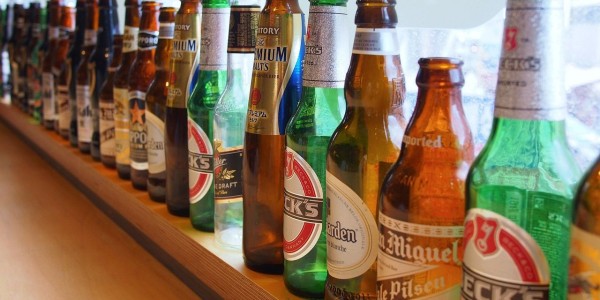 What most people know:
The liquor ban prohibits all people from drinking alcoholic beverages in bars, establishments, and public places from 1:00 AM onwards.
What you may not know:
As an amendment to the original liquor ban (Ordinance No. 1627) in 1994, the city government issued a new ordinance in 2013 (Ordinance No. 004-13) entitled "An ordinance regulating the operation of business establishments selling liquors, coconut wine, and other nature wine and other alcoholic beverages in the city of Davao".
The original ordinance enforced the liquor ban from 2:00 AM, but the new ordinance pushes the ban up earlier to 1:00 AM.
Here are some highlights of the amended liquor ban ordinance:
All persons selling or serving alcoholic beverages and other intoxicating products are prohibited to do so from 1:00 AM to 8:00 AM.
Drinking and consumption of alcoholic beverages and the like are prohibited in the following places: business establishments and public places (i.e. streets, plazas, parks, parking areas, and other uninhabited places).
The amended ordinance carries the provision of the 1994 ordinance against "all persons below legal age" to drink and/or order alcoholic beverages.
Penalties are as follows:
First offense: P3,000
Second offense: P5,000 or 3 months imprisonment, or both
Third and subsequent offenses: P5,000 and 1 year imprisonment, with business permit revocation
Curfew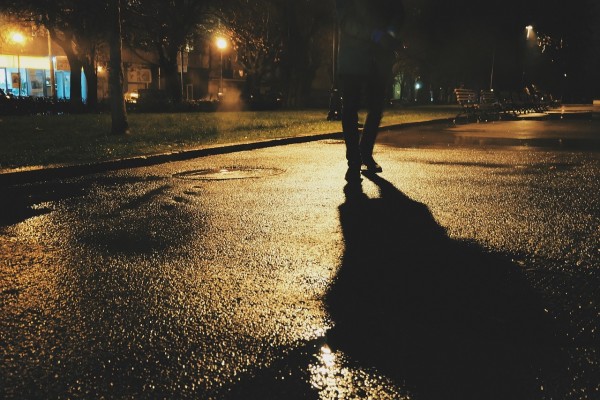 Common misconception:
There are many variations to this citywide curfew. Some people say that there's a 1:00 AM curfew and that no one is allowed to loiter around the city after this time.
The truth of the matter:
Although the city ordinance on curfew for minors cannot be found online, Duterte has been implementing this city rule since 2013. In a news release, he said that the purpose of the ordinance is to reduce "the chance of minors of being placed in conflict with the law or be victimized by criminal elements who prey on the innocent young."
Here are some highlights of the ordinance:
Minors (i.e. age 18 or below) are prohibited from loitering around the city between 10:00 PM and 5:00 AM without the company of parents or guardians of legal age.
Parents of unescorted minors during the curfew period will be arrested (as reported in net).
In his Facebook page, Davao City councilor Peter Tiu Lavina explained that "the curfew in Davao at 10 P.M. is for unescorted minors. That's to keep our children off the streets and should be at home sleeping or preparing for school the following day."
Smoking Ban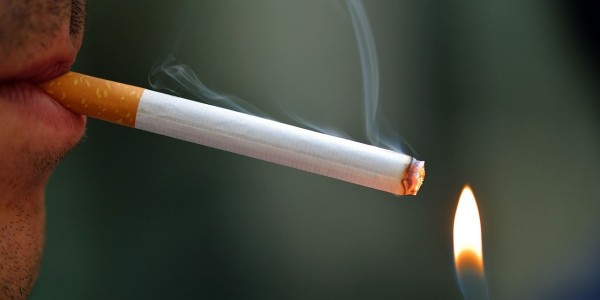 Common misconception:
The anti-smoking ordinance is specially crafted in Davao City as part of Mayor Duterte's stance against the deadly vice. Smoking is prohibited in all areas in Davao City.
Truth of the matter:
The anti-smoking ordinance is based on Republic Act 8749 (Clean Air Act of the Philippines) enacted in 1999. Here is the stipulation under Article 5 Section 24 (Pollution from smoking):
Smoking inside a public building or an enclosed public place including public vehicles and other means of transport or in any enclosed area outside of one's private residence, private place of work or any duly designated smoking area is hereby prohibited under this Act. This provision shall be implemented by the LGUs.
In alignment with this law, the city government passed Ordinance No. 043-02 (Comprehensive Anti-Smoking Ordinance of Davao) in 2002. Ten years after, the city rule was expanded to the New Comprehensive Anti-Smoking Ordinance of Davao (Ordinance No. 0367-12).
Here are some highlights of the ordinance:
The implementing rules and regulations apply to the following: all means of public transportation, accommodation and entertainment establishments, workplaces, enclosed public places and buildings, and public outdoor spaces.
Establishments may put up designated smoking areas, pending a certificate of compliance from the Office of the City Mayor through the Anti-Smoking Task Force. These areas should be in open spaces not larger than 5 square meters, be at least 10 meters from entry / exit and convergence points, and have a prominently displayed "SMOKING AREA" sign.
The scope of the ordinance includes the smoking of tobacco products, shisha, electronic cigarettes, or any similar device.
Penalties are as follows:
First offense: P1,000 or 1 month imprisonment, or both
Second offense: P2,500 or 2 months imprisonment, or both
Third and subsequent offenses: P5,000 or 4 months imprisonment, or both
All of these things point to one simple fact: The local government of Davao City is simply following the 1999 RA, and is in no way a "special" or "unique" city ordinance.
————————————-
Watch out for Part 2 of our guide on Davao City ordinances, where we will discuss city rules on firecrackers, videoke, and speed limit.