Congratulations to Malagos Chocolate and to Davao cacao farmers for another international award! Malagos 100% Unsweetened Chocolate wins a Silver Award under the Drinking Chocolate category at the Academy of Chocolate 2016 Awards in London, UK. Malagos Chocolate is made from the finest cacao beans grown and processed in Malagos, Davao City.
It got a Bronze Award under the same category last year.
According to the company's official FB page, this is already their 3rd major international award in fine chocolate competition. Its  Malagos 65% Dark Chocolate also won a Silver Award at the World Drinking Chocolate Competition in Hannover, Germany in October 2015.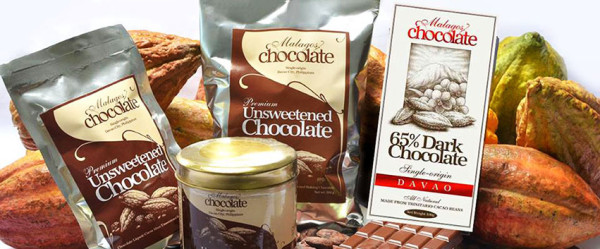 Malagos Agri-Ventures, makers of Malagos Chocolate, is a member of the Puentespina Group of Companies. It is thus affiliated with Puentespina Farms, Puentespina Orchids & Tropical Plants Inc., Malagos Cheese of Malagos Farmhouse, Malagos Garden Resort, Waling Flowers, and Hydrock Wells.
To purchase world-class chocolates made right here in the Philippines, you may contact:
Malagos Garden Resort
Malagos, Baguio District, Calinan – Baguio Rd, Davao City
Landline (+63 2) 9299310 (Manila) | (+63 82) 2218220 (Davao)
Email: sales@malagoschocolate.com