You may have spotted a tall, tough-looking tattooed man weaving through the crowded lanes of the Roxas Night Market or having soup before the break of dawn in Bankerohan market. Or perhaps, you see him on his weekly TV show, Byaheng DO30, and know him as Kol Chito. If you're a fan of Chito Samontina, then you must be one of the tens of thousands of followers on Facebook and multitude of viewers of his viral videos who look forward to his next street adventure post.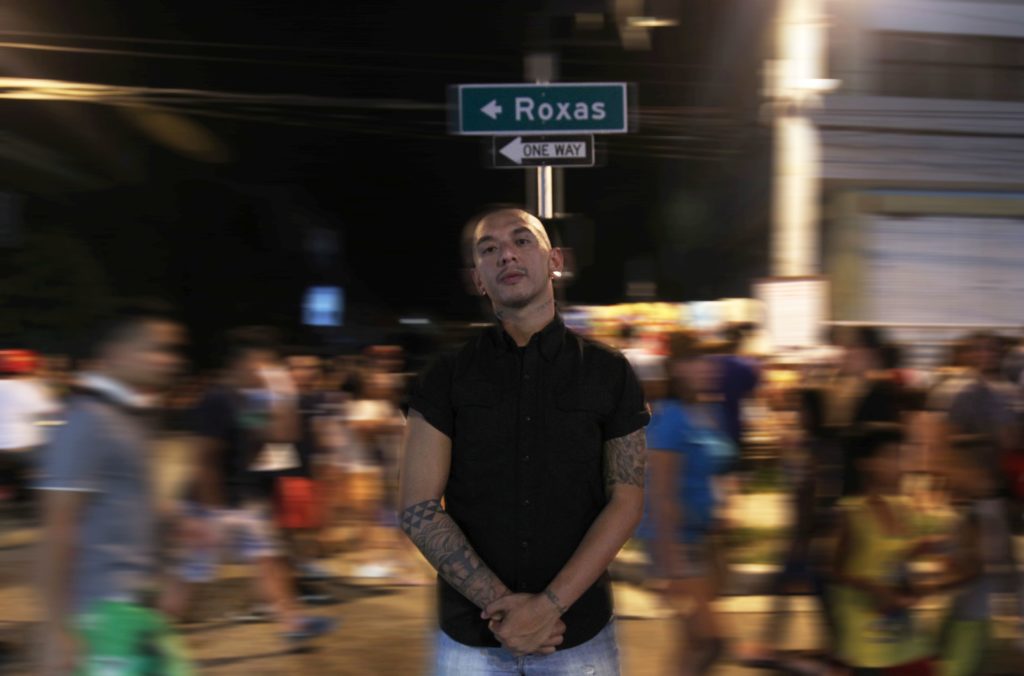 Chito delivers his stories proudly in "bisaya"," which is very endearing, but his proficiency in the English language is as remarkable. But whatever dialect and language he speaks, this man's voice can command attention.
Get to know Chito Samontina, his path to becoming one of Davao's top video blogger, and the advocacy behind each adventure he embarks on.
How did you start in social media and how long have you been on it?
My online presence is just very recent. It all started with a bisaya video rant (Dabawenyo conyo) in January 2016 while working in a corporate office in Alabang.
My video blogs were random: love advice, tattoo discrimination, supporting Digong, social experiments, and parody until I discovered that I have a niche for adventure and street video contents.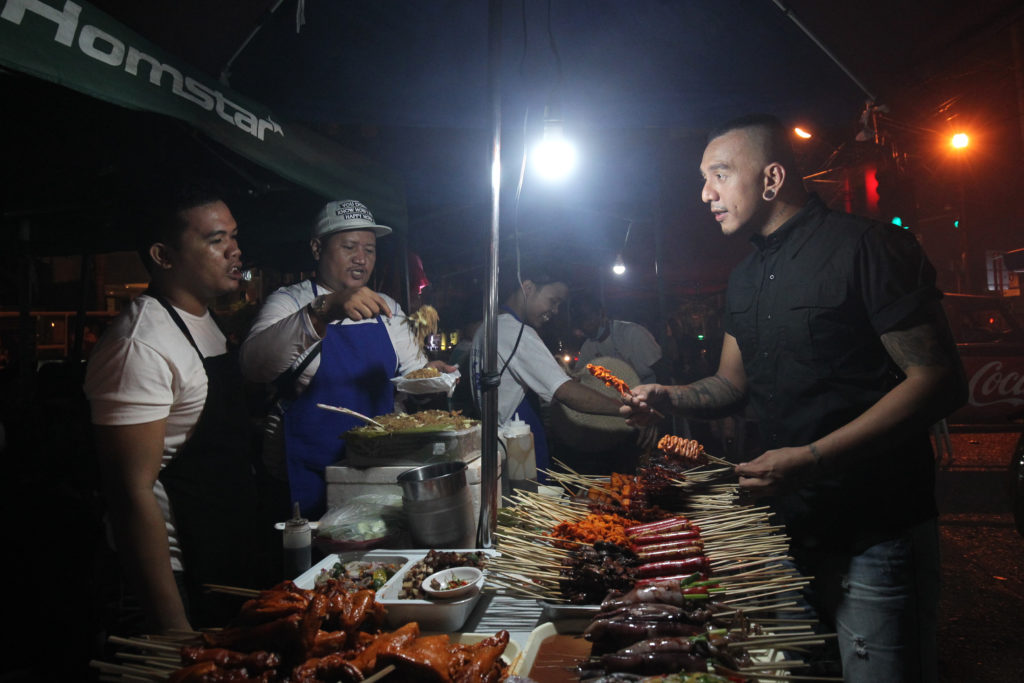 Tell us about your adventures, how do you select them?
My adventure videos are those of my travels and street discoveries. Mindanao tourism partnered with me to go on adventure to different places in Mindanao such as my trending Paragliding experience in Saranggani. Whenever I make travel videos, I make sure that it's enticing and the place must really be promoted.
There's my street discoveries such as 'can you watch a movie for 50 pesos?' (Cinematheque) video. But the most significant was my Roxas Night Market Challenge: Where can your 100 pesos take you? It was the time where I partnered with Davaoeño volunteers to regain the Roxas Night Market after the bombing incident. I think, somehow, it contributed to the local Government's campaign on standing tall and being united and resilient.
How did you garner so much following?
When I conceptualize my video contents, I always ask myself first, "If I were a bisaya FB user and sees Chito's post, will I watch it? Will I react to it? Will I share it?" Virality is vital and critical at the same time when creating contents for Facebook. And that's my mission, that's how I grow my community. Because when my contents become viral, others are encouraged to join my community. For every viral video (100K-500K views), sometimes, my following increases to 3K-8K depending on the virality of the post.
Engagement is a very important component when you are into content creation. Replying to their comments, acknowledging their video/content suggestions by creating one, replying to messages whenever possible, and most of all, being at your friendliest whenever members of your community (or followers) approach you in the street to express how much they appreciate my works and sometimes, take a picture with me. I don't find it challenging anyway since I am a very people person. I treat everybody as a friend.
Did you ever dream of getting this famous?
Famous? I find it funny when people tell me I am famous or that I am a local celebrity. Sure, others would ask for a selfie with me in the streets. But to be tagged as 'famous'? I don't think I'd ever accept that unless the whole world knows me. However, I do acknowledge that some people recognize me. I prefer to be known as an artist rather than a "celebrity". I don't have fans, rather, I have a community.
Being recognized in the public wasn't a plan. But, I have always dreamed of hosting a show on TV. That's why I started video blogging since it's the closest to my dream. It only requires a camera and internet connection.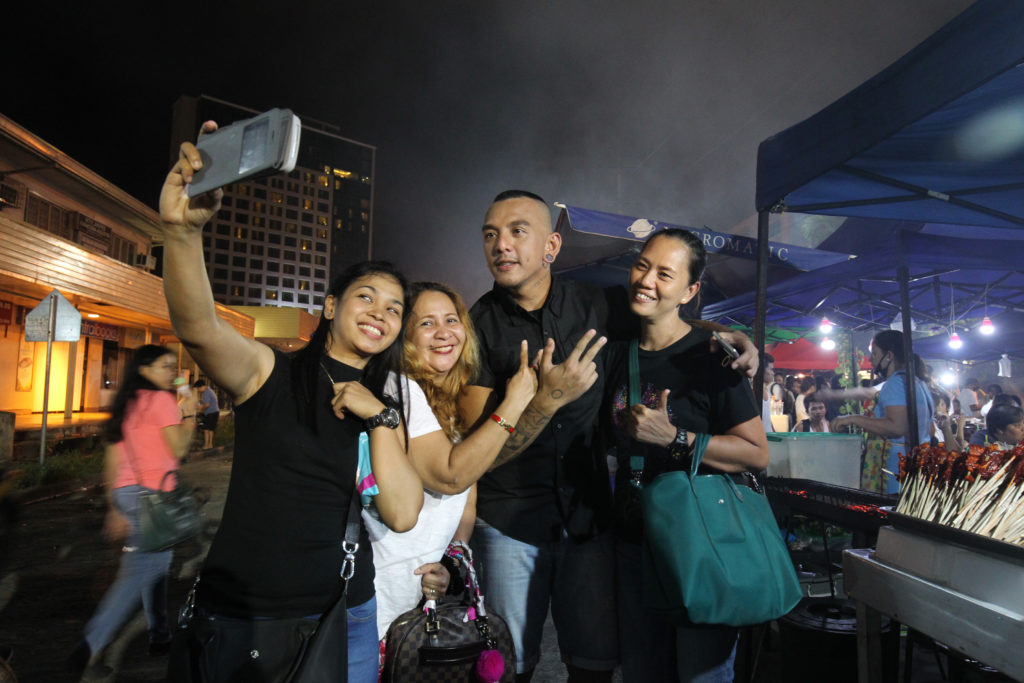 And this started the career on TV. How has TV changed everything for you?
My online presence opened an opportunity to make my dream come true. Hallelujah! It paid off. The City Information Office, Byaheng DO30 said they discovered me on Facebook and that my style fits one the segments they were planning for the show which materialized as 'Kol Chito. I'm really happy and honored to be part of Byaheng DO30. Not to mention, to be part of the City Government of Davao.
My being part of the TV magazine show has disadvantages though. No, not that it is something too negative. For instance, I used to not care too much about how I really look. I didn't care if I get too dark or to rugged or if I get messy hair. But I realized, I am representing a show. Not to mention, the presenters of our TV progam: Mikey and Kessia are well-groomed. That put a pressure on me. LOL.
At what point did you get conscious with the way you looked and what did you do about it?
That pressure made me conscious about how I project myself both in social media and on TV. That's why I get a haircut regularly. I went back to my original style, which I have always been known for, navy looks – a tough-looking guy.
Who do you turn to for your personal grooming?
My being the Kol Chito on TV and just being me as Chito Samontina in social media is a brand itself. A brand that will always be associated to "Davao". I think everyone known I am a loud and proud Davaoeño. So in choosing a barbershop, I turn to Rocky's. Because it is not just a barbershop. It is Davao's barbershop!
No. no, no! I am not trying to sound like I am a sales person for Rocky's but it really is! I have always been a Rocky's client since 2005 and I will never forget how that man's voice over sounded like whenever he says, "Ang barbershop ng mga tunay na lalake". LOL.
What is the Chito Samontina hairstyle?
My hairstyle is simple. Something that doesn't require a comb or brush, gel or wax, and a lot of styling. Like me, it has to be always on the go. It's a buzz cut. Clean yet tough-looking. I am tough, you know (imagine me giggling right now). But hey, I really am tough!
You tried Rocky's perfume, Adventure. How does it fit you lifestyle?
Being outdoors most of the time makes me sweat a lot. I am frequently exposed to the traffic's smoke, too. So to have a bad odor is just a disaster especially that I interview people in the streets. The Adventure perfume is just perfect for my lifestyle. The fragrance just lasts even until I washed my shirt already.
What would you say would be Kol Chito's ultimate adventure?
I have goals. (1) I really would like to meet all the tribes in Davao and to try living with them for a day or two to experience the kind of lifestyle they have; (2) To make every barangay in Davao happy one step at a time; (3) To discover more beautiful things in my community; (4) To grow my community on Facebook; (5) To improve more in my segment in Byaheng DO30.
I work really hard and I make sure I'd reach these goals – that's my ultimate adventure.
Adventure perfume, from Rocky's new fragrance line, is available in all Rocky's Barbershops at Victoria Plaza, Abreeza Mall, GMall, SM City & SM Lanang Premier in Davao City, and Centrio Ayala Mall and SM City in Cagayan de Oro City.
[Information from Rocky's Barbershop]