More than 20 years after its first branch in Victoria Plaza Mall opened, Rocky's Barbershop is breaking new ground by launching its exclusive line of perfumes.
Rocky's Barbershop perfumes aim to complete the grooming experience by not only giving Dabawenyo men some of the trendiest haircuts but also making them smell good. "We thought of developing a fragrance line for Rocky's Barbershop because we wanted to offer a more holistic grooming experience to our customers. We wanted them to look good, feel good and smell good," said Rocky's Barbershop marketing coordinator Kay Gempesaw.
Presenting: New Fragrances at Rocky's Barbershop
The store's line of fragrances offers two variants:
1996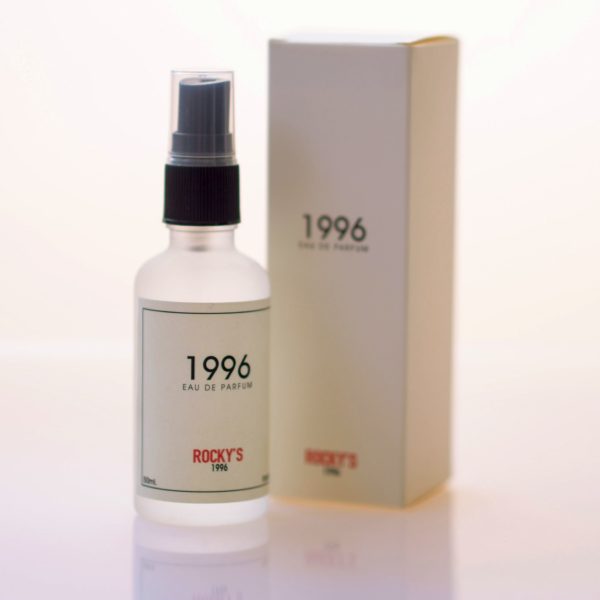 Rocky's banner fragrance is named after the year when its first barbershop was launched. 1996 is described as follows:
The classic, woody aromatic and musk fragrance combines top notes of lemon and lavender. In the middle tarragon and thyme accords interweaves with tangerine. Lingering hints of patchouli and musk create a base fragrance.
The overall feel of 1996 is perfect for men of all ages, especially those who like a more classic and traditional scent.
Adventure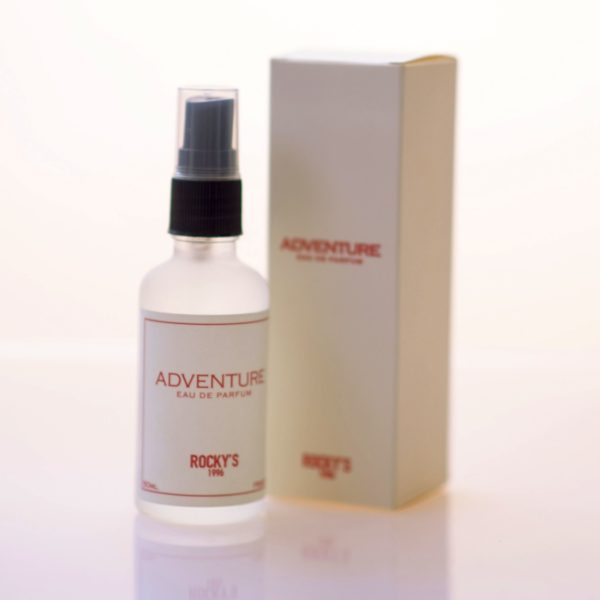 Taking a whiff of Adventure makes you feel like you can do anything. Adventure carries a more daring and youthful scent, and is designed for teenagers, young adults, and those who like to feel young.
The light and fresh citrus, woody marine and ambery fragrance combines top notes of lime and bergamot. In the middle is a playful hint of cedarwood. Grey amber and musk aromas create a delicate base fragrance.
First in the Barbershop Industry
To pull off this groundbreaking feat, Rocky's Barbershop teamed up with French perfume lab Charabot to come up with fragrances that perfectly represent the company's image. "For the fragrance, we wanted a scent that embodies the 'Rocky's man,' someone who is confident in his masculinity, strong, fearless, open- minded and optimistic," Gempesaw added.
Rocky's Barbershop hopes to uphold the spirit of tradition and the thrill of exploration with its breakthrough line of products. "Rocky's has become a tradition for a good number of families in the city passing the men's grooming practice from one generation to the next. We are hoping that with Rocky's 1996 and its fragrances, it will become a tradition as well," the company marketing manager added.
Each bottle contains 50 mL of perfume, and is available in all Rocky's Barbershop outlets for P350.
My Personal Experience With Rocky's Barbershop Perfumes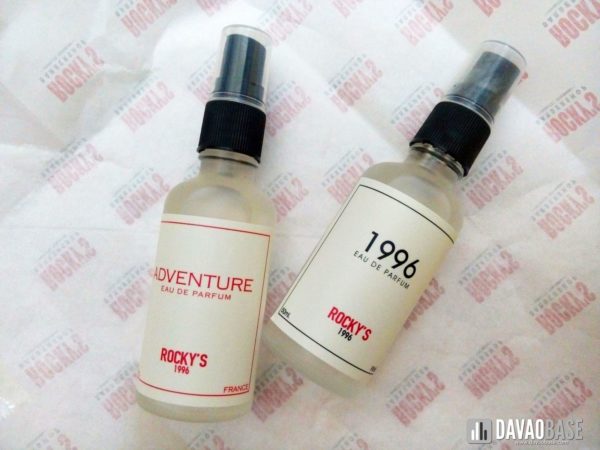 My first sniff of the shop's fragrances instantly made a huge impression on me. I felt like I was holding a bottle of premium French perfume, but its price makes it absolutely sulit.
I love how 1996 captures a citrusy top note and leaves a signature masculine scent on the skin. I love Adventure more, though, because I prefer fragrances that make me smell younger and more alive. Haha!
What I like about Rocky's fragrances is that they stay on my skin throughout the day. That's probably because it's eau de parfum, which contains more of the aromatic essence than cologne or eau de toilette.
———————-
Rocky's Barbershop
Branches at Victoria Plaza, SM City Davao, and Abreeza Mall
[Top picture and relevant information provided by Rocky's Barbershop]