With the full schedule we have been running in months, we try to squeeze in a nice pampering session whenever we can. And so Hubby and I recently dropped by Villa Cosmetico Essenzialle (VCE) for a much-needed spa break.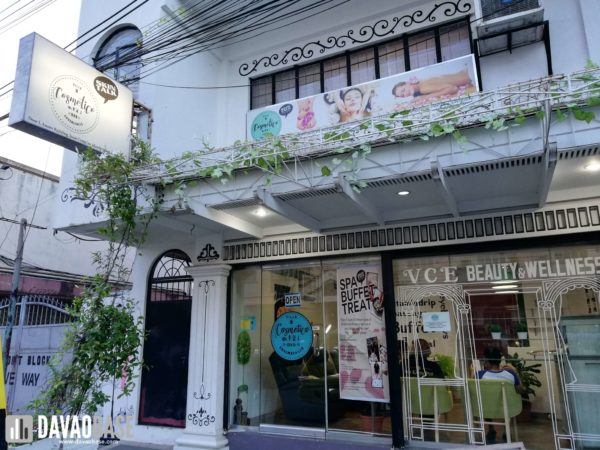 VCE Services
VCE may not have a huge space, but it surely is packed with a lot of the essentials when it comes to pampering clients. It offers a variety of facials, waxing services, massages, and nail care services. VCE practically provides the solution for busy people who may not have the time to go to separate locations for these different services.
Their prices don't hurt, too. A Relaxing Facial costs P250 while a Diamond Peel costs P395. Waxing services range from P120 for a lip wax to P500 for a Hollywood wax. For massages, a 60-minute Full Body Massage costs P280, but you can also get just a leg or back massage for P190. For nail care, you get a manicure for P130, a pedicure for P150, or both plus a foot spa for P300.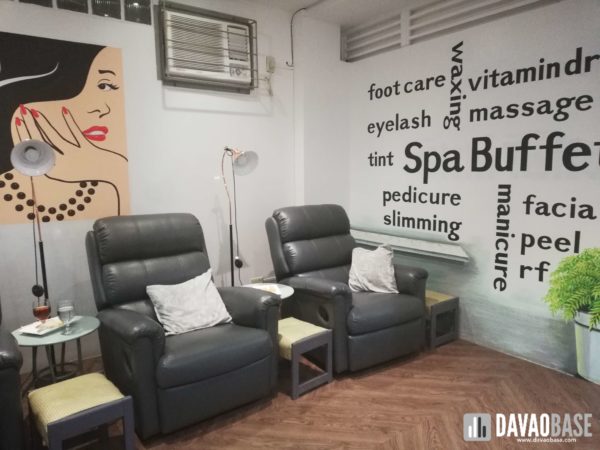 This beauty and wellness haven also offers a Spa Buffet — and here I thought we only see a buffet at a restaurant. For P700, clients get to enjoy 3 hours of relaxing services. Since it's a buffet, you get to choose which facial, massage or nail care services you want to avail. This offer comes with free snacks and WI-FI access.
Our VCE Experience
I had a Diamond Peel and a Full Body Massage, while Hubby had a Relaxing Facial and a Full Body Massage as well.
The facial was so relaxing that I think I snoozed in there for a while. My favorite part would have to be how my face glowed after it. I just found myself staring at my face in front of the mirror for probably a good 5 minutes because I was so impressed with its after-facial glow.
It was truly a lovely pampering session after several busy weeks for us. I should remind myself to take spa breaks like this more often.
Villa Cosmetico Essenzialle VCE
Door 1 Annex Bldg., Jocar Complex, Davao City
(Near Sampaguita Inn)
Open: 1PM – 10PM, Tuesday to Sunday
Contact Nos: 0921 686 9841 / 0936 110 7076