Who wants six months of UNLIMITED access to movies and TV shows? Join our June giveaway to get an iflix voucher code! We will be raffling off 6-month iflix voucher codes on all Tuesdays of June.
Every week, two winners will win one iflix voucher code each. Mechanics will vary per week.
Like our Facebook page to get updates about this month's grand iflix promotion.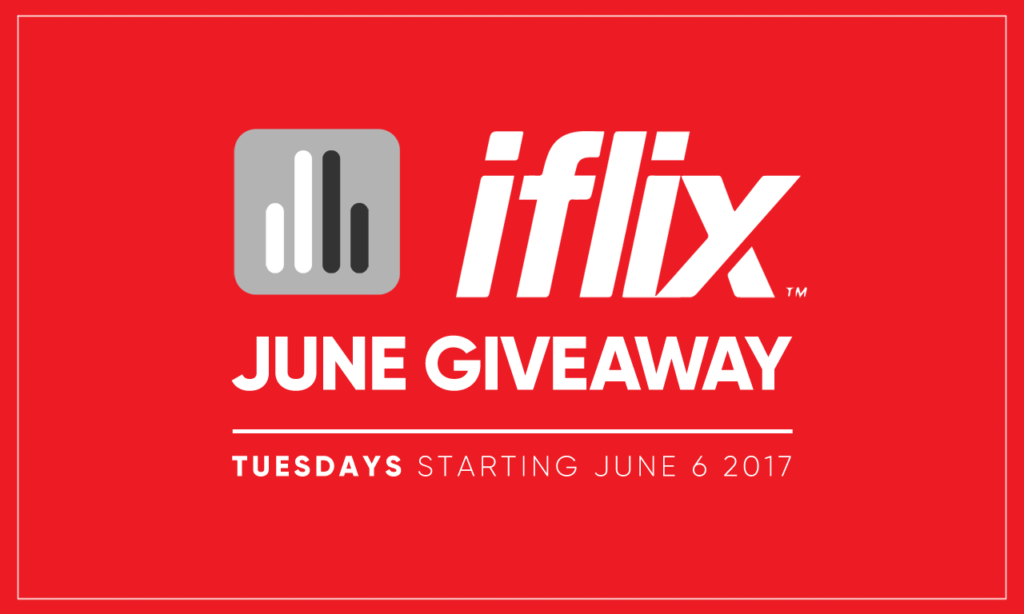 Week 1 (June 6)
Mechanics
Like this Facebook post.
Tag one Facebook friend in the comments section using this format: "I want to watch [title of movie or TV show] on iflix with [name of friend].
Winners
Jeanly P. Aguirre-Aniñon
Andrea Socorro Partoza Anonuevo
Week 2 (June 13)
Mechanics
Like DavaoBase on Facebook (if you haven't done this yet)
Share this link (http://bit.ly/iflixdavaobase) on your Facebook timeline, and use the hashtag #iflixdavaobase in your Facebook post.
Make sure that your post is set to Public.
Winners
To be drawn on June 13
Week 3 (June 20)
Mechanics
Coming soon
Winners
To be drawn on June 20
Week 4 (June 27)
Mechanics
Coming soon
Winners
To be drawn on June 27