One year after Barry Allen saved his mother from Eobard Thawne and caused the Flashpoint, The Flash is returning to iflix on June 6! Catch Season 3 of The Flash on iflix starting June 6, as the Scarlet Speedster finds himself in a different timeline and facing a new villain named Savitar.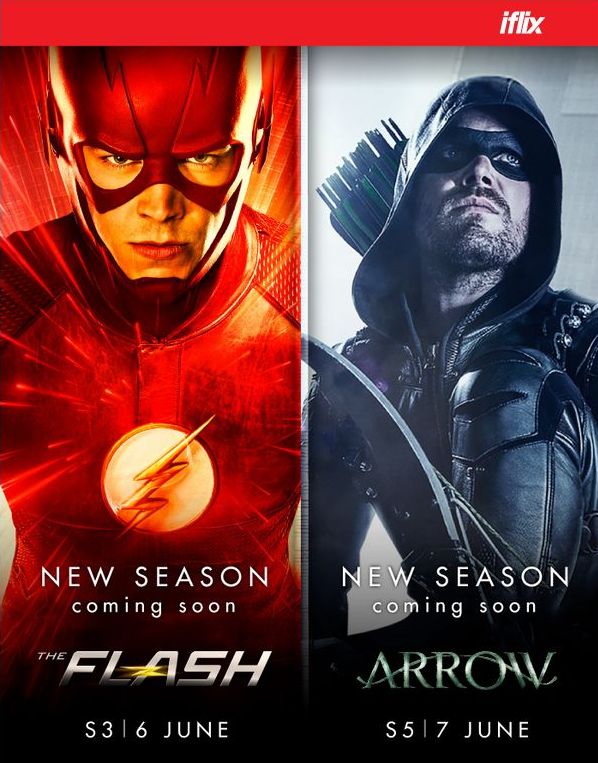 Meanwhile, the hit TV show Arrow is also arriving on iflix on June 7. The fifth and new season will take us five months after the demise of villain Damien Darhk, where new Star City mayor Oliver Queen tries to juggle his political duty and his responsibility as The Hood.
iflix gives you not only the new seasons of The Flash and Arrow, but also the earlier episodes starting with Season 1. Start binge-watching now, and catch up with Oliver and Barry!
IFLIX JUNE GIVEAWAY!
We're giving away voucher codes that you can use to get 6 months UNLIMITED access to movies and TV shows on iflix!
Head on to our Facebook page and follow the mechanics on this post.