We're so excited to have recently come up with our new DavaoBase shirt!
This is our second batch of shirts, actually. The first one, conceptualized years ago, had the old DavaoBase logo on it. This time around, we decided to highlight what we are and so proud to be — dabawenyo.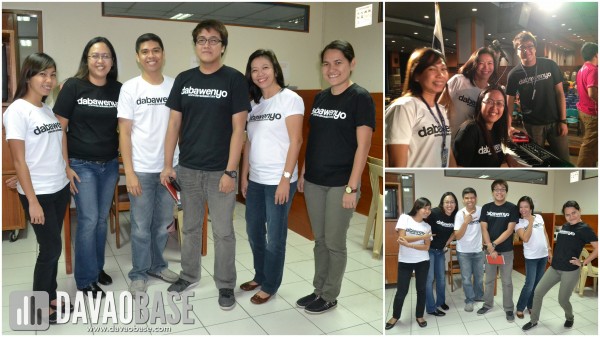 These are our friends wearing our dabawenyo by DavaoBase shirts.
We all wore this as we sat on the front seats of the Songwriting Workshop with the Maestro Ryan Cayabyab at the Ateneo de Davao Finster Auditorium, where Mr. C sang a fragment about dabawenyo.
Tickets to the workshop: P50.
That moment when Ryan Cayabyab sang a fragment about 'dabawenyo': priceless.