It's been almost six years since we first wrote about TAPS as the breakfast capital of Davao. The city's default breakfast-inspired restaurant has been around for decades, and so we decided to check in on its Duterte branch recently.
I was already happy with the dishes that TAPS has offered for many years, despite being a simple and unassuming al fresco restaurant. However, its chain of restaurants has undergone a major facelift in recent years, including a more modern branding. The Duterte branch, for example, is now fully airconditioned and brightly lit.
I also noticed that the signage and posters look more vibrant and attuned to modern design. The bright colors of red and yellow will make you feel welcome (and possibly lead you to eat more!).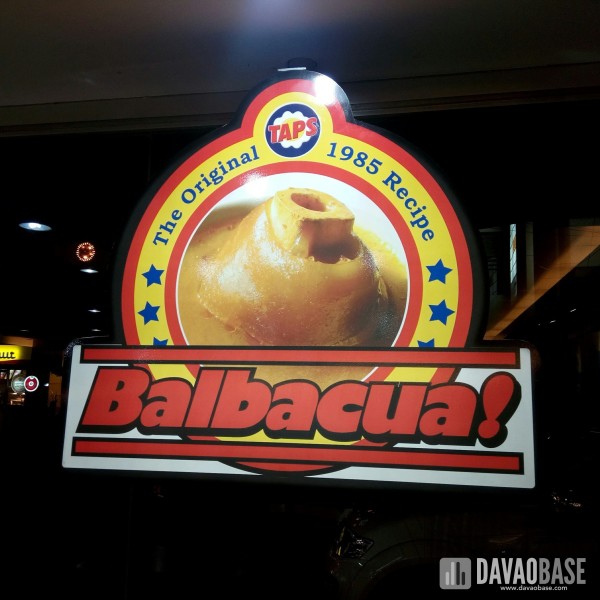 But enough of the comments on the restaurant's upgraded interiors and let's cut to the chase. The more important question is: How's the food?
My all-time TAPS favorite is lekasilog, which hasn't really changed in terms of taste. That's a good thing, because this exact same flavor brings me back to my childhood days when I first experienced TAPS. Meanwhile, for a first-time diner, TAPS lekasilog will always be a knockout winner.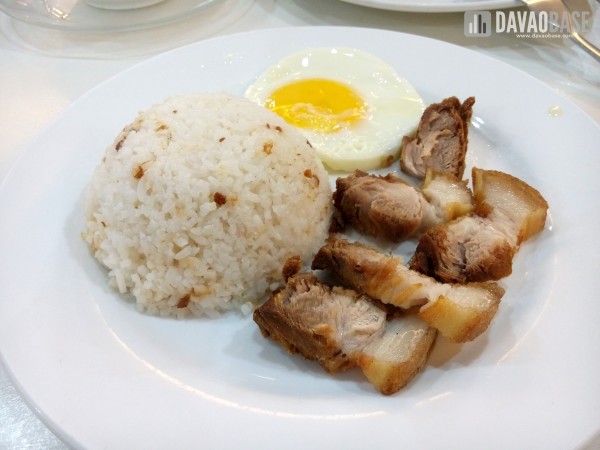 The updated signage at the front of TAPS Duterte seems to be working, as I found myself ordering balbacua for the first time. Their version of balbacua is excellently done — juicy and fall-off-the-bones meat sitting in hot and ultra-flavorful soup stock. It's a perfect dish to break a sweat in cool evenings.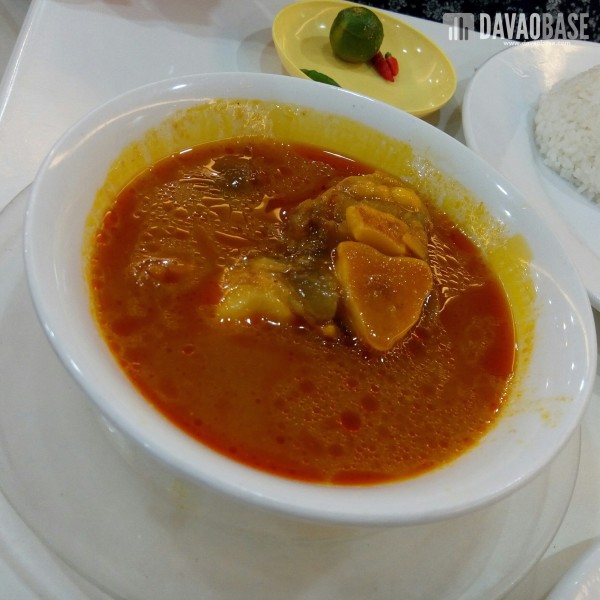 As a fitting end to the meal, we ordered Banana Cobbler as dessert. This dish is part of the several banana desserts at TAPS, which we featured in 2014. To give you an idea, Banana Cobbler is basically hot banana-infused pastry topped with chocolate-drizzled vanilla ice cream.
I'm sure I share the general Dabawenyo feeling of happiness over the fact that TAPS has survived the test of time, continued to serve our favorite breakfast dishes, and upgraded their branding and facilities. As I conclude this article, I'm counting the days until my next taste of TAPS lekasilog.
TAPS Branches
TAPS Matina Town Square Branch
Matina, Davao City
Contact No: (082) 305 0164
TAPS Bolton Branch
Bolton Street, Davao City
Contact No: (082) 300 8277
TAPS Damosa Branch
Lanang, Davao City
Contact No: (082) 302 8081
TAPS Duterte Branch
Duterte Street, Davao City
Contact No: (082) 305 4090
TAPS Palma Gil Branch
Palma Gil Street, Davao City
Contact No: (082) 305 0114
TAPS Sta. Ana Branch
Sta. Ana Avenue, Davao City
Contact No: (082) 305 0667