March 2015 marks the seventh year of DavaoBase, and as our show of appreciation to our blog and social media followers, we are going to spread joy this season. Join us as we celebrate our milestone through the DavaoBase 7th Anniversary Giveaway!
To join the giveaway, just post a comment on any of our blog posts (except this one). Each comment that you post between February 20, 2015 (Friday) to March 6, 2015 (Friday) is equivalent to one (1) raffle entry. We will draw winners who will each receive a prize from our sponsors.
And we're not referring to just any prize. We're talking about awesomazing giveaways!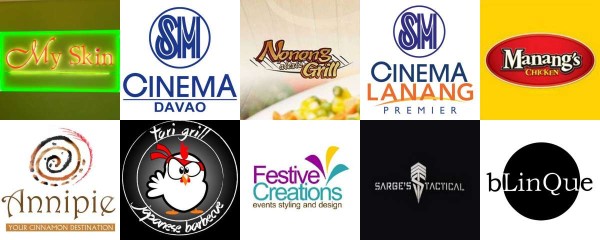 5 winners of 2 gift certificates worth P500 each at MySkin Origins
1 winner of 5 Complimentary Movie Passes at SM City Davao Cinema
1 winner of 5 Complimentary Movie Passes at SM Lanang Premier Cinema
2 winners of gift certificate worth P300 each at Nonong Grill
1 winner of Solo Bucket (6 pieces chicken) at Manang's Chicken
1 winner of gift certificate worth P300 at Annipie
1 winner of Special Set Meal at Tori Grill
3 winners of Silverstone USB Air Channeling Fan from Blinque Computer Sales, Inc.
10 winners of gift pack from Festive Creations and Sarge's Tactical (exclusive to Davao Bloggers)

(Read the complete details of the giveaway below.)
Special Bonus!
Each comment that you leave on a blog post featuring one of the giveaway sponsors is equivalent to two (2) raffle entries! Here is the list of articles about our sponsors:
My Skin Origins: Where Natural Beauty Begins
Feast on Grilled Ribs at Nonong Grill in Torres!
Annipie for Cinnamon Rolls, Cakes and Pastries Deluxe
Manang's Chicken: Bagong Fried Chicken In Davao
Tori Grill: Barbecue Done Japanese-Style
Festive Creations: Making Celebrations More Fun in Davao
Sarge's Tactical Lifestyle Clothing: Military-Inspired Shirts Made In Davao
Blinque Computer Sale: Up To 25% Off AMD CPU Packages
Bonus #2 (for Davao Bloggers)
Aside from joining the raffle, Davao Bloggers get the chance to take home a special DavaoBase gift pack! Receive a specially-made DavaoBase tumbler (courtesy of Festive Creations) and a golf towel (from Sarge's Tactical).
The giveaway exclusive for Davao Bloggers will be unveiled on March 12, 2015 (Thursday), so keep posted here and in the Davao Bloggers Facebook Page.
——————————-
Thank you to our sponsors for making this anniversary giveaway possible. And many thanks to you, our dear visitors and followers, for continuously supporting us. Start posting your comments now!

Details of the giveaway
The DavaoBase 7th Anniversary Giveaway runs from February 20 to March 6, 2015. All blog post comments received within the said duration are eligible to join the raffle.
To join the raffle, a comment should be posted on any of the blog posts in davaobase.com,

except this post

. In other words, comments posted on this article will not constitute entries to the raffle.
A comment posted on any of the blog posts featuring one of the giveaway sponsors is equivalent to two (2) raffle entries.
You may earn multiple raffle entries by posting many comments, but can win only one (1) of the giveaways.
You must provide your real e-mail address when leaving a comment, because this will be our way of communicating with you in the event that you win.
The raffle will be conducted on March 7, 2015 (Saturday). All entries will be listed in a numerical list, and the winners will be picked using a random number generator.
The complete list of winners will be posted here on the website and in our social media accounts. Winners must claim the prizes in the sponsor stores / shops.