As a husband who loves home maintenance, I'm fond of keeping things tidy inside the house. That's why it was a real treat for me to witness how 3M products could help me organize things at home, through Good Housekeeping Magazine's HomeMazing Ideas.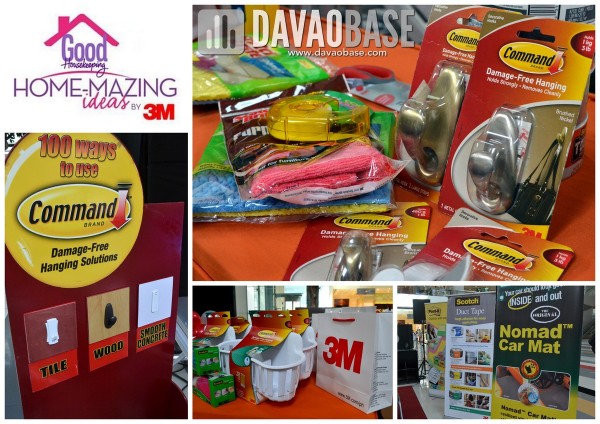 Shoppers of SM Lanang Premier were treated to an afternoon of home crafts, practical home solutions and product demos using 3M items (Command wall hooks, Scotch duct tape, Filtrete aircon filters).
Good Housekeeping flew in people from Manila to share tips on how to use 3M products to improve the arrangement of things inside the house. Representatives from 3M demonstrated the ease of use and durability of Command hooks and hangers. Koni Esteban, a Manila-based home crafts blogger, showed the audience practical tips on using the adhesive hooks. The event was hosted by Dabawenyo writer and photographer Jojie Alcantara, who admits to have a Post-It sticky notes addiction (she said she has a drawer full of those colorful adhesive strips that she keeps as collectibles).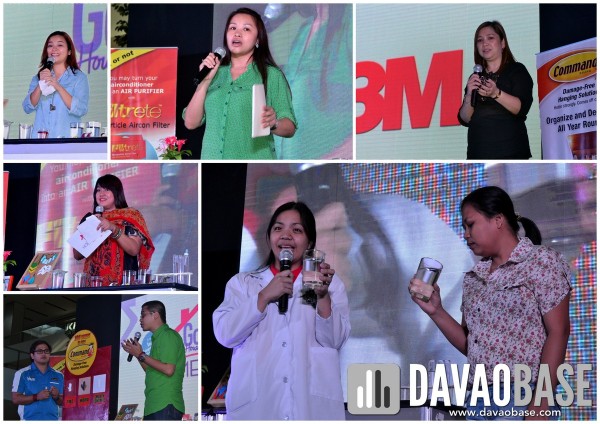 What made the event memorable for me was the opportunity to test-drive the 3M products for ourselves. The audience had fun making their own fashion accessories using Scotch duct tape. Apparently, Scotch duct tapes are available in many colors — not only the plain silvery grey. We were also presented a sample of Filtrene aircon filter pads, and were amazed by how it could filter out not only glitter specks but also water! At the end of the workshop, everyone took home samples of 3M products.
Wifey and I have always been impressed with 3M's Command hooks. We use the product whenever we want to hang a breakable picture frame — we couldn't trust any other adhesive hook for this purpose. HomeMazing Ideas was an opportunity for us not only to feel more assured about our existing hooks in the house, but also to learn more about how to organize our home.