It's going to be more grueling than the first, but it's for a worthy cause.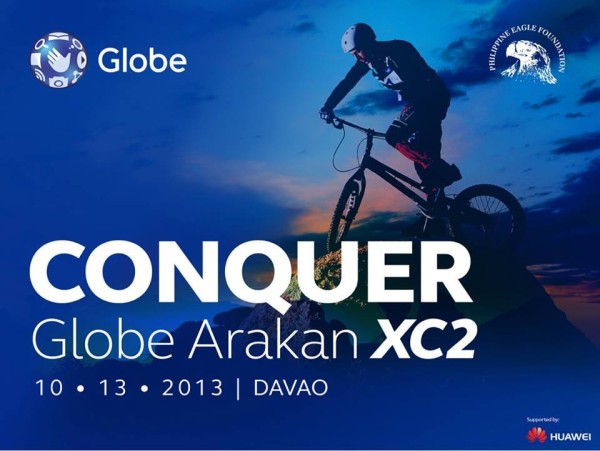 Globe Telecom brings anew its campaign to save the Philippine Eagle through Globe Arakan XC2, a biking challenge that aims to raise not only funds but also awareness. This marks the second year that Globe is joining forces with the Philippine Eagle Foundation (PEF) to provide financial support for the Forest Corridor Development Program.
The bike route stretches 66 kilometers — longer than last year's 55-kilometer challenge — from the Philippine Eagle Center to Barangay Salaysay in Arakan Valley and back to the center. This year's challenge will run its course on October 13, 2013 starting at 6:30 AM.
Key personnel shared information and details about the event during the Globe Arakan XC2 launch at Zabs Buffet: Fernando Esguerra (Globe Telecom Corporate Social Responsibility OIC), Dennis Salvador (PEF Director), Jason Yap (Lead Pack Event Management Organizer), and Jake Aaron Schual-Berke (Solar Energy Foundation Program Director).
Registration for the bike event costs P1,200, all of which will go to the PEF program. Globe subscribers get a discounted rate of P1,000 to join. Once registered, you get a biker's kit consisting of the event jersey, race bib and race bike number. Refreshments will be served during the event.
If you are interested to join the bike challenge, visit http://globe.i-volunteer.ph/register. Registration will run until October 6, 2013. For more information, visit this Facebook event page for Globe Arakan XC2.