People of Davao joined the Million People March and staged a protest rally in Rizal Park for the abolition of the Priority Development Assistance Fund (PDAF) or pork barrel. Below are some photos from the rally.
The Ateneo de Davao community — composed of its teachers, staff, students, alumni and led by University President Fr. Joel Tabora S.J. — marched from the university's Roxas Gate to Rizal Park.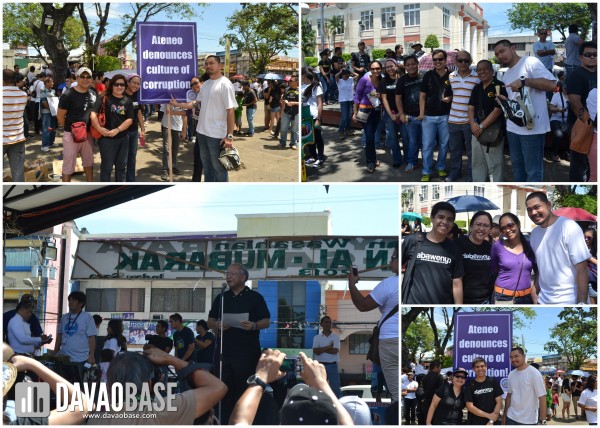 Our friends from the VCF couples group added their voices to the calls to stop pork barrel corruption.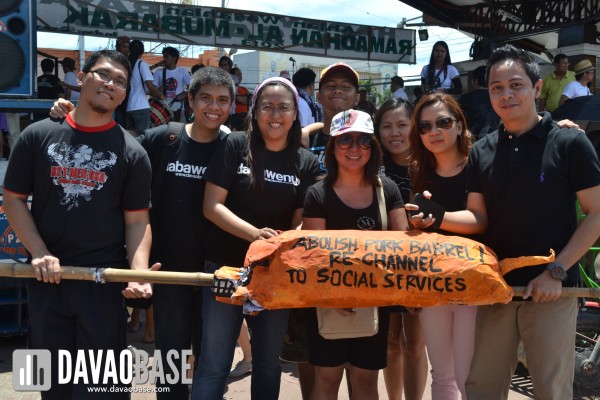 We also saw friends from the blogging community, with one of them (Perry) posing as a butcher beside the pig in the middle of the rally.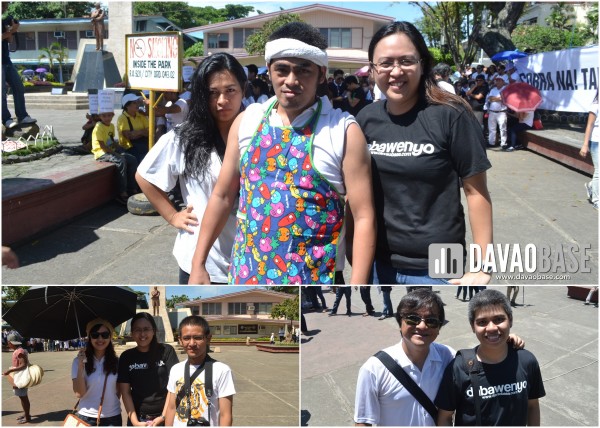 Dabawenyos from different walks of life and different age groups gathered to show we DETEST the culture of corruption in government and DEMAND reform, accountability and transparency.