After a highly competitive global search for the 2017 Google Business Group (GBG) Stories, Google finally named its top choices. Davao-based social enterprise Virtualahan is one of the three big winners for this year's competition. Of over 150 entries from all over the world, nine made it to the finals but only three were adjudged as winners and one People's Choice Winner.
The two other winners were Riliv.com of Indonesia (an online platform that provides virtual counseling), and Yagam (a restaurant in the Philippines that serves authentic Cordillera cuisines and coffee).  Khalti from Nepal won the People's Choice through online voting. It is a fin-tech company working to empower people in Nepal financially by driving the country towards a cashless economy.
This is the first time that entries from the Philippines won the much coveted prize (since it started in 2005).
Virtualahan was granted an all-expense paid travel to attend the 2018 Google I/O, the annual developer conference held by Google in Mountain View, California. They will also have the opportunity to receive mentorship and assistance from Google experts in expanding and strengthening their social influence respective to the cause they serve.
Virtualahan is a social enterprise that attempts to break employment barriers for People with Disability (PWD) by training them to become digital professionals using Google platforms like Google Classroom, Gsuite, and Chrome.  The six-week skills training transformed scores of family-dependent and unemployed PWD to self-earning and dependable members of the family and the community.
After the skills certification, Virtualahan then provides jobs by employing their graduates and/or by placing them with their outsourcing partners. They are employed as virtual assistants, customer service representatives, transcriptionists, data managers, and other online jobs.
For the past two years, Virtualahan has served 127 beneficiaries from 20 different cities across the country. It has also represented the Philippines in major international competitions like the ASEAN Impact Challenge in Singapore, has spoken to international conference like the Social Enterprise World Forum in Hong Kong, was accepted in prestigious fellowships like The DO School in Germany, The Global Good Fund in USA, and represented the country at The Youth Assembly at The United Nations in New York.
"At Virtualahan, we equip PWD's with digital skills and provide employment opportunities. Our mission is to restore human dignity to our beneficiaries and re-introduce them to the community as worthy members," said Ryan Gersava, Virtualahan Founder.
"We are work towards inclusive, productive, sustainable, and meaningful workplace free from discrimination and inequality," he added.
Mr. Gersava, a Registered Medical Technologist, put up Virtualahan when he was denied of employment from various hospitals due to a medical condition despite achieving high marks in the 2016 board exam. With the help of two siblings, an IT professional and a registered nurse, they set up an online platform to optimize employment opportunities to the marginalized PWD community.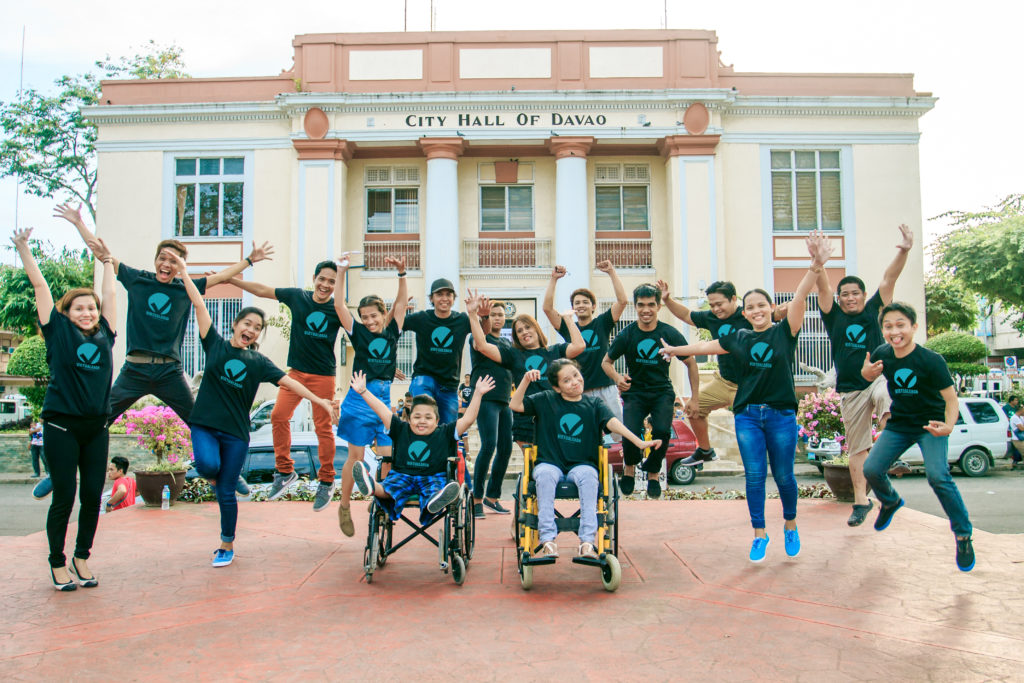 Winning GBG Stories Search is an important milestone for Virtualahan in expanding its advocacy to more areas in the country and eventually to the world.
"As a community of passionate business professionals, Google Business Group (GBG) helps growing businesses across the globe by sharing business expertise, introducing the benefits of Google web technologies in business ventures, and connecting them to other local and national business groups," Glory Pearl Dy, GBG Davao manager expressed.
(Information and photos from Virtualahan)