Many Filipinos may still be adjusting to the style of newly inaugurated president Rodrigo Duterte, but the flurry of actions and results in the new president's first few days in office has left everyone in awe, shock, and admiration.
A few weeks after his inauguration, President Duterte has already started fulfilling his promise of change. As the entire country watches his next plans of action, the upcoming State of the Nation Address (SONA) on July 25 will definitely be a monumental event as Digong officially addresses the entire country for the first time.
The Duterte administration has been flaunting change, but will the SONA be any different from those of previous presidents? Here are some speculations as to how the first Duterte SONA will unfold.
Passionate presidential speech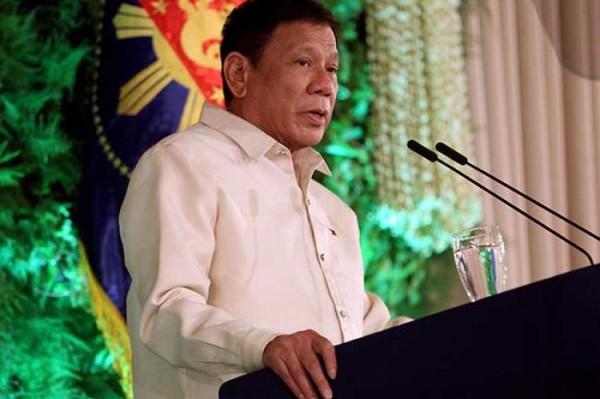 His fiery statements and eloquent speeches have never left Digong's lips ever since his name was considered as one of the presidential candidates. Expect to see the same passion – peppered with controversial remarks – during his first SONA.
The Manila Times shared some details about the upcoming SONA, based on a tip from someone high up in the administration. "We expect it to be a no-holds barred type of speech. Already, he is gathering up all the information he [needs]. You want to know the real state of the nation? We will hear it from him that day," according to the article.
In short, President Duterte might use the SONA stage to name more bigwigs in the illegal drug business, all in keeping with this 6-month campaign to rid the Philippines of drugs, criminality, and corruption.
Focus on Mindanao and the Bisaya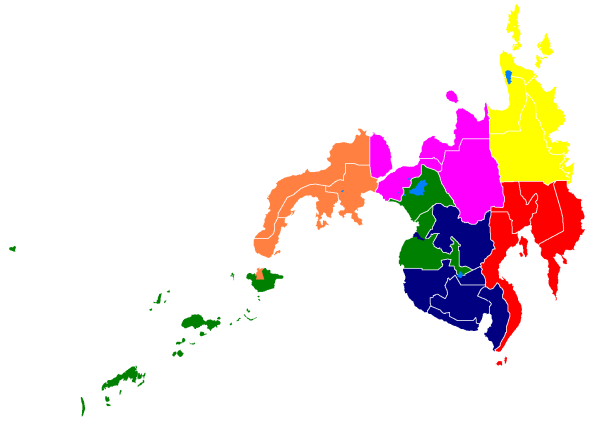 It's pretty much standard fare for SONA speeches to contain sweeping statements and NCR-centric action plans. Now that Digong is the new president, expect to hear a lot about Mindanao. The southern part of the Philippines has been sidelined as of late, but Duterte's SONA will definitely contain a lot of action plans for Mindanao, as well as other regions outside of Metro Manila.
Some people are hoping to hear a substantial amount of Duterte's speech in Bisaya. This may sound selfish, but personally I think now is the time for all Filipinos to learn how to speak (or at least understand) the Bisaya / Cebuano dialect.
No fashion show?
In a recent article on the
Philippine Daily Inquirer
, key leaders in the House of Representatives urged their colleagues to follow a "strictly business attire dress code". The reason behind this is to maintain focus on something much more important: the message of the President.
Davao del Norte Rep. Pantaleon Alvarez recommended an alternative: Maong Tagalog. This look, which was carried by President Duterte during the 69th founding anniversary of the Philippine Air Force, consists of a traditional Barong Tagalog paired with denim pants (and optional brown shoes).
However, Alvarez stated that the traditional red carpet ceremony will remain, and House members may choose not to follow the prescribed dress code.
Indie-style SONA telecast?
Presidential Communications Office Secretary Martin Andanar's invitation to premier indie film director Brillante Mendoza is now going to become reality. According to MB.com, Andanar and Mendoza are already in the process of preparing for the SONA.
PCO Secretary @MartinAndanar & @brillante_ma prepares for #PresidentDuterte 1st SONA. #PartnerForChange pic.twitter.com/cDNKCDUxPX

— Presidential Comm (@PresidentialCom) July 14, 2016
After his brilliant win in the recent Cannes Film Festival for his work in Ma'rosa, Mendoza is set to direct the July 25 SONA. Should we expect shaky camera shots and unconventional angles for this SONA? That would be a first!
————————————
After getting an 84-percent trust rating in the latest SWS survey, President Duterte is making a lot of Filipinos eager to listen to what he has to say in his first SONA, expletives and all.
Mayor Duterte watching PNOY's final SONA (c) Mr. Hernel Tocmo pic.twitter.com/vIkkxnvnKM

— Bisaya Quotes (@BangonTapulan) July 27, 2015
P.S. At least now, Digong won't be sitting on a monobloc chair to watch the SONA on a public screening event!