We're always on the lookout for hole-in-the-wall restaurants that serve delicious fall-off-your-seat dishes, and I'm happy to share this new food joint along Circumferential Road.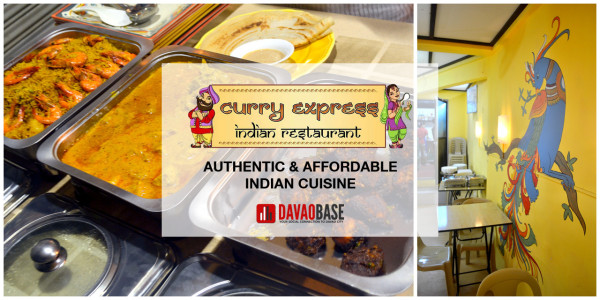 Curry Express is an unassuming and bare-bones restaurant that offers authentic Indian cuisine. When I say "authentic", I mean you'll be instantly greeted by a waft of aromas from Indian curry and spices, much like in an eatery in India (or Singapore's Little India). The al fresco restaurant has no air conditioning, uses simple chairs and tables, and is slightly cramped. But then, so is your favorite carinderia! In other words, Curry Express is not a fine-dining Indian restaurant, but more of a quaint eatery for the average Pinoy or Indian.
Setting all of these visual simplistics aside, Curry Express hits the right notes in terms of food. Some of the dishes served at the restaurant are insanely spicy, which may put off mild Pinoy tongues (like mine) but will definitely bring the usual Indian palate to instant spice heaven. Once you get a taste of Curry Express, there'll be no denying the authenticity of flavors in each dish.
Here are the Indian dishes that I was able to try at Curry Express, arranged according to my perception of the spiciness level:
Chicken 65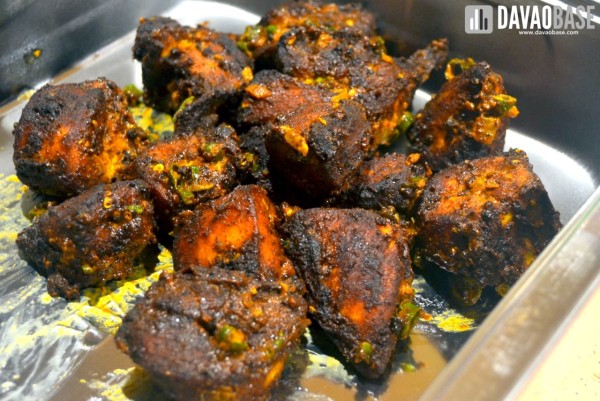 Named after its introduction to Indian cuisine in 1965, this spicy deep-fried dish is loaded with red chili flavor. Ready the chapati or a tall glass of water to put out the flames from this spicy number!
Shrimp Biryani
I love this dish! Shrimp Biryani at Curry Express is the real deal: basmati rice flavored with signature Indian spices and powders. It packs just enough heat to make you want to grab more servings. You may also try their Chicken Biryani.
Chicken Curry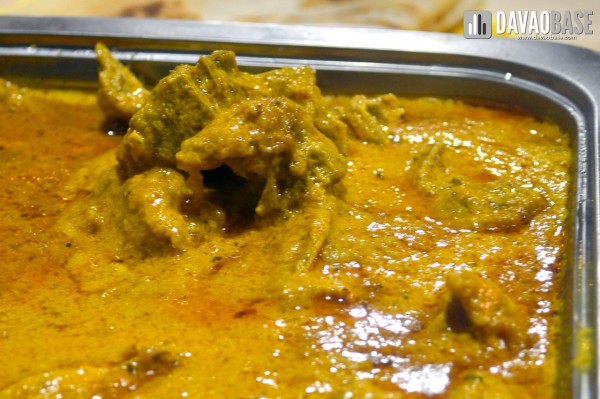 Here's another one of Curry Express' greatest hits! Their version of Chicken Curry is lovingly cooked in typical Indian fashion using authentic curry flavor and spices. This dish is best paired with chapati.
Shrimp Masala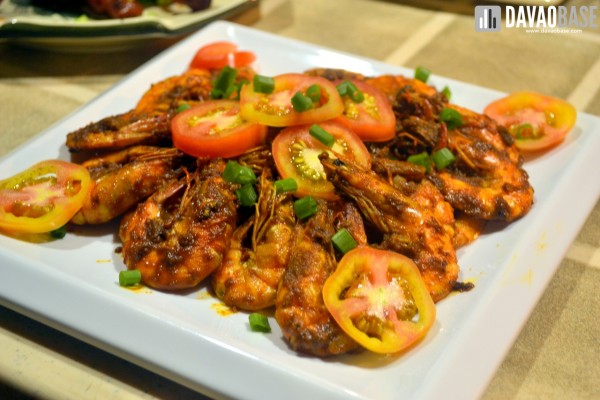 Seasoned with just the right amount of spices, Shrimp Masala packs a lot of flavor and oomph.
Egg Fried Rice (with Half Boil) | Vegetable Fried Rice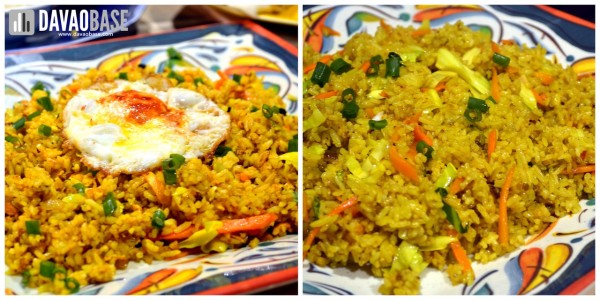 These rice dishes remind me of the Chinese Yang Chow Fried Rice, but with Indian spices. One serving is already a complete meal on its own, if you ask me.
Chili Chicken
This sweet-spicy chicken dish elevates the usual chicken drumsticks into a classy Indian fare.
Potato Masala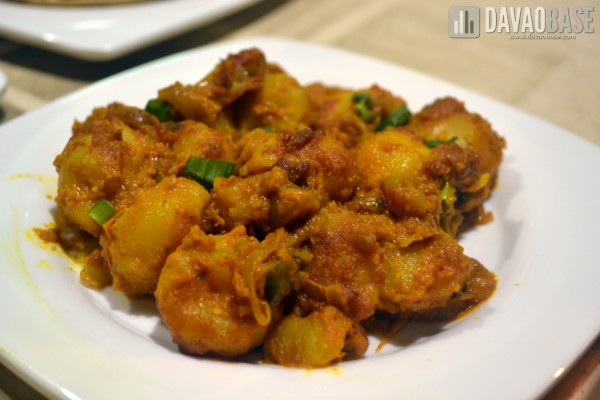 Very similar to potatoes cooked in caldereta sauce, Potato Masala is a welcome change from the different levels of spiciness in the other dishes. The potatoes are perfectly cooked, and the masala sauce is a surefire winner!
Aloo Bonda
I imagine this deep-fried dish as a cross between takoyaki and potato mojos. These Indian potato balls have a crispy fried exterior and a creamy and soft center packed with so much flavor. It's a definite must-try!
Dosa with Peanut Chutney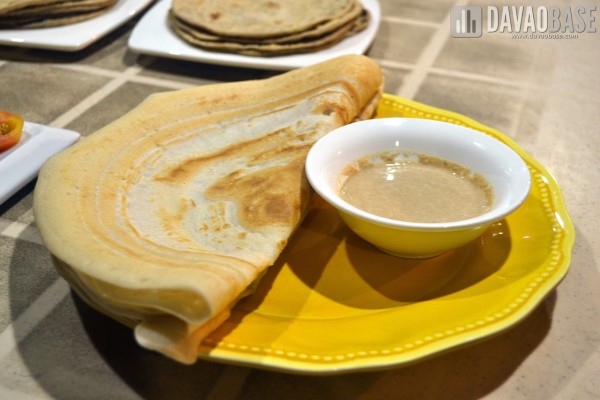 This is an Indian crepe that goes well with peanut chutney. You may enjoy dosa plain or with margarine, much like the local Pinoy hotcake.
Curry Express serves a whole lot of Indian dishes that will bring any Indian food lover to giggles of delight: Curry, Daal, Sambar, Chapati, Yoghurt Rice, Gobi Paratha, Lassi, Chat Samosa, and lots more. The best part? Most of their dishes are available for less than P100, with many of them at around P50 only. That's definitely value for money, if you ask me!
They welcome requests for custom orders, but they will need at least a day to prepare. Curry Express also offers catering for special occasions.
Michelle Golajer, the owner of Curry Express, puts her personal touch into each dish, as she cooks them herself on a daily basis. She retired from her job in a multinational company at the age of 27 to focus on the business. It was a joy talking with her, as she shared her funny experiences on the Indian culture of eating. Her frank, no-nonsense personality and passion for food quality have earned her a steady stream of Indian customers who have found their home in her restaurant.
Curry Express is a breath of fresh air in the Davao food scene with its exquisitely delicious Indian dishes at ultra-friendly prices.
—————————–
Curry Express Indian Restaurant
Block 10 Lot 19, Dona Vicenta Village, Circumferential Road, Davao City
(beside Sea Green Cafe and Lifestyle Shop)
Phone (082) 324-6946
Open daily from 7:30 AM to 7:30 PM