Kids who grew up in the 90's will definitely remember the iconic Jollibee jingle "I Love You Sabado". I can vividly recall the lines of the song's chorus, and I can sing it in a heartbeat!
The Filipino fast food chain is planning to bring family fun back on weekends. Prepare to relive the Pinoy tradition of making Saturdays a time for family bonding with Jollibee's "I Love You Sabado" campaign. The month-long celebration kicked off last July 4, 2015 in six locations nationwide, and Jollibee Ulas was the host in Davao's leg of the campaign launch.
Dozens of families lined up early morning to witness the launch of "I Love You Sabado", which was also attended by Jollibee's operations and marketing team. Children of all ages were treated to games, and naturally everyone went crazy when Jollibee and Friends — Yum, Twirlie, Hetty and Popo — dropped by to join the fun. The first 100 people who attended the event were treated to P100 worth of Jollibee products.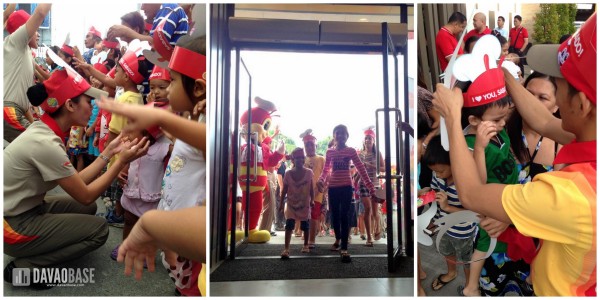 An updated version of the "I Love You Sabado" jingle was introduced during the launch, with "Nasaan Ka Nang Kailangan Kita" actress Emmanuelle Vera singing the song. She also posed for photos with the event attendees and the Jollibee mascots.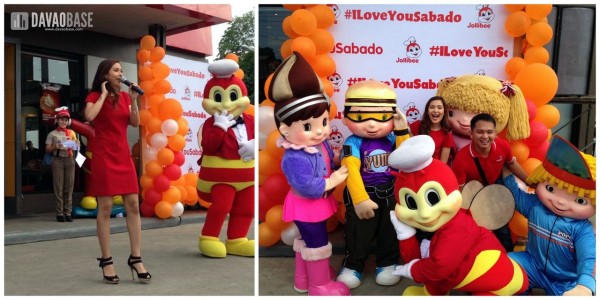 "I Love Your Sabado" aims to make Saturdays a fun bonding day for families. To maximize the experience, you may drop by Jollibee Buhangin and Bolton on all Saturdays of July at 3:00 PM and get the chance to win freebies.