We recently embarked on a #WonderfulMindaNOW gastronomic adventure to cool-spot 10 unassuming, out-of-the-way cafes and restaurants in Davao that are worth visiting.
We shared our journey through our Facebook, Twitter and Instagram accounts, and we're now rounding up our 10 cool spots. Ready?
1. Aling Foping's Halo-Halo Atbp.
Location: Matina Town Square, Matina, Davao City
Contact No: (082) 299 2992
"Can't empty your halo-halo cup because you don't like some of the ingredients? Not with Aling Foping's! Found at the far corner of MTS, this halo-halo shop allows you to choose your own ingredients!"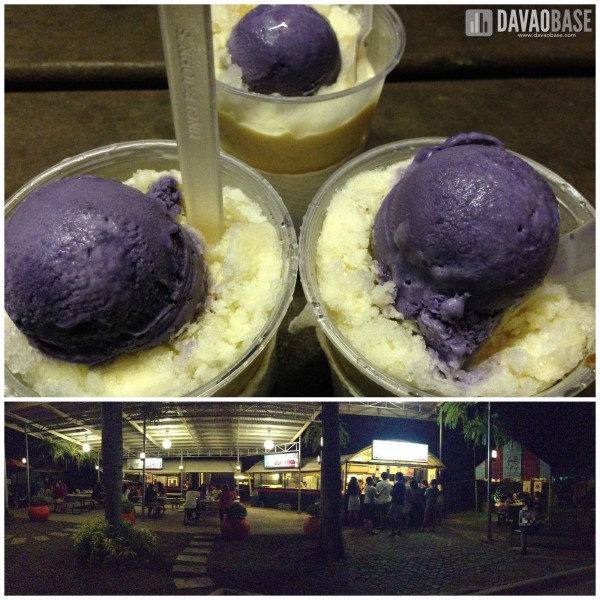 2. Balik Bukid
Location: Quimpo Boulevard, Davao City
Contact No: 0917 302 1208
"It's a beautiful weekend para mag-Balik Bukid! For those who don't have 2 hours to spare to travel to Wangan (1 hour each way from/to downtown), check their bahay kubo-inspired resto in Ecoland!"
3. Coffee For Peace
Location: Fredric Building, McArthur Highway, Matina, Davao City
Contact No: (082) 296 1053
"Simple and cozy, Coffee for Peace offers good coffee, coffee beans and even coffee plants – plus pasta and sandwiches – for a good cause (25% of their net profit is donated to Peacebuilders Community, Inc.). Ayos!"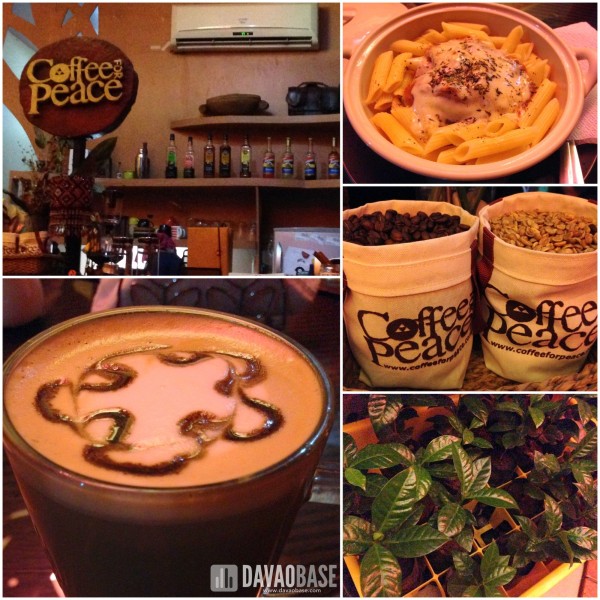 4. Sea Green Cafe and Lifestyle Shop
Location: Circumferential Road, Dona Vicenta Subd., Davao City
Contact No: (082) 3054765 | 0939 9361081
"Sea Green Cafe and Lifestyle Shop is a small restaurant along Circumferential Road that offers healthy food options. They don't serve pork, beef or chicken — only seafood and vegetables. Healthy!"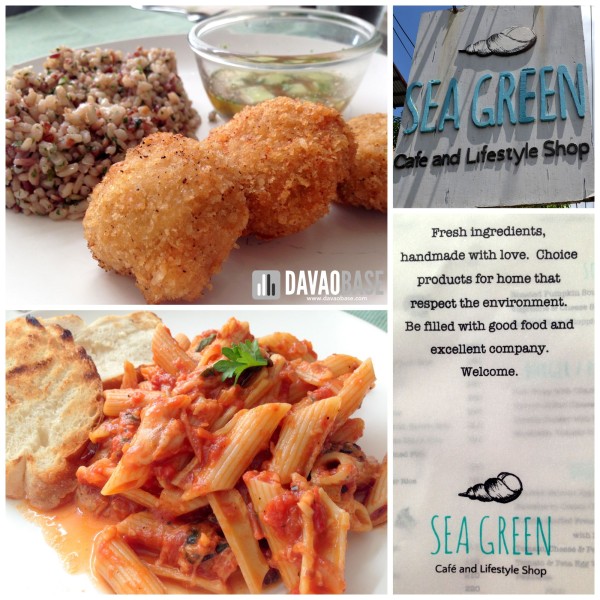 5. Cafe Demitasse
Location: 727 F. Torres Street, Davao City
Contact No: (082) 282 2828
"Minsan kahit malamig ang panahon, masarap uminom ng malamig din. Cafe Demitasse, one of our fave hangouts along Torres, provides good food, rich beverages and a relaxing atmosphere. Ali na!"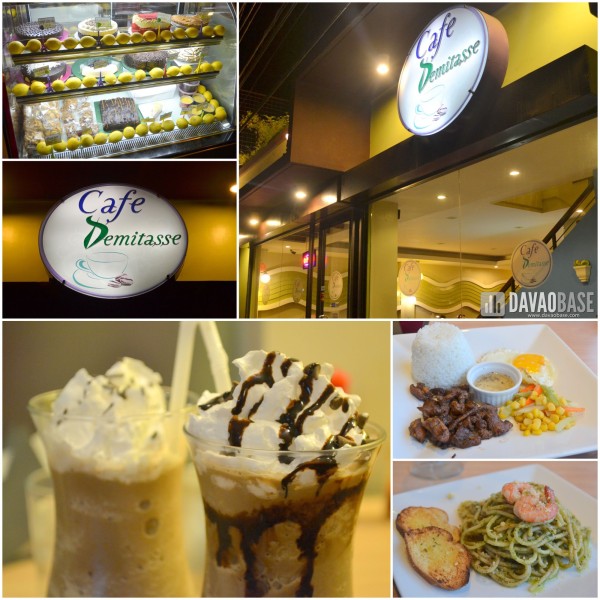 6. Molave Family Bistro
Location: Jacinto St., Davao City
Contact No: (082) 227 6522
"Craving for greaseless chicken? Go for the original. Go for Molave Family Bistro!"
7. Rophe's Chicken
Location: Tionko St., Davao City
Contact No: (082) 282 4138 / 09228810682
"Our 7th spot is Rophe's Chicken, located along Tionko Street. The 4 dishes in the photo are our favorites!"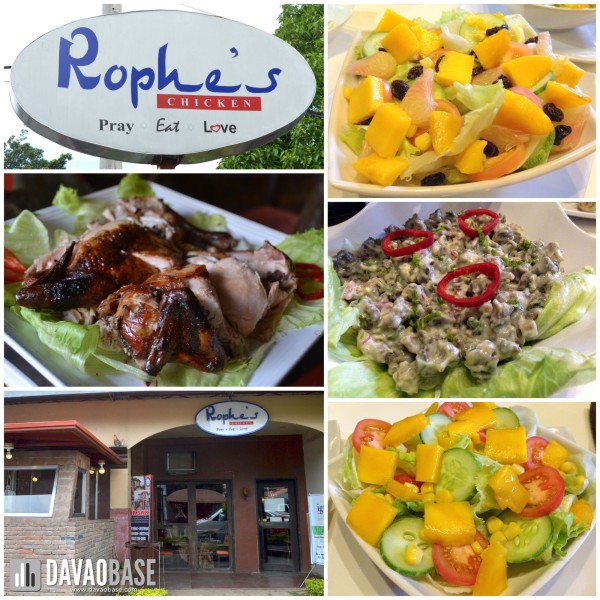 8. Lachi's Sans Rival Atbp.
Location: Ruby Street, Marfori Heights, Davao City
Contact No: (082) 224 5552
"Lachi's, famous for its delectable sans rival and luscious cakes, captured our hearts with its laing and breaded soft tofu. Panalo!"
9. Koffiepauze
Location: Trentino Bldg., Palmetto Place, Ma-a, Davao City
Contact No: (082) 293 9001
"Need a coffee break away from the hustle and bustle of the city? KoffiePauze, a charming coffee place in Maa, offers coffee, tea and juice plus pasta, sandwiches and cakes for a relaxing time alone or with friends. A lovely fusion of busy and quiet life – that's what Davao has to offer!"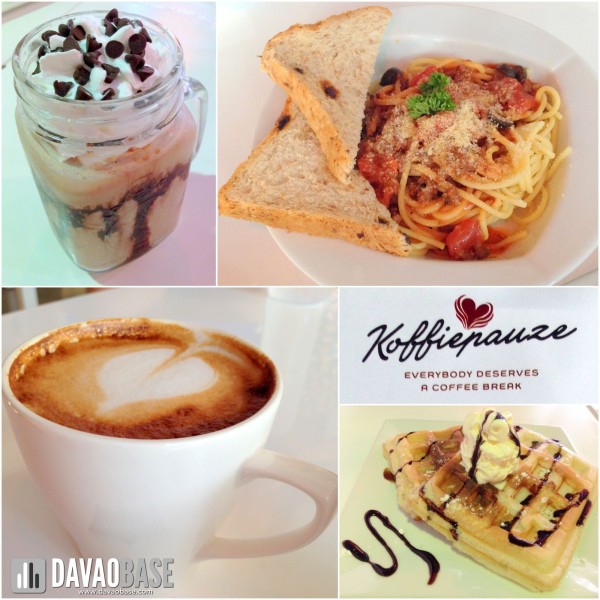 10. Ellen's Tuna Queen
Location: South St., DBP Village, Ma-a, Davao City
Contact No: 0922 814 7063
"Ellen's Tuna Queen is a simple restaurant that serves Pinoy-sarap dishes in a quiet subdivision in Ma-a. It is popular for its Pak-Fry Tuna Buntot."
Share your own #WonderfulMindaNOW posts and let's celebrate the beauty and excitement of Mindanao! Sharing online is now easier and more affordable with Globe's exclusive offer for Mindanao – GoUnli20Plus.
Spot, share, live NOW! with UNLI Calls to Globe and TM, 50 All-Net texts, and all-day surfing up to 20MB for as low as P20/day. To register, text Go20Plus to 2665.