We recently went on a quick day trip to Tagaytay, home of the breathtaking Taal Lake. It is one of the most popular tourist destinations in the country and one of the favorite quick escapes of people from Manila.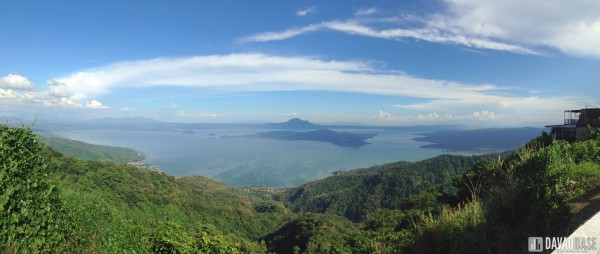 Tagaytay is accessible by private vehicle or by bus from Manila and it takes about 2 to 2.5 hours to get there. We paid P78 per person for the ride going to Tagaytay and P83 for the ride going back to Manila. Both buses were air-conditioned and had comfortable seating, but they are of different bus companies – which is probably the reason why the fares were different.
The Taal Lake is Tagaytay's main pride. Thus, we made sure we went to places that will give us a great view of the lake. We've read online about how the second floor of Starbucks Coffee gives a nice view of the lake. However, we learned there that it was a smoking area, which means it's not a place for someone with bronchial asthma like me. We thus settled with drinking our coffee at the shop's ground floor. It didn't have a good view of the lake from there, but taking a few steps away from the store gave us a beautiful unobstructed view.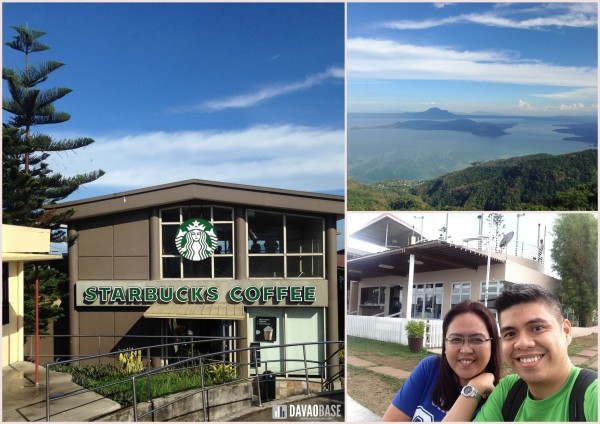 We also made sure to try Tagaytay's famous bulalo, a beef shank soup that is perfect for the city's cold weather. Since it was raining on the afternoon we were there, we no longer ventured far for a hot serving of bulalo. We simply went to Diner's Bulalo, which was located within the same compound that Starbucks was, and enjoyed a hefty serving for only P280.
When the rain stopped, we hopped on a jeep going to Twin Lakes, where the view was simply majestic. There was another Starbucks shop there. I'm not sure if this was the Starbucks I read about having a great view of the lake. What I'm sure about is that it was more relaxing here and the scenery was breathtaking.
After enjoying the grandeur of Taal, we decided to go back to Manila that same afternoon. It was a quick yet a truly lovely escape from the busy city.