Our recent flight back to Davao was with Air Asia, whose flight departures are done in NAIA Terminal 4. When I first read our flight itinerary and saw the assigned terminal, the question in my mind was "Where is Terminal 4??"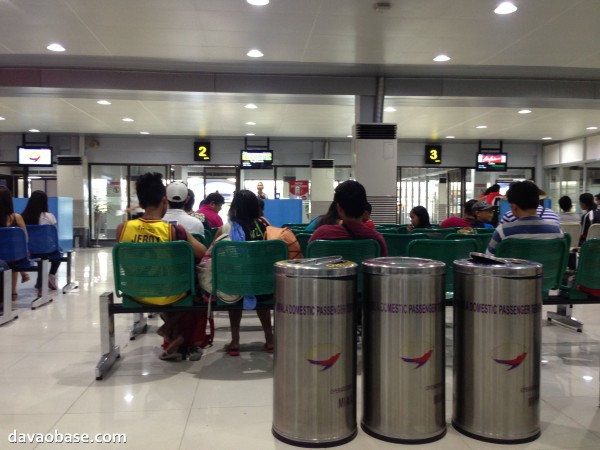 We later learned that NAIA Terminal 4 is the old Manila Domestic Airport Terminal, located along Domestic Road in Pasay City and currently caters to the operations of local carriers including Air Asia (and Cebu Pacific, starting August 15, 2015).
I was expecting a cramped, disorganized terminal that smells and feels old. I was happy to be wrong.
The operations in NAIA Terminal 4 were orderly and the place was not too crowded at all. We were probably just lucky or early, but this I can tell: it only took us 10 minutes to check-in — yes, that is from the time we entered the terminal premises to the time we actually took our seats at the pre-departure area.
Waiting was not a bore, too. The terminal is smaller and simpler than the other NAIA terminals, but it houses the following establishments:
Seattle's Best Coffee
Rest n Go massage chairs
Papa John's
Smart booth
Globe booth
Vibes Massage Services
Cinnabon
Muhlach Ensaymada
Goldilocks
Christian Ventures Trading (reading materials)
RJCZ Commercial (phone accessories)
Cafe France
Vin-Vin's Cafe
Mister Donut
It also has free public WiFi, a phone charging station and clean comfort rooms.
NAIA Terminal 4
(63 2) 877-1109
(63 2) 823-0669