The Hulagway series has become a staple in major events in Davao City. After Hulagway sa Pasko last year, the Davao City Information Office is opening the competition anew.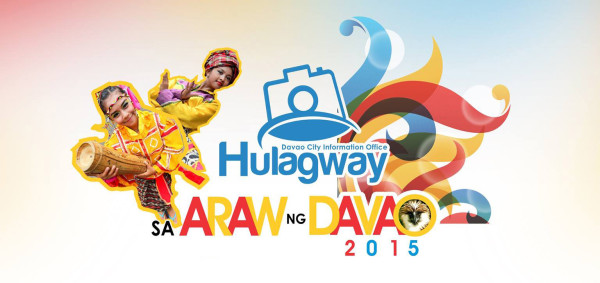 Hulagway sa Araw ng Davao 2015 is a photo contest aimed at showcasing the best visuals of the city in line with the Araw ng Davao festivities. The theme is Life In My City, which focuses on what people have come to love about living in Davao City.
Entries should fall under any of these categories: People, Events, Places, and Local Icons. Photos taken from January 2015 to March 16, 2015 in Davao City may be entered in the contest. Deadline for submission of entries is on March 18, 2015 at 5:00 PM.
The winning entry will be awarded P15,000. Second prize is P10,000, third prize is P5,000, and 17 runners-up will take home P1,500 each. In addition, the Mayor's Choice Award (chosen from among the 20 finalists) will be awarded P3,000.
If you are interested to join the competition, registration is free. Just visit the City Information Office to get the Registration Form and Photo Entry Forms. You may also download the forms and learn the complete details of the photo contest through this link.