We visited Balik Bukid sa Wangan early this year, as we traveled back home from a really fun bonding trip in BuDa with our couple friends. The food was good, the place was relaxing and the back-to-farm concept was really interesting.
Wangan, however, is at least an hour drive from downtown Davao. A back-and-forth trip would mean spending at least 2 hours on the road.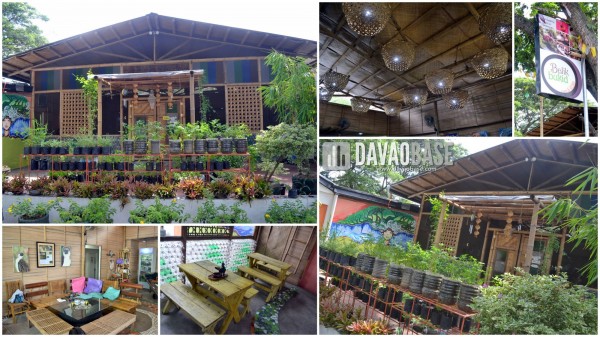 This is why having Balik Bukid in Quimpo Boulevard is a welcome treat. The one in Wangan serves set meals for P350 per person, while the restaurant in Quimpo has a menu from where you choose your preferred dishes.
We've first heard about this place from our friends who immensely enjoyed their vegetable salad and their tuba (coconut wine), as well as their bahay-kubo setting.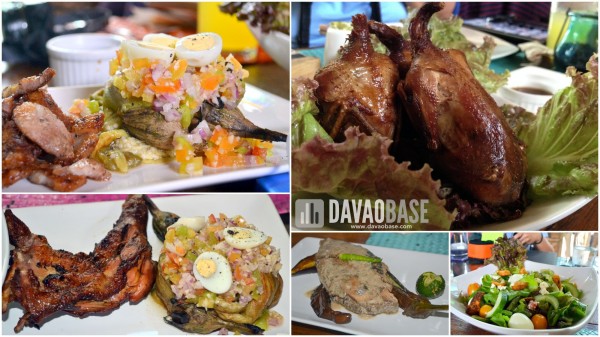 In our recent visit to Balik Bukid in Quimpo Boulevard, we feasted on house specialties such as Balik Bukid Farm Salad (P160), Ginoong Kusinero Salad or Chef's Salad (P150), Binalot na Adobong Dilaw (P140), Sinugba at Ensalada (P140), Sinaing sa Gata (P160) and Ang Kare-kare (P200). Depending on availability, they also serve Kinulob na Pugo. Lucky for us, it was available during our visit and we were thus able to try it too.
Eating rice in Balik Bukid is also a unique experience. You can have your rice in brown, blue (cooked with Ternate Flower) or yellow (cooked with butter, turmeric and bell pepper).
Using farm-fresh chemical-free ingredients in the food they serve does not mean they don't have sweet and creamy desserts — because they do! You can enjoy the Ice Cream Basket made of chocolate or vanilla ice cream in a sweet sugar basket cone (P110) or the Tsokolate Islands made of three tablea ice cream scoops sandwiched in mini profiteroles (P175).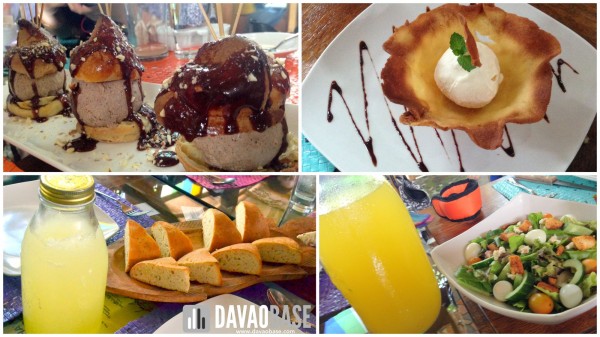 Another good thing with Balik Bukid is they really thought of ways to keep guests busy while waiting for food to be served. Their menu are classic board games, which you may play with after choosing your meals. Simply ask the waiters for the dice and chips.
You may also go around and check other fascinating features within the restaurant. The place is filled with recycled materials and the area outside is a mini garden where we caught one of their staff members getting some of the ingredients from — in true balik-bukid fashion.
Balik Bukid Farm and Kitchen
Quimpo Boulevard, Ecoland, Davao City
Phone (082) 296-4543
Operating Hours: 11 am to 10 pm