We are constantly on the lookout for new and fresh food destinations in Davao City. What could be fresher than dishes prepared from ingredients harvested from a nearby farm? That's the first striking quality of Balik Bukid that captured our attention.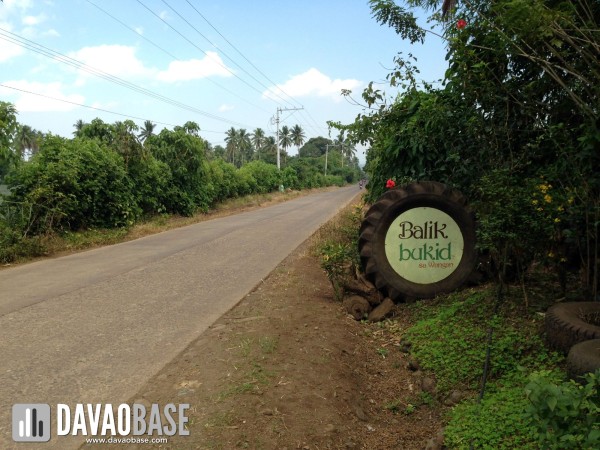 Balik Bukid boasts of organically grown produce, which are harvested for preparation and cooking in a quaint kitchen.
After our relaxing overnight stay in Hill 88 Hideaway, our Couples VGroup dropped by Balik Bukid sa Wangan, a similarly hidden gustatory destination in Brgy. Wangan, Calinan. Frankly, Leah and I had absolutely no expectations for the restaurant. My first impression of the place evoked a sudden rush of childhood memories when our family went to weekend trips to Digos and Padada to visit our relatives in the farm. Everything exuded a simplistic and back-to-basics environment, which is a welcome respite from the busy downtown atmosphere.
We were ushered to the dining area, the structure of which is made of wood and bamboo. We were seated next to the kitchen, where you can see the cooks and assistants preparing the food. A few minutes later, the restaurant staff served the lunch menu for the day: Vegetable salad, chicken adobo with egg and rice, pork binagoongang with veggies, pancit sotanghon.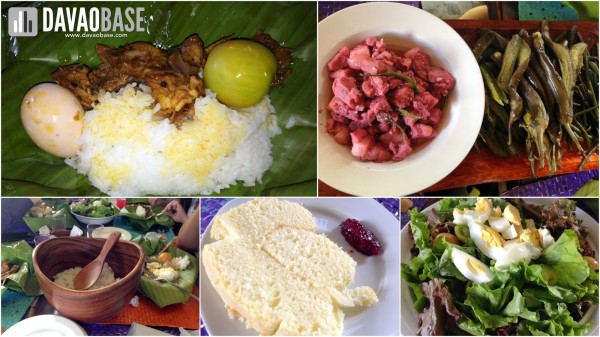 We were also treated to a sweet beverage made from passion fruit and the roselle / Hibiscus plant. Meanwhile, our dessert was passion fruit cake with roselle jam.
I could really feel the freshness of each and every bite, more so because I can see the vegetable garden outside while eating. The restaurant staff said most of the food that they serve are grown and bred in their farm, so they can assure the freshness and quality of the ingredients.
Balik Bukid sa Wangan serves set meals for lunch at P350 per person. You may eat to your heart's content, but it's not a buffet restaurant. Instead, the food will be served in family-sized platters for you and your group to enjoy.
If you find its Calinan branch too far from downtown Davao, Balik Bukid has a branch in Quimpo Boulevard, in the same compound as Yellow Fin Restaurant.
—————————–
Balik Bukid Farm & Kitchen
Restaurant & Shop – Ecoland, Quimpo Blvd., Davao City (beside Yellow Fin)
Farm, Bed & Breakfast – Brgy. Wangan, Calinan, Davao City
Contact No: 0917-3021208