In celebration of Araw ng Dabaw and in support of the Big Davao Fun Sale, SM Lanang Premier brings a unique foodie event called 'The Davao Gourmet Collective: STREET FOOD FEST' on March 14-16 and March 21-23, 2014, from 4pm to 10 pm at The Fountain Court.
This is the third wave of the Davao Gourmet Collective (see first and second), which was first organized at last year's Kadayawan Festival. Drawing from the success of the two preceding events, it is expected to attract thousands of food lovers from across the Philippines who are in Davao City to celebrate Araw ng Dabaw and be part of the Big Davao Fun Sale.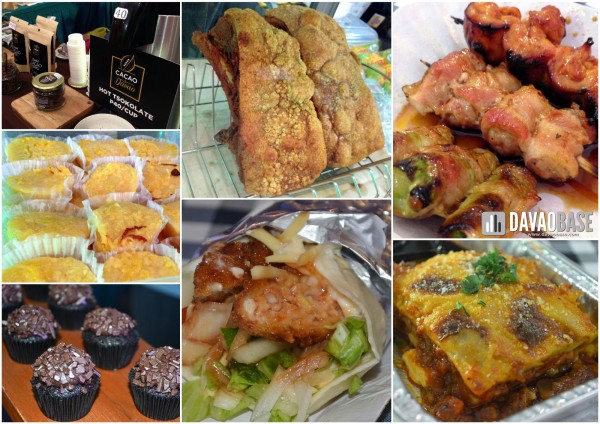 The Street Food Fest showcases must-try global street eats crafted by Davao City's top gourmands. Among participating food purveyors include Malagos Farmhouse and Cheeses, Manna, Bangkok Wok, Ineng's, Kushiya, Cucina Ilocana, Monica Floirendo, Bistro Selera, Cacao de Davao, Cellar de Boca, JR Pastry, Bleu Chili, Mexican and Crocodile Ice Cream and Shakes.
We and our friends had a fun night at the DGC – Street Food Fest! We ate, drank and chatted well into the night.
Text except last line from SM Lanang Premier
Third photo from Joseph Palarca