Durian is probably the most polarizing of fruits. It's either you love it and can't get enough of it, or you hate it and can't stand just being a few feet away from it. Hubby and I belong to different camps in this battle. I love the flavor and aroma of durian. He tries (with all his might) to tolerate it.
For those who love durian, check this little piece of paradise in Bankerohan — Rosario's Food Products.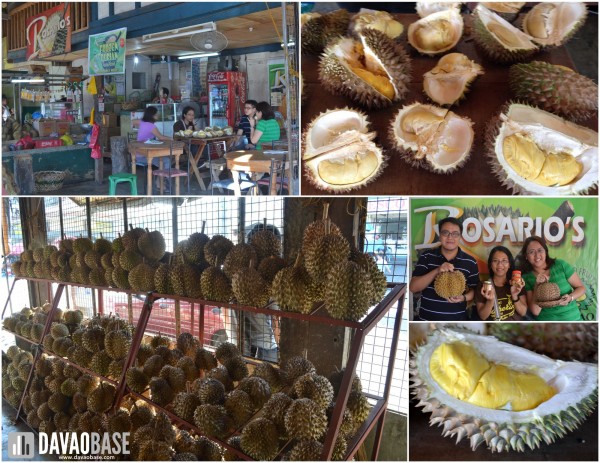 This durian stall has been in the business for years, and it has become a durian lover's destination. In fact, the place started as a bagsakan (drop-off station) of durian from the company's farm in Calinan, but now a portion of it has been converted into a durian food station complete with tables and chairs.
At Rosario's, you will find a wide array of durian of different varieties — Puyat, Duyaya, D-101, D-24, Monthong, Nanam, Arancillo, Sulit, Kalabasa and more. Each kind differs in taste and smell, allowing the 'experienced' durian eater to indulge in the strong-flavored durian varieties and the 'newbie' durian eater to enjoy the weak-flavored ones.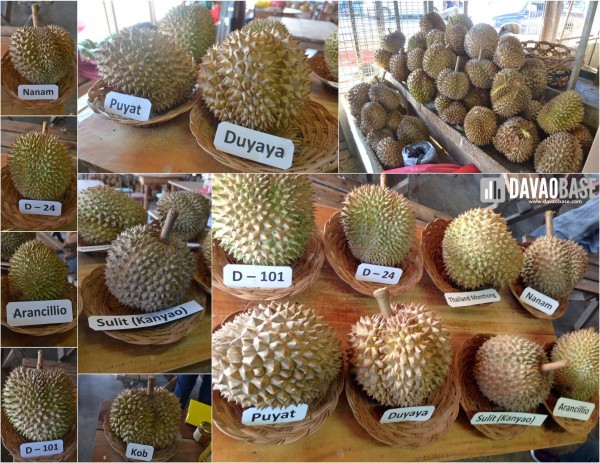 For the first time, Hubby was able to appreciate the taste of durian, particularly the D-24 variety. According to Eyeth Belviz, whose husband Neil belongs to the Belviz family of fruit farmers in Calinan, D-24 is one of the mildest durian varieties available in the market. Hubby said it didn't reek too much, and tasted sweet and creamy without the bitter flavor.
Rosario's offers frozen durian, durian jam, durian yema, durian chips and durian dip. For those who don't regularly eat durian (yet) but are curious and willing to try, we recommend the durian chips and durian dip combo. Hubby actually likes the chips and dip [Note from Hubby: Somehow, being able to eat durian products makes me feel a little more Dabawenyo!].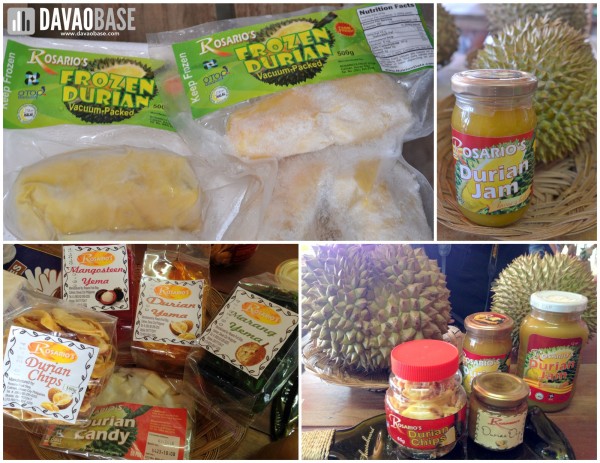 Of course, durian is even better when shared with friends. After our durian buffet at Bankerohan, it's time to spread the stench — er, the love — to our friends!

The company's products are also available in the Pasalubong Center and selected pasalubong stores at the Davao airport.
——————————–
Rosario's Food Products
Bankerohan Public Market, Davao City
(fronting the long line of flower stalls)
Tel: (63 82) 295-0255
Mobile: 0917-7172417