My Skin Origins Facial and Skin Care Center offers a range of products and treatments that aim to bring out one's natural beauty.
They carry products such as beauty bars, lotion, day and night creams, body butter, and underarm smooth solution, as well as services such as facial, microdermabrasion, waxing, and cautery.
They cater not only to women but to men as well. We recently had a couple Diamond Microdermabrasion Premium (regular price: P1,500 per person), and we love the results!
The sessions lasted more than an hour, but we didn't notice the time pass by since the process was relaxing, plus the place had free WiFi for clients.
We're now also trying My Skin Origins beauty bars (from P100 to P200). My Skin assures that their products do not contain parabens, which are synthetic preservatives that may disturb the body's natural processes. Instead, they use natural preservatives.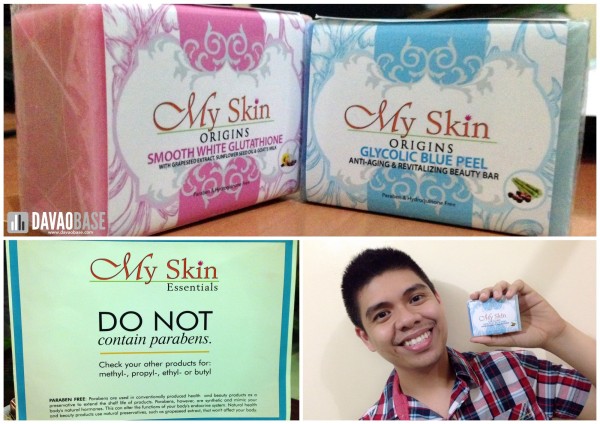 To check and try out their products and services, visit:
My Skin Origins
Door 2, #93 Jacinto St.
8000 Davao City
Contact No: (082) 321-2533
Email: myskinessentialsphils [at] gmail.com