While the lovely ladies of Davao vie for the Mutya ng Dabaw 2012 crown, little girls will also have a chance to show their skills in the search for Munting Mutya ng Dabaw 2012.
March 1, 7 PM – Deadline for Submission of Entries
March 3 – Screening and Selection of Semi-Finalists
March 10 – Presentation of 15 Semi-Finalists and Talent Show
March 18 – Grand Coronation Day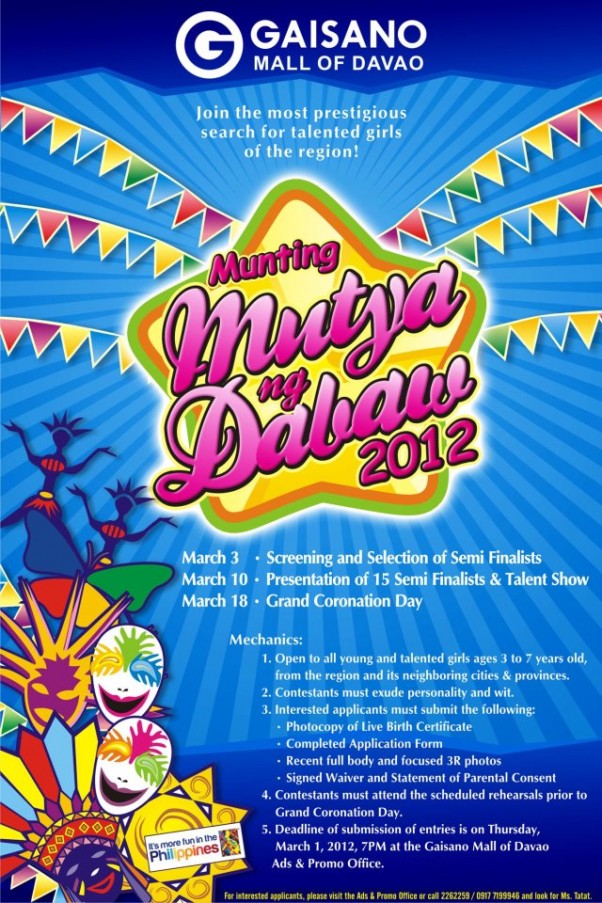 This is open to talented girls 3 to 7 years old from the region and neighboring cities and provinces. Interested parties may check Gaisano Mall of Davao Ads and Promo Office.