Small but terrible: That's how the small Petron "Bulilit" Gas Stations aim to function. The newest Bulilit Station just sprouted in Crossing Talomo, fronting Nograles Park at Puan Crossing.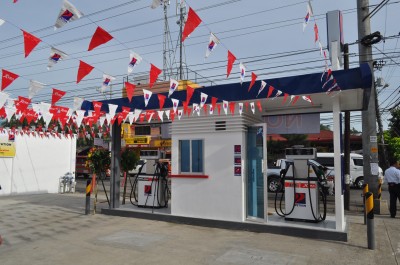 The new gas station's opening comes in the heels of converting South-bound McArthur Highway (spanning Matina, Bangkal, Ulas, Talomo, and Toril) into a convenient location for truckers and travelers.
Petron Bulilit Gas Station Crossing Talomo – National Highway is operated by Davao SMC Multi-Purpose Cooperative.