Enroll your kids in NCCC Supermarket's Summer Kids Camp!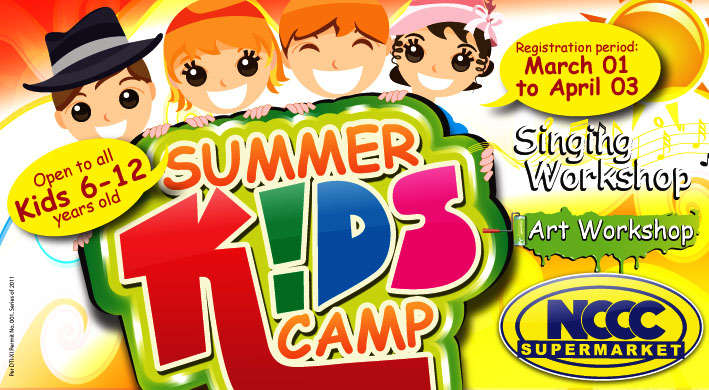 To register:
1. Present single on-date receipt worth P500 at the Promo Redemption Area.
2. Pay the P50 Registration Fee (for name tag, certificate & worksheets).
3. Submit the accomplished Registration Form with the child's Birth Certificate & signed Parent's/Guardian's Consent Form.
Visit NCCC Mall for more details.